↑ 7:45 A.M.
Check out the new sauce
Talita Ramos Erickson arrives at Barilla America HQ in Northbrook and heads to the demo kitchen, where chefs will be preparing food for a product-reveal celebration later that day. Barilla is releasing its new Premium and "Vero Gusto" Super Premium lines of red sauces.
7:57 A.M.
"Good For You and Good for the Planet"
Barilla's purpose has recently proven to be ahead of its time. "Consumers are shying away from overly processed foods and have concerns about the environment," Talita says. "Because we've always had this 'Good for You and Good for the Planet' philosophy, we are already aligned with the trends."
8:37 A.M.
Prep for the big reveal
Talita meets with Maroun Atallah, who leads product development for sauces, to discuss plans for the release of the new "Vero Gusto" Super Premium line of sauces, made in Italy.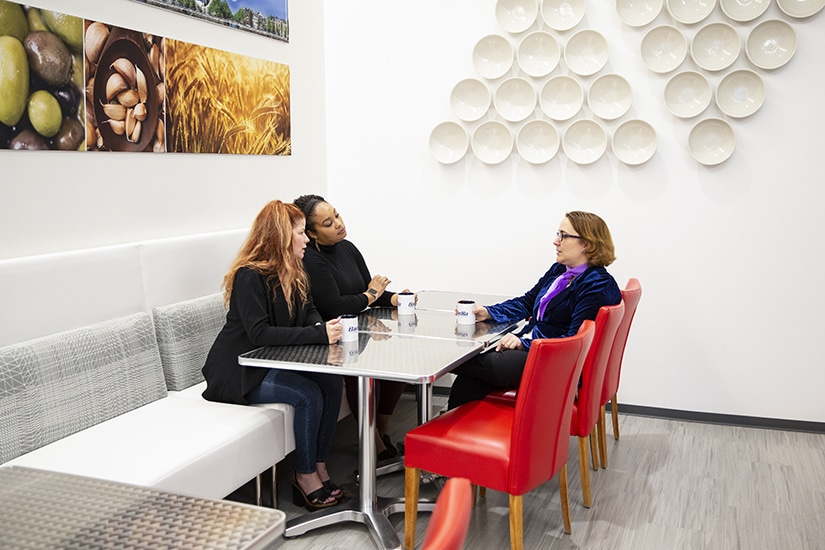 9:15 A.M.
Alliance building
As the executive sponsor of Alleanza, Barilla's ERG for Latinx and Black American employees (as well as allies of these communities), Talita regularly meets with the group's leaders, Sherry Cabrales and Kellie Grant, to discuss ideas and opportunities.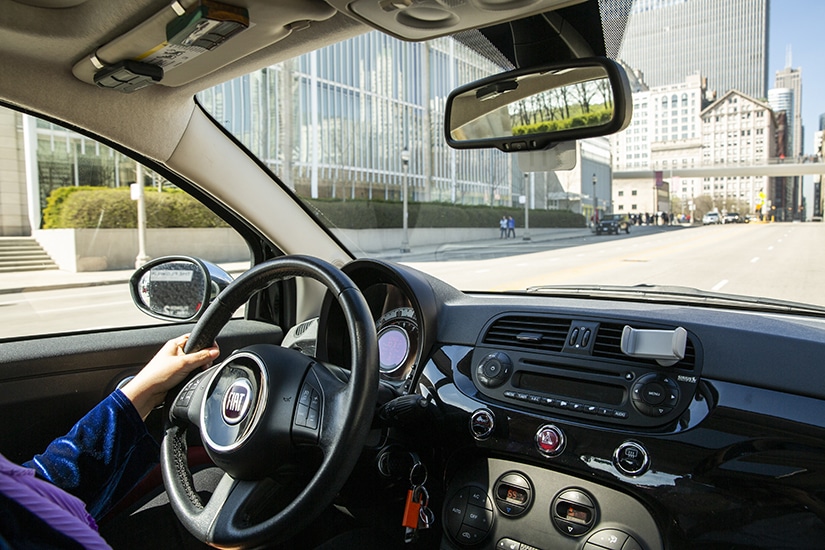 10:07 A.M.
Driving downtown
Talita jumps in her trusty Fiat to head downtown. While driving, she takes a call from one of her direct reports. "At Barilla, we believe flexibility is key to both diversity and engagement, and that means there's no one-size-fits-all approach to where, when, and how to work," she says.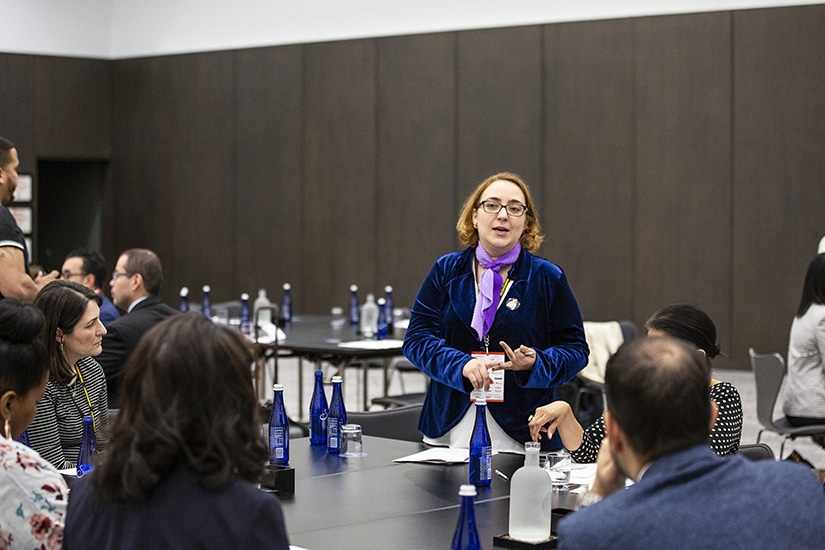 10:47 A.M.
Sharing her experience
At the Hispanic Alliance for Career Enhancement's (HACE) "Beyond Latinidad" conference, Talita leads a session focused on actionable steps towards a more inclusive work environment. "Our chief diversity officer always says that diversity is a fact, but inclusion is a conscious choice," she says.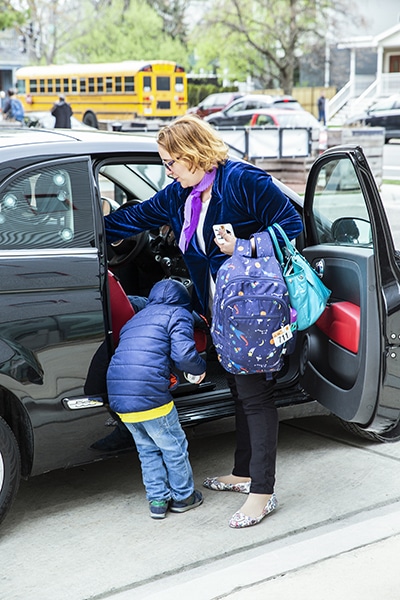 3:34 P.M.
School's out
Talita picks up her five-year-old son, Josh, from a day camp at his school. "As my spouse is in charge of regularly picking up and dropping off Josh, I really value having the flexibility to spend some extra time with him during spring break," she says.
4:12 P.M.
Work-life efficiency in action
While at the park with her son, Talita explains Barilla's culture of openness, enabling what she describes as "work-life efficiency." Tonight, she will ensure any remaining tasks for the day are done at her home office.
Read the Top 10 Líderes feature on Talita Ramos Erickson ⟶
---
Related Links