7:04 A.M.
Andrea Trujillo kicks off her day with strength and circuit training at Heart & Hustle in West Hollywood. "The best way to start the day is a good workout. I love it. It gets my mind, body, and spirit in 'go' mode and sets the tone for the day. Plus, the energy in the gym is unparalleled. I always leave feeling better than when I came in."
8:34 A.M.
Before her daily grind begins, she grabs an almond matcha at Alfred's Tea Room in Brentwood. "A clean caffeine kick is always a nice supplement to my morning workout. But a hot drink at the beginning of the day is also a habitual cozy ritual that starts off the morning calmly and with focus."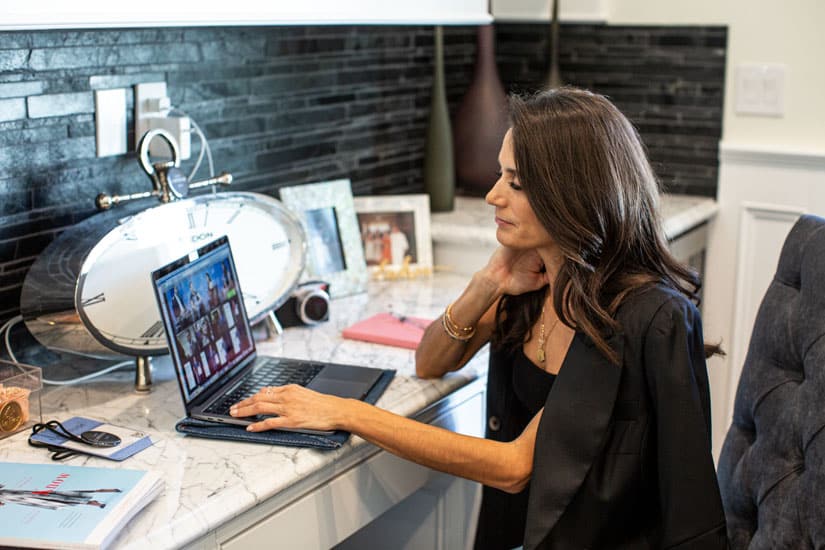 9:21 A.M.
Andrea shows her mastery of the art of communication: she routinely checks emails and social media to stay updated and responsive.
10:07 A.M.
Basking in the daylight from her courtyard, she hops on a scheduled call with La Reyna, Robert Rodriguez's creative agency and L'ATTITUDE event partner. "Working with La Reyna has been so fun. We have great synergy. We are in lockstep when it comes to getting things done."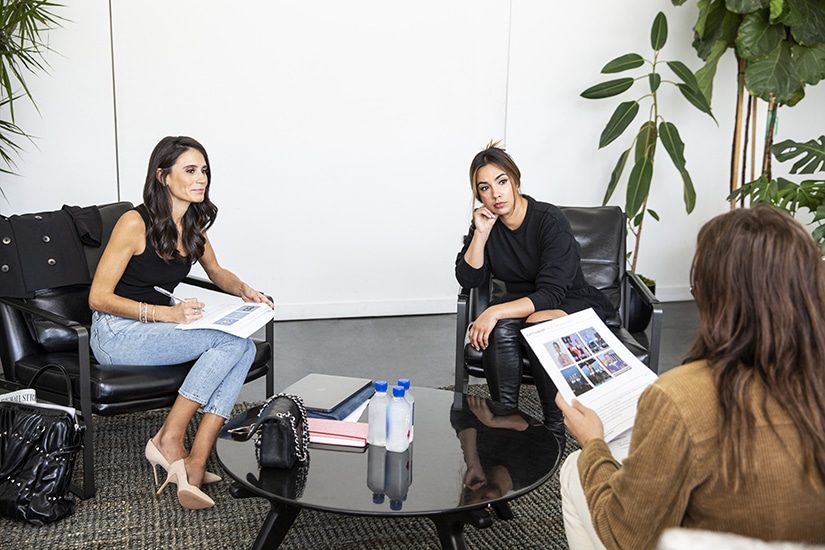 12:11 P.M.
At a meeting with L'ATTITUDE's social media firm, SWIM Social, Andrea dissects the latest audience metrics and engagement strategies. "SWIM is the best in the business. It's a gift to be able to present my ideas and strategies, then have their team translate them into social concepts that come with unparalleled results in engagement and growth."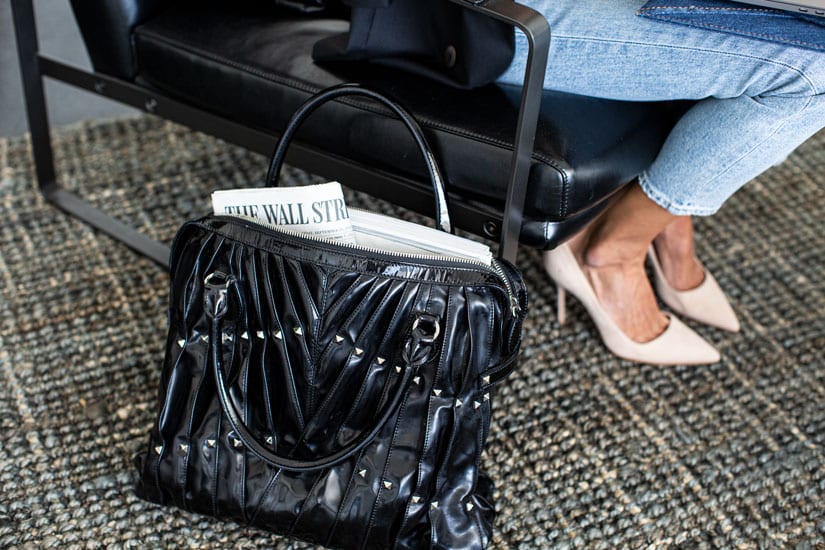 12:32 P.M.
Andrea's role may be focused on digital marketing, but she still reads the Wall Street Journal in print. "The Wall Street Journal is a L'ATTITUDE media partner and one of the few publications that truly understands the new mainstream economy. I always save the copies with pertinent features and op-eds."
1:33 P.M.
She arrives at the office of Fingerprint Communications, L'ATTITUDE's public relations agency, for a meeting to debrief L'ATTITUDE 2019. The conversation is jovial, as the weight felt by the pressure of the four-day event has been lifted.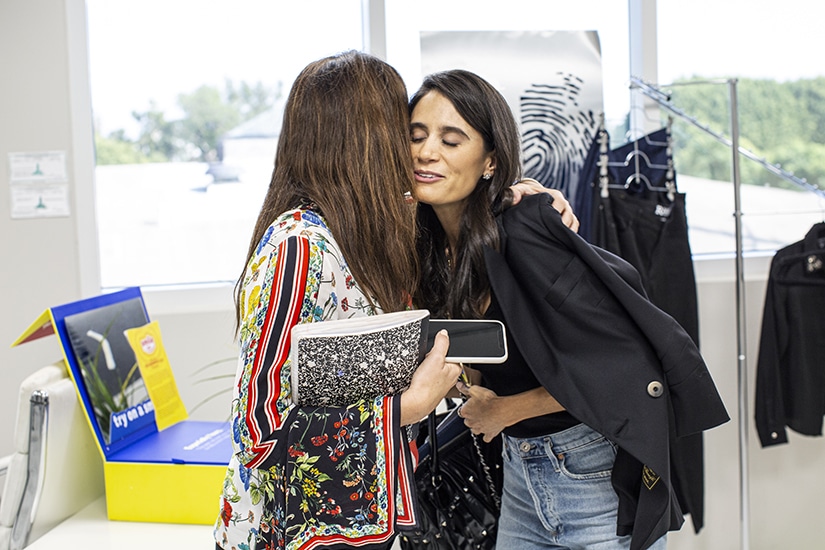 2:34 P.M.
"I feel lucky to work with longtime friends like Jessica Miesels, president and founder of Fingerprint Communications, who are passionate about making L'ATTITUDE a huge success."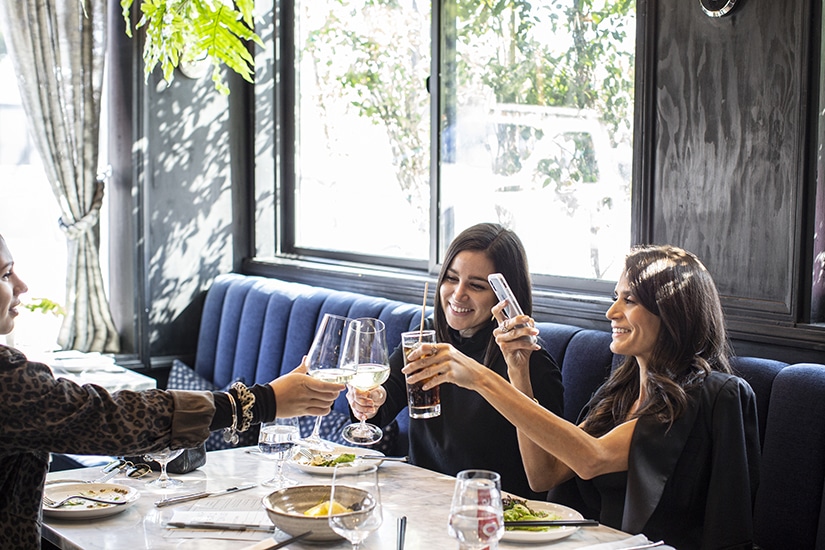 3:01 P.M.
At Pacifique LA, Andrea and colleagues from Fingerprint enjoy a late lunch and toast to a successful event. "I count my blessings every day to work with insanely talented people, friends, and family. It's love, passion, and coordinated collaboration that have made L'ATTITUDE a success so far. I am so excited for what's to come. This team has a lot of L'ATTITUDE, and we have mapped out a bright future!"