_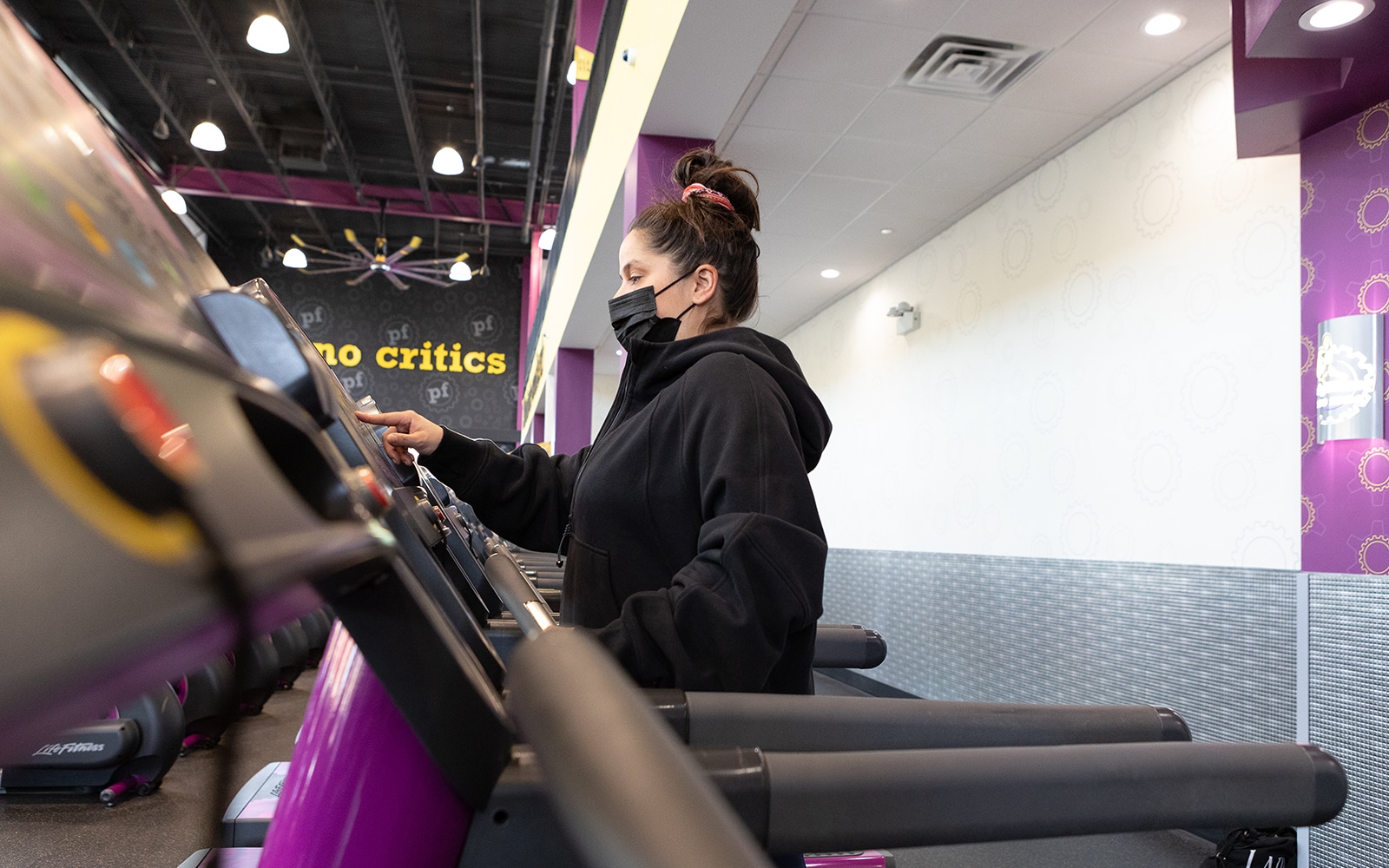 9:00 a.m. Dávila spends an hour at the gym before getting down to the business of the day for her restaurant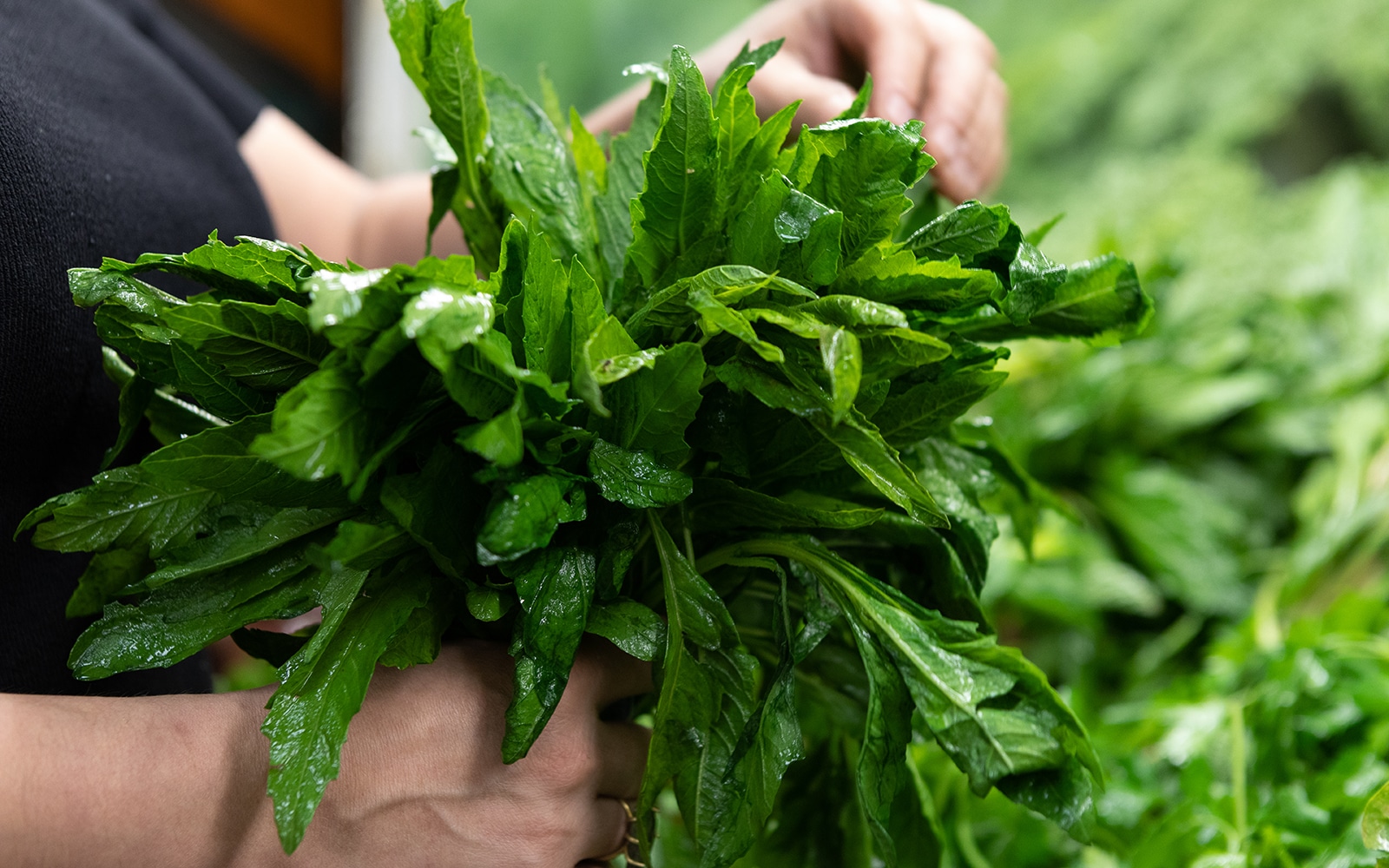 Noon Dávila goes grocery shopping several days a week, sometimes for the restaurant's kitchen and sometimes for the dinners she makes for employees at Mi Tocaya Antojería. She often shops at a store called Rico Fresh because it carries authentic ingredients imported from Mexico.
12:15 p.m. Not all tomatoes are picture perfect, and Dávila actually makes a point of purchasing the imperfect, bruised fruits that are overlooked by others.
1:00 p.m. As her team begins prepping steaks, vegetables, and other ingredients for that night's dinner, Dávila makes time to speak to her restaurant manager and take care of other key administrative tasks.
2:00 p.m. At Mi Tocaya Antojería, "family dinner" is for both the restaurant's employees and Dávila's two young children. The executive chef starts prepping food in the early afternoon so that everyone can eat before the restaurant begins dinner service.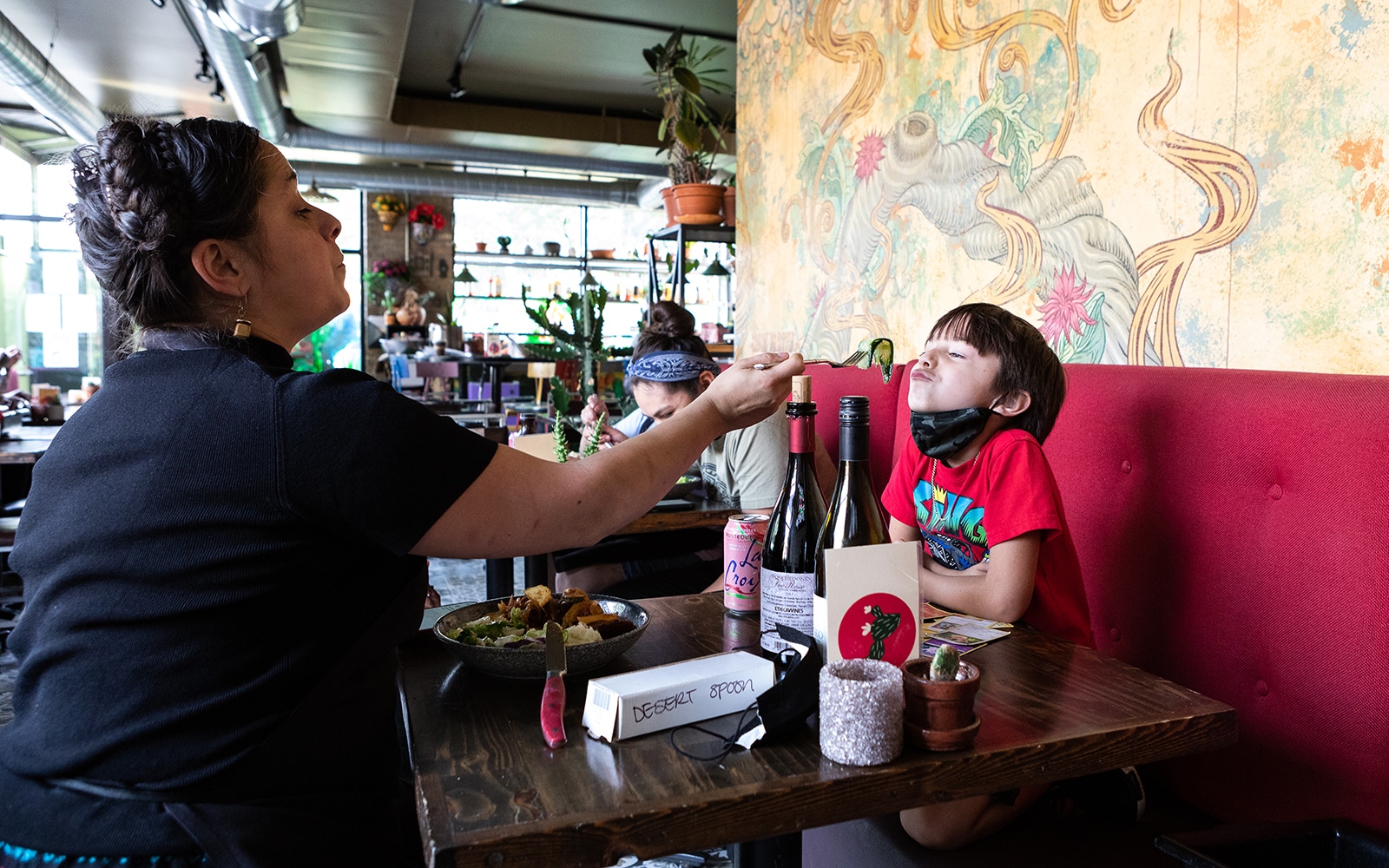 3:30 p.m. Dávila and her son Oliver enjoy chicken Milanese cutlets, mashed potatoes, and other dishes for family dinner.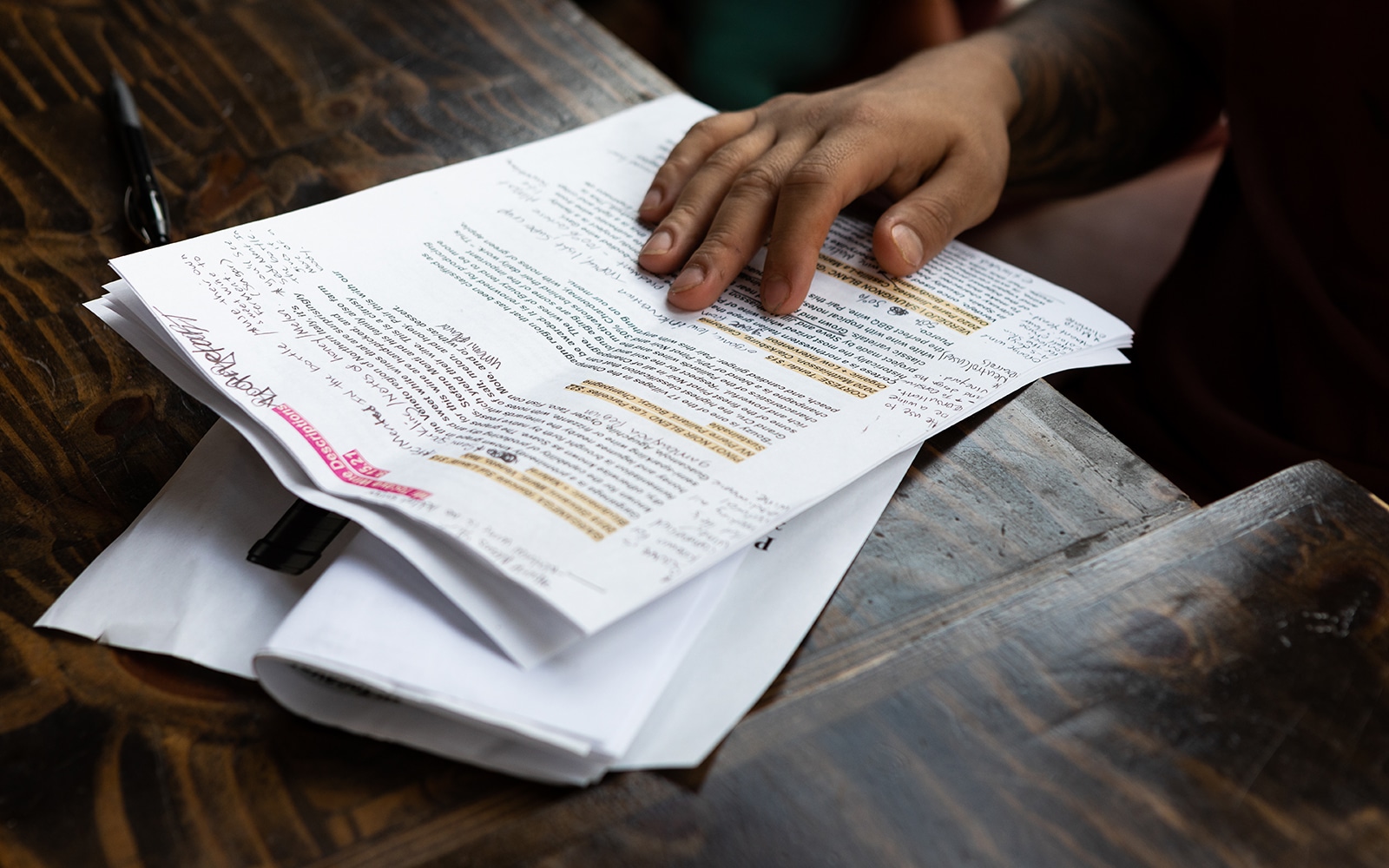 4:00 p.m. During the pre-shift portion of the day, Dávila and her waitstaff review the menu for the evening and discuss the origins and flavor profiles of the wines they'll be serving.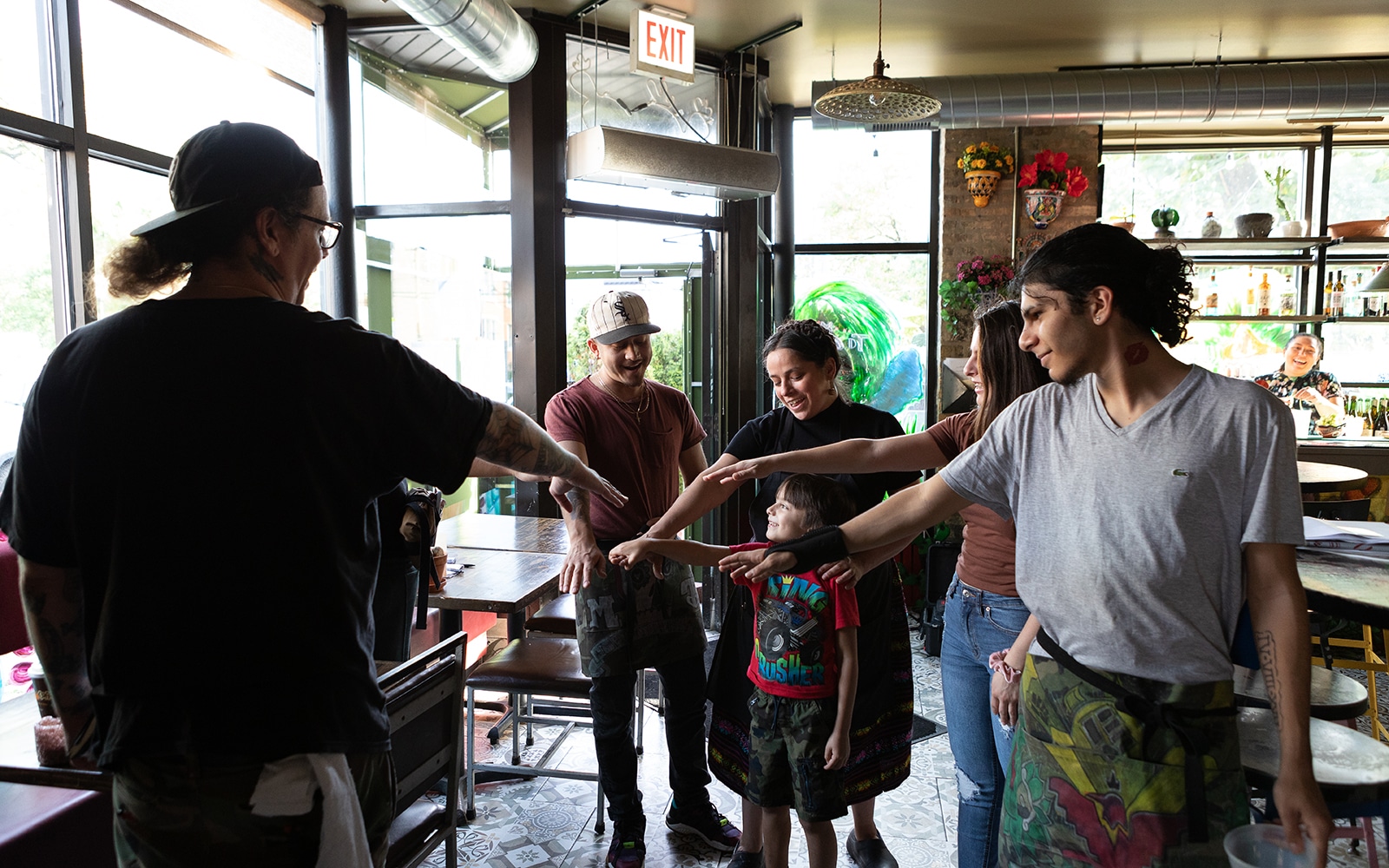 4:25 p.m. Before the restaurant opens, Dávila and her team come together for an all-hands-in cheer.