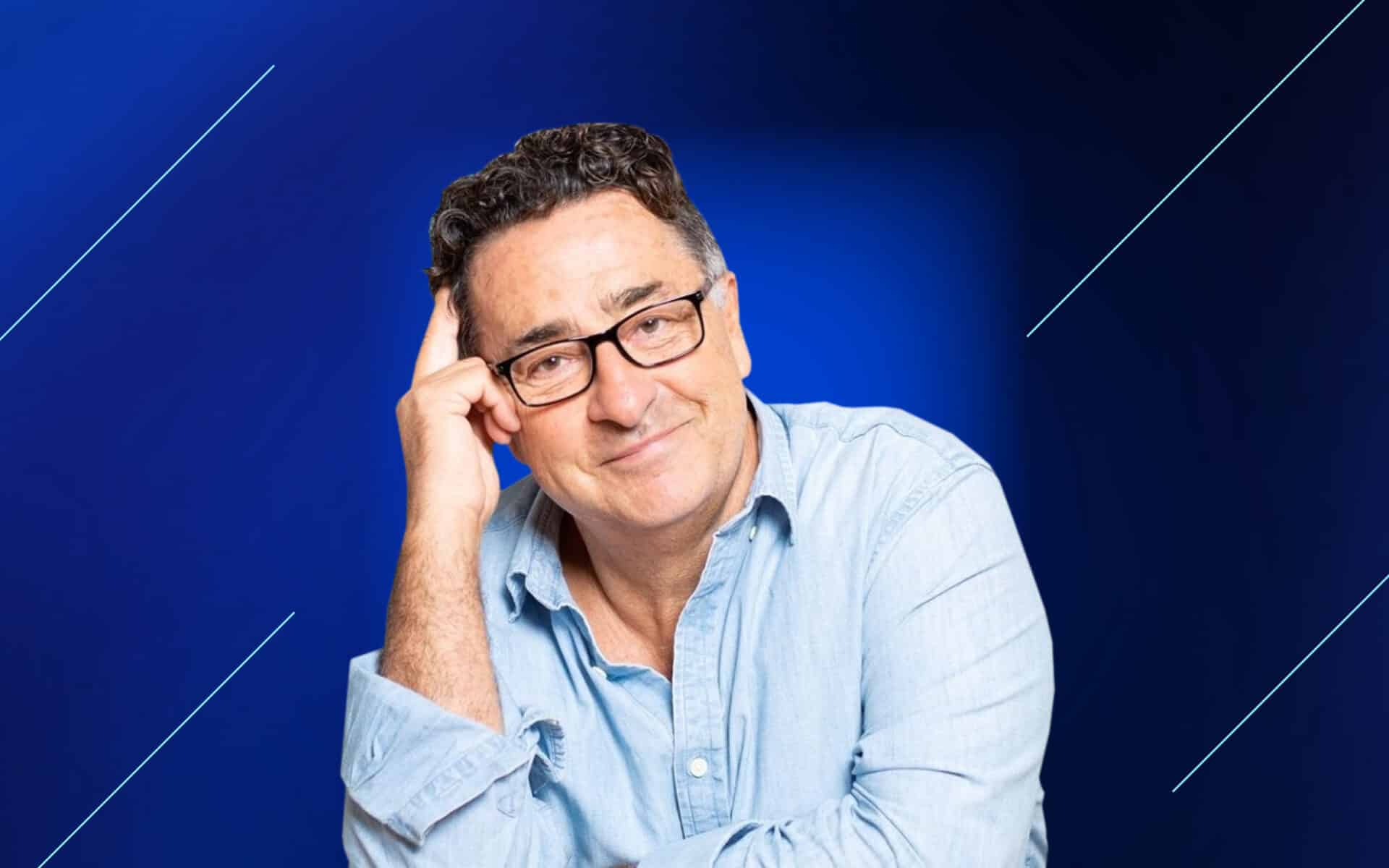 Growing up in Pueblo, Colorado, in a housing project that overlooked a cemetery, Jeff Valdez took some comfort in thinking that there was nowhere to go from there but up. His big dream back then would have been to make it to Colorado Springs, the next biggest town, which seemed a world away (in fact, it was thirty-five miles).
His father worked several jobs, including a graveyard shift as a night watchman and a gig cleaning the local drive-in movie theater early each morning. It became a family operation, with Valdez, his mother, and his sisters getting up at 5:00 a.m. to join him there at 7:00 a.m. Valdez remembers being transfixed by the big screen. When he actually got to watch a movie, like Cool Hand Luke, he remembers thinking how cool it would be to make a movie himself.
"But if you told ten-year-old me that I would one day be living in Beverly Hills, have two sons in great colleges, and have a show premiering on HBO Max, I would have said it would be easier to fly to Mars in a dump truck," Valdez says with a laugh.
Well, Mr. Valdez, how are things on Mars?
Valdez, a producer and content creator, has dedicated his career to changing the narrative on how Latinos are portrayed in films and on TV. Don't get him started on West Side Story—either the original Oscar-winning musical or the 2021 Steven Spielberg remake. "I give Spielberg credit for casting real Latinos to play thugs and gang members," he jokes.
"I couldn't get work in Hollywood. I said, 'Screw it, I'll make my own TV channel. How hard can it be?' The answer is: very."

Jeff Valdez
His latest effort is The Garcias, which premiers April 14 on HBO Max. It's a where-are-they-now reboot of the groundbreaking Nickelodeon series The Brothers Garcia, which ran from 2000 to 2004 and earned an Imagen Foundation Award for Best Children's Non-Animated Programming, as well as two American Latino Media Arts Awards. It was the first English-language sitcom to have an all-Latino cast and creative team.
The Garcias reunites the six core cast members from the original series: Ada Maris (Sonia Garcia), Carlos Lacamara (Ray Garcia), Alvin Alvarez (Larry Garcia), Jeffrey Licon (Carlos Garcia), and Bobby Gonzalez (George Garcia). In it, the now-grown Garcia children reunite with their parents and families at a beach house for a summer vacation.
Television loomed large in Valdez's childhood. He grew up on such shows as Gilligan's Island, Hogan's Heroes, Mission: Impossible, and The Man From U.N.C.L.E. Latino representation on those shows was virtually nonexistent. His mother would round up the family to watch for appearances by Tony Martinez as Pepino on The Real McCoys. "Speedy Gonzales," Valdez says. "That's about all we had."
Following a stint in his twenties as a comedian and owner of a Colorado Springs comedy club that provided early opportunities for such legends as Roseanne Barr, Sinbad, and Sam Kinison, Valdez headed west to Hollywood. There, his acting auditions were mostly limited to roles like Gang Member No. 3.
A more fulfilling career path was suggested when he sought to sign with an agent. He haunted the lobby of an agency, offering to take its agents to lunch. After a couple of weeks, a man approached him and asked why Valdez had not offered to buy him lunch. It was the head of the agency, who took the lunch and suggested that acting was not where Valdez's true talents lay. "You're a natural-born producer," he told Valdez. "You get stuff done."
One of Valdez's proudest accomplishments is "Comedy Compadres," which was a Friday night showcase for Latino comedians on leading Los Angeles independent station KTLA. According to Valdez, it gave the mainstream late-night talk shows some strong competition for ratings.
In 2002, he cofounded SiTV, an English-language Latino television network. "I couldn't get work in Hollywood," he says. "I said, 'Screw it, I'll make my own TV channel. How hard can that be?' The answer is: very."
In 2018, he founded New Cadence Productions with partner Sol Trujillo ("Better call Sol," Valdez cannot help but quip), which is responsible for The Garcias. New Cadence is a Latino micro-studio. It's the type of endeavor that, as Valdez puts it, "doesn't happen in this town.'
Under this banner, Valdez returned to his stand-up roots to produce the 2020 HA Comedy Festival, a weekend-long showcase for Latino comedians that culminated in a one-hour special streamed on HBO Max.
Valdez has been named among the Top 50 People Who Matter by CNN and 50 People to Watch by the Los Angeles Times. He remains committed to "putting Latinos on TV doing everything from sketch shows to dating shows. We want to change the narrative."
He is a firm believer in serving food for thought when the mouth is open with laughter. "In The Garcias," he says, "we have a character who is an astronaut, another in the military, another who is a millionaire. Because guess what? That's who we are."
Valdez is driven by a memory of the first focus group screening for the original The Brothers Garcia series. "When the lights came on," he recalls, "a fourteen-year-old Latina said, 'Thank God. There's finally a show that confirms my normalcy.' That was so immensely powerful."