9:21 a.m.
Even Eva Hughes' mug is fashionable
Eva's kitchen is stocked with decorative mugs from Anthropologie that feature different letters. Every morning, Eva chooses a letter, then pours in her coffee. Today's choice: L for Leading Latinas.
9:32 a.m.
Morning sanctuary
Eva often enjoys her morning coffee on the balcony of her island home, where she can plan her day in the fresh air. Since founding Adira Consulting, her day-to-day life varies greatly, so it is important for her to prepare for the day's events.

9:34 a.m.
Recommended reading
Eva is currently reading Connecting the Dots by John Chambers, former CEO of Cisco, whose story provides her insight and inspiration.

10:00 a.m.
Midmorning break
Living next to the beach has its benefits: for Eva, taking a walk is a great way to decompress and break before going on with her day. She enjoys listening to music during her walks.
10:53 a.m.
Checking in
Eva and her assistant, Veronique Villeda, discuss Eva's schedule, status updates, and to-do's from Eva's home office.
1:47 p.m.
Fashion feedback
An advisory board member of the Istituto Marangoni in Miami, Eva meets with the school's president, Hakan Baykam, to review student designs. The Miami location opened in January 2018; the world-renowned parent school's notable alumni include Domenico Dolce of Dolce & Gabbana and Moschino designer Franco Moschino.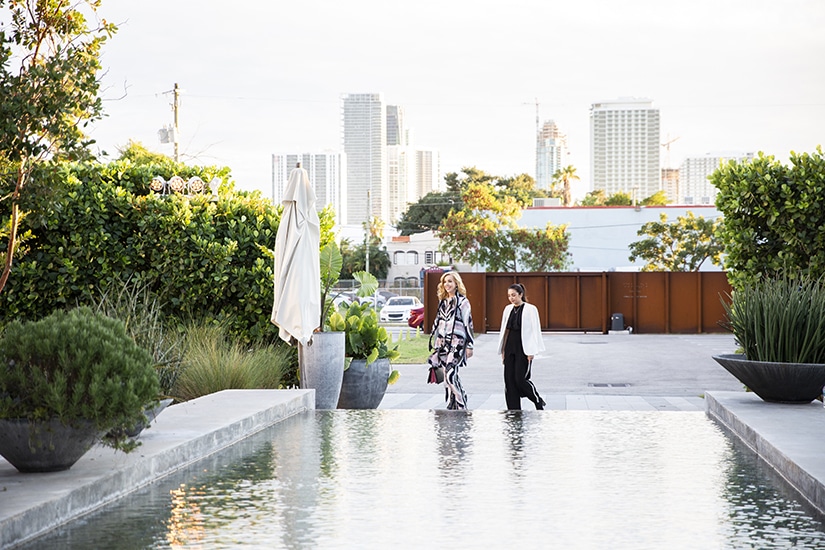 5:03 p.m.
Arriving at the Sacred Space
Eva and Veronique arrive at the Sacred Space Miami, the venue for our Leading Latinas dinner, presented by Northwestern Mutual. The event, taking place in the Wynwood Arts District, coincides with Art Basel, the premier art show of the Americas.
5:30 p.m.
Interview for Telemundo
Prior to the Leading Latinas dinner, NBC/Telemundo's Vanessa Hauc interviews Eva for a special on sustainability in fashion, to be aired as part of the network's Planeta Tierra segment. Hauc also attended the exclusive dinner afterward.
6:52 p.m.
An inspiring group
Thirty amazing women gathered at the Leading Latinas dinner, presented by Northwestern Mutual. Among them were Eva, Hauc, PBS's Alicia Menendez, legendary journalist Maria Elena Salinas, celebrity chef Ingrid Hoffmann, and i.am+'s Karli Henriquez.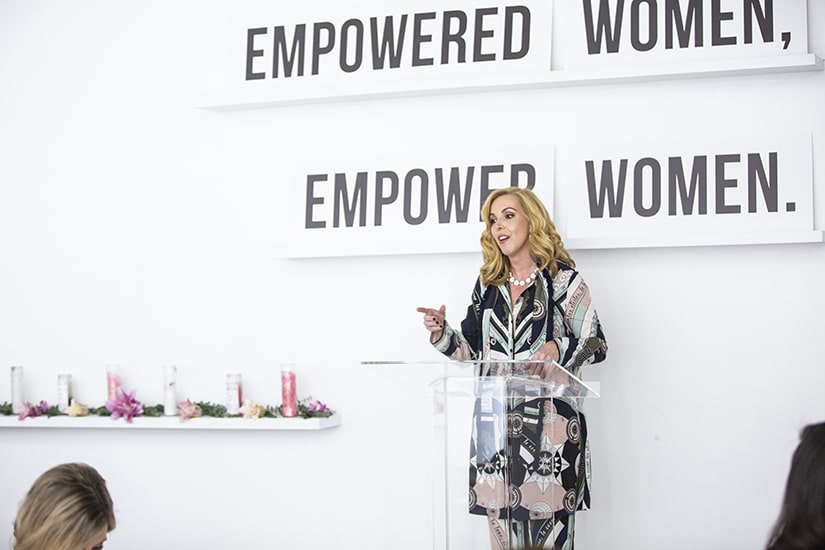 7:13 p.m.
The importance of change
During her keynote speech, Eva speaks about the power of change. "Changing the way we live, the way we think, and the way we look at ourselves might be the best decision," she says in front of a backdrop that conveys the message, "Empowered women empower women."
---
Visit the Hispanic Executive Instagram to view our Eva Hughes IG Story highlight for more Day in the Life coverage.