Camila Casale isn't looking to play it safe. As chief marketing officer of Claro Enterprise Solutions, a B2B technology services company known for its customized solutions and seamless customer experiences, Casale constantly looks ahead toward new solutions, new ideas, and new ways of using the latest and most innovative technologies to enhance company brands.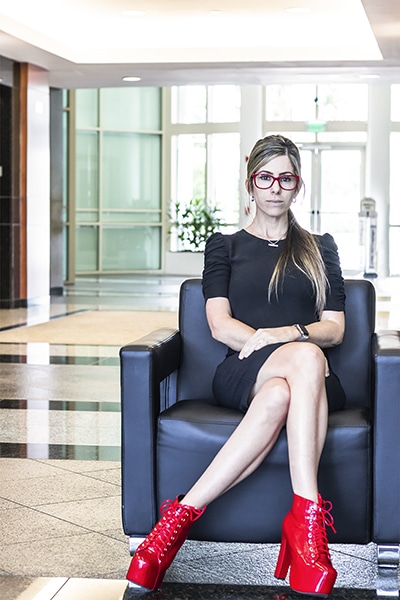 "In this day and age, every company is a technology company, whether or not they want to admit it," Casale asserts. "We've seen the disruptors and how the Airbnbs, Amazons, and Ubers of the world are taking down the giants who thought that the technology revolution wouldn't affect them. My job at Claro Enterprise Solutions is to help companies learn and adapt and grow to not only survive but thrive in this digital age."
Casale's own ability to thrive in a tech-centered world is grounded in her early experiences, she says. The CMO completed a young professionals internship while studying for a degree in business administration and economics at the University of Buenos Aires. After graduating and finding a position at Argentina's branch of Frost & Sullivan, Casale went on to earn an MBA from the University of San Andrés and serve as Frost & Sullivan's business development manager and global account leader for Europe.
"Three years later, they ran with one of my ideas and opened a branch office in Miami," Casale recalls. "Within two weeks of that, I opened the office, got my staff, and beat all my sales projections." Casale arrived at Claro in 2018 after serving as SVP and CMO at Softtek USA and Canada.
"I like to think of [IT and marketing] as an old married couple. They have their disagreements, but they need each other and always find a way to work things out."
Since joining Claro, Casale has made it her mission to bring marketing and IT together. "I like to think of these two departments as an old married couple," Casale remarks. "They have their disagreements, but they need each other and always find a way to work things out. Marketing brings the business perspective, an understanding of the customers and their motivations, and IT uses this understanding to make appropriate technology decisions."
At Claro, Casale relies on her partnership with internal leaders like Director of IT Jose Avalos in order to drive that "marriage" between IT and marketing. "The synergy of our departments is out of this world," Casale says. "I've been in the industry nearly my whole life, but it's changing so fast. I rely on Avalos to keep me informed."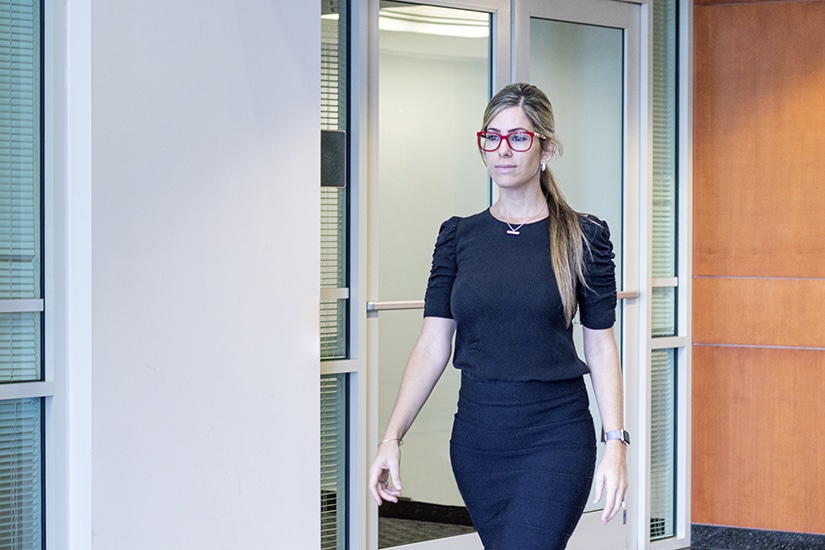 It's not just the speed at which the technological landscape changes, though—one of the main challenges facing Casale and other CMOs today is how readily (and constantly) accessible digital entertainment and technologies are to consumers.
"It's easy to touch customers and keep them in reach. However, it's just as easy to lose them," Casale points out. "You really have to be careful about how you use technology because your customers are being bombarded left and right by everyone and everything—your competitors, viral videos, things that you never thought you'd have to compete with. We're all competing for the scarcest resource: people's undivided attention."
"Bravery is everything in this industry—it's the lifeblood of innovation."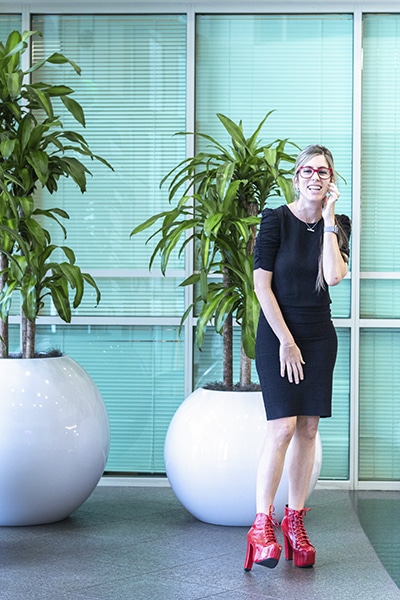 In addition to formulating strategies for how you reach your costumers, you also have to think about what kind of message you're actually sending, the CMO counsels. "Consumers today have taste—they know what they want, and their options are endless," says Casale. "You have to become their preferred outlet to survive, and you have to keep it that way to thrive."
And that's exactly what Claro does, Casale notes. It helps other business become "preferred outlets." As CMO, Casale is tasked with positioning the Claro brand in an extremely crowded and competitive market. But she embraces all of the challenges that come with that responsibility. "When a situation pulls me out of my comfort zone, I genuinely like that," she says. "Bravery is everything in this industry—it's the lifeblood of innovation."
But bravery is also gender neutral, Casale notes. "Being a Latina in this industry is an experience that never ends, but I haven't faced a single challenge that came from me being a Latina woman," she stresses. "Thinking that my gender or ethnicity creates insurmountable problems is not how I got to where I am today. I'm where I am because I never put myself in a corner."
You, I, We Can Make a Difference
"Volunteers do not necessarily have time," Camila Casale says of her work with St. Jude Children's Research Hospital, "they just have hearts."
In recent years, Casale has been astounded by not only the organization's commitment to children but also its commitment to unity. "When you see everyone working together, the energy is incredible—everything is possible, especially when we are united in hope."
Related Links
Miguel Sanchez Lascurain Fuses Art and Technology, from Hollywood to Home
Lisa Heritage McLin: "I'm here to serve, to work hard, and create positive change."
Andrea Guendelman Helps Young Latinx Professionals "Break Walls"