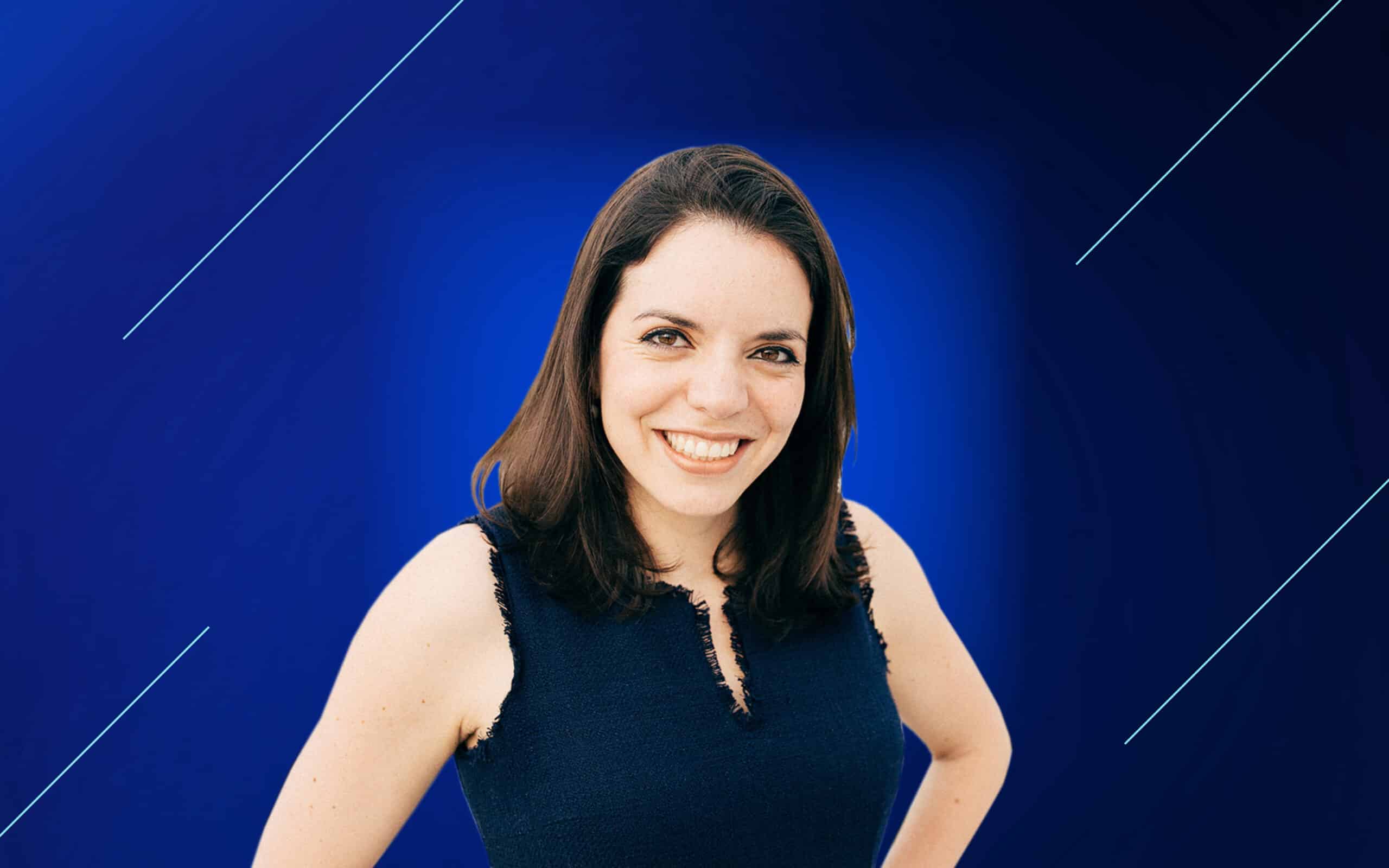 The download reports came in every day at 3:00 a.m. Even after many of her advertisers put their investment on hold due to the pandemic, Isabel Rafferty had decided to launch Canela.tv on her own: despite the challenges involved in launching an ad-supported platform under those circumstances, Rafferty knew that she had an opportunity to capture audiences and that dollars would follow.
With three kids under the age of six and a second mortgage on her home, Rafferty was awake when the stats arrived via email. She couldn't believe her eyes. She had five hundred thousand downloads. Then one million. Within its first year, Canela.tv—the first free streaming service for US Hispanics—had close to two million downloads.
The project was an overnight success. Or maybe Canela.tv only seemed like an overnight success to the outside observer. For Rafferty, it was her life's work and the culmination of a long career in marketing, advertising, and digital media. She was born in Mexico City and raised in California. After working in TV sales, Rafferty was creating advertising plans for Latinos when she noticed something—the demographic had leapfrogged desktop technology and gone straight to handheld devices. She doubled down in the area, pivoted to cellular, and developed a reputation within her industry as the "mobile queen."
It didn't take long for Rafferty to emerge as a leading expert in the race to reach the Latino consumer. When the Cisneros Group wanted to launch the first mobile-focused company for Latinos, they tapped her to help open offices in New York, Chicago, and Los Angeles. The company quickly became a leader in helping brands engage the US Hispanic market on mobile.
Once Rafferty saw the power of the Latino consumer in action, she was hooked—but she still wasn't satisfied with her success. "I built a huge company for someone else," she says. "I wanted to build something for myself."
There have been two main players in this space forever, and it's time for a new authentic number one."

Isabel Rafferty Zavala
That motivated her to start Mobvious, a company designed to reach US Hispanic audiences in new ways and Rafferty's second start-up. Mobvious, she explains, leverages a robust tech platform that ensures precise targeting via mobile advertising. Rafferty hired other Latinos to increase the company's authenticity and worked to build diversity. The focus of Mobvious was targeting audiences beyond language preference via data, allowing the company to better identify second-generation audiences while its competitors were focused on identifying Latinos fully based on language preference. The strategy worked, and Pisa Brand Solutions acquired Mobvious in 2018.
As the streaming media wars escalated, Rafferty saw an opportunity to create Canela Media Inc. with the goal of becoming the first streaming company focused on the Latino audience. In doing so, she had one clear demand—Canela would be free to the consumer and supported by paid advertisers. When others told her to move to a subscription model, Rafferty refused. She attracted advertisers and prepared her launch. Everything was going well. And then the pandemic hit. Suddenly, every single advertiser backed away.
In some ways, the pandemic was a blessing in disguise. Consumers binged content on mainstream platforms and were looking to alternative sources. At the same time, social unrest in the United States compelled larger corporations to pour advertising dollars into the US Hispanic market. Suddenly, Rafferty was in the perfect position to bridge the two communities. Since she had made deals with independent producers and large broadcasters in various Spanish-speaking countries, she had a diverse line-up of unseen content. She also had millions of subscribers and contacts at every large advertiser. The brands that once walked away from $10,000 contracts were coming back for million-dollar deals.
Although things have happened quickly, Rafferty says there's no time to rest on her accomplishments. "We wanted to be the first streamer for Latinos, but now we're shifting to follow the power of this community," she says.
The company has expanded Canela.tv into Mexico and recently launched a streaming app for Latin music known as Canela Music. They'll soon introduce Canela Kids, an app designed to help Latina mothers pass language and culture to their children.
Now, Rafferty has a new goal. "We want to become the largest media company for Latinos," she says, adding that she has something none of her competitors has—authenticity. Canela was started by a Latina, it's funded in part by Latinos, and its staff is mostly Latino. As Canela staff members like to say, the company is "built by Latinos, for Latinos." By contrast, many large Spanish-language television networks and media conglomerates still lack diverse leadership at the management and boardroom levels. Rafferty knows this authenticity will help set her apart and drive better results for Canela's advertisers.
Two years after Rafferty put it all on the line to start Canela Media, the company is moving forward at a breakneck pace—and its dynamic CEO has no intentions of slowing down. "There have been two main players in this space forever, and it's time for a new authentic number one," she says. "We are going big."
Of course, one could argue that Canela is already big. After starting with nothing in the middle of 2020, Canela.tv finished 2021 with eight million unique users. The platform is the new home for premium media content in both Spanish and English.