After growing up in a Cuban household in Miami with strict parents, Vicky Garcia watched her sister take over the family's accounting business and her brother become a dentist. But as a self-described rebel herself ("unfortunately or fortunately," she says, laughing), Garcia decided that neither of those careers much suited her—and neither did school for that matter. A high school dropout, she left home to begin a thriving career in the cruise industry. "I wasn't a bad student," she recalls. "School just wasn't for me—but I was a hard worker and wanted to get things done."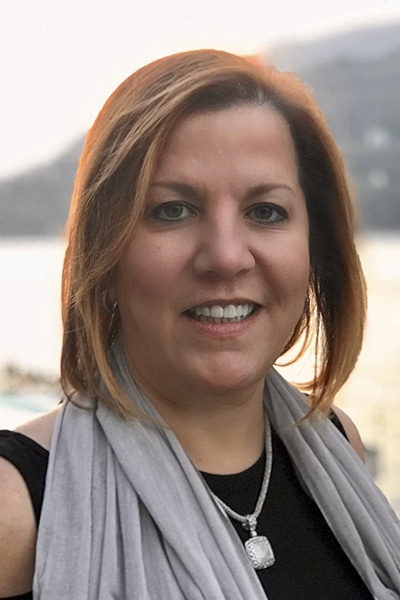 Having fallen in love with cruises after her family enjoyed a couple of sailings, Garcia landed a job as a reservation sales agent with Royal Caribbean Cruises in 1987. And despite not having a diploma, she quickly worked her way up to sales manager.
Along with her rebellious streak came a strong, solid work ethic, which was ingrained in her from a young age. "When we had summers off as kids, we were not out by the pool—we were at the family business with our parents, helping with accounting and clients."
Her experience in cruise sales paid off as she transitioned to a travel agency franchise owner at Cruise Planners, the country's largest home-based travel advisor franchise network. Eventually, that led to an opportunity to join Cruise Planners' home office team and today, she is co-owner and chief operating officer, bringing together people from all walks of life into business ownership.
Garcia is passionate about giving back and, thanks to her company's CP Cares charity program, she was named Woman of the Year from the Leukemia & Lymphoma Society—the company has raised more than $2 million for the organization to date . . . and counting. She also serves as a board member for the International Gay & Lesbian Travel Association (IGLTA) because Garcia wants to make sure everyone hears the voices of lesbian leaders, a minority group in the travel industry. On top of all that, she was named Godmother of a Viking River Cruises longship, a rare honor and testament to her status in the travel industry.
Though she's proud of the recognition she has achieved, she's also careful not to let it temper her drive. "We're working harder to keep raising the bar, and we continue to challenge ourselves to be better every year," Garcia says. "We look at innovation as a driving force—and we don't want to just look within our industry but also at what other companies out there are doing to break barriers."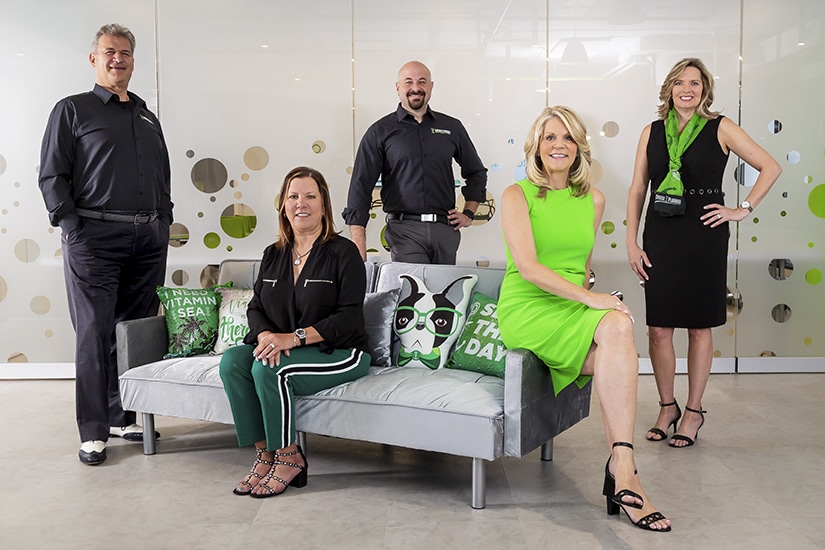 For Cruise Planners, that means everything from enabling automated payment reminders for clients to allowing franchisees to run their business from wherever they might be in the world—from their home office to a subway train to a cruise ship on the Danube that uses cutting-edge technology. The company was actually the first in the travel agency world to come out with voice-activated Alexa skills, and it continues to find ways to stand out.
In terms of building her team at Cruise Planners, Garcia emphasizes that while there is no "only females need apply" recruiting tactic taken, the leadership team is nevertheless stacked with women—and features a representative mix of diversity and inclusion from the LGBTQ+ community. Garcia explains the team is a reflection of herself, and her recruiting efforts are largely driven by the lessons she's learned over the course of her career. Ultimately, she believes Cruise Planners is in the business of finding "unicorns."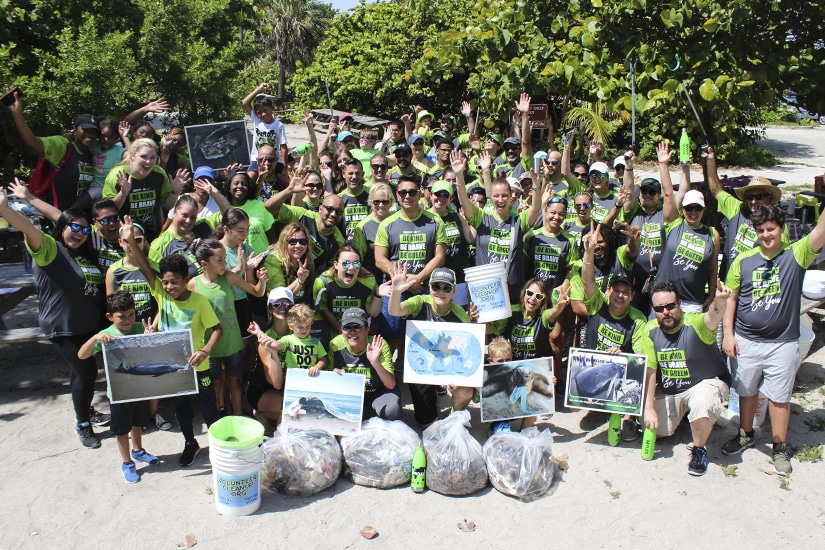 "I've worked at many companies where people have the attitude of 'That's not my job,' when it comes to a certain task," she says. "That had to go away from my first moment here. It's all hands on deck, and that includes me first. There's no ivory tower when it comes to leadership. We consider ourselves part of the team, and we look for team members who have the same attributes, or what we call 'Cruisitude'—a positive attitude about life and a zest for travel.
"We call them unicorns," she adds. "We look for people who have unique traits, but it also comes down to the idea that no job is too big for them—that they want to give the best caring service to our travel franchise owners. When looking for franchise owners and industry partners, we surround ourselves with like-minded people, so we all have the same values."
"We look for team members who have what we call 'Cruisitude'—a positive attitude about life and a zest for travel."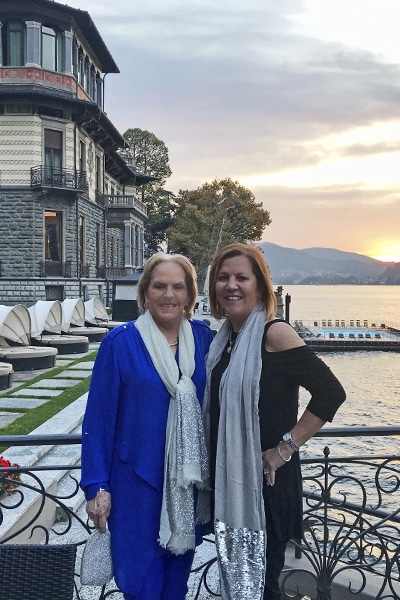 Beyond recruiting and creating a welcoming environment for her team, she says it's also important that Cruise Planners is honest in its marketing efforts, and feels strongly about being more inclusive of all types of people versus targeting audiences by race, color, age, religion, sex, or disability.
"For example, on any given marketing initiative we would include two women or two men as part of a group of people enjoying themselves on their vacation. It isn't a matter of specifically saying, 'Let's create LGBTQ+ marketing or let's recruit certain team members.' It's just how we do business.
"We sell travel and that's something people always want to do. This is an amazing job—I just returned from a safari in South Africa and a gorilla-trekking excursion in Rwanda, and last year I went to the Galápagos Islands with our top-producing travel advisors. Through travel, my wife and I get to see parts of the world I only dreamed of. I work with an incredible group of people at Cruise Planners."
---
RELATED LINKS
Gladys Lopez Empowers Minority-Owned Businesses—From The Inside