With over twenty years in hospitality, Carmen Canton has gone from one side of the world to the other throughout her career—but it was during her early days at the Intercontinental Hotel in Barcelona, Spain, that she really fell in love with the hospitality industry and realized how ample and rewarding working in this industry truly was.
"I learned how much you can grow. Some people don't know the diverse group of professionals and areas you can work in a hotel: from a restaurant to a finance department . . . your career can advance exponentially," she explains.
Canton herself is a perfect example of that.
The initial opportunity at the Intercontinental Barcelona was brought to her attention at a time when Canton was working as a consultant. She decided to go in for the interview and was offered a position as the director of training and development.
"It was a great opportunity because Intercontinental took the development of the employees very seriously," she says. "Training is really part of the business. I learned so much from every area in the hotel business, and I met colleagues from over the world. This is when I realized this was the perfect industry for me. An industry focused on people."
Within a matter of six years, Canton became the regional director of training, and later the regional director of human resources for the Southern Europe region, in charge of multiple Intercontinental hotel locations: Spain, South of France, Italy, and Malta. In that time, Canton oversaw every area of HR. When Intercontinental stopped managing the property in Barcelona, Canton was offered an opportunity to join the Ritz Carlton in Lisbon, Portugal. Other positions and moves followed: Dublin, Atlanta, Canary Islands, and Puerto Rico.
But in March 2016, Canton made her way to Orlando, Florida, where she worked as the Americas HR director for the Hilton Luxury Brands and vice president of HR for the Kessler Collection. Since February 2022, she's been leading the people strategy at Loews Hotels & Co as its chief people officer. For Canton, it was the logical next step in her career.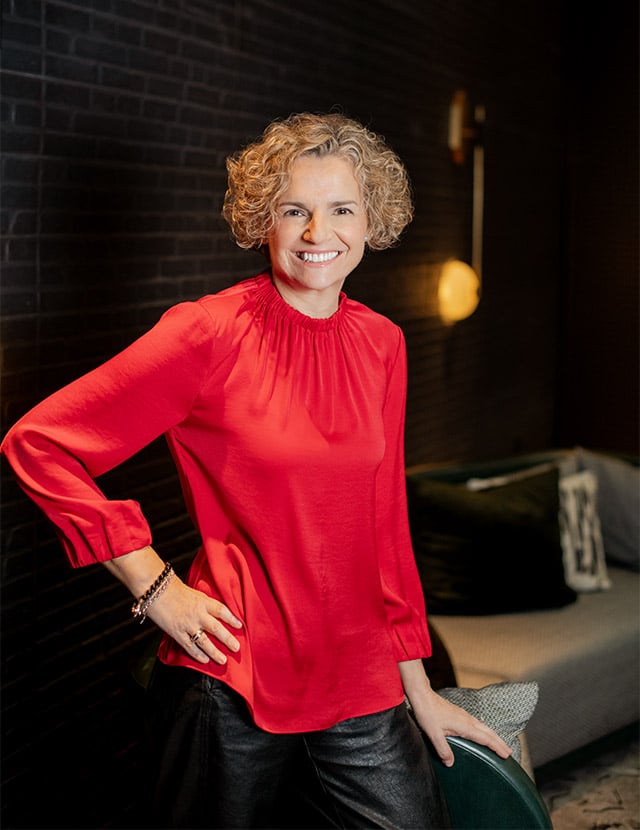 "What really attracted me was the opportunity—especially after COVID—to revitalize the HR division and Loews Hotels & Co's people strategy by enhancing what was there before and adapting the strategy to the current and future business needs," Canton says. "Loews Hotels is also a really amazing company in terms of taking care of its people, and that makes it very easy for an HR professional to lead the people strategy while implementing new initiatives based on the principles of the brand and aligning it with the company's key objectives."
In the past eighteen months since coming to Loews Hotels, most of what Canton has implemented has revolved around the creation of the people strategy considering every part of the professional journey of our team members. Following the large exit of people from the hospitality industry throughout the COVID-19 pandemic, Canton says that her number one prerogative was maintaining Loews' standing as an employer of choice.
To do that, however, she had to address every element of the employee experience.
"We are focused on the holistic well-being of our team members, and that involves everything from their work environment, their total rewards, development, inclusion and belonging, and their career growth," she explains. "We want to ensure that all aspects relating to our people are covered.
"Of course, the result of focusing on the well-being of our team members is getting them engaged team members," she continues. "That's then translated in the service they provide to our guests. It is our mission."
For Canton, at least, there is another most important thing—and that's collaboration. "I think that in this world, like in everything, there's nothing that can be done alone," Canton says.
She also recognizes that, when building the people strategy, there's a ripple effect. Every decision that's made in one department or area affects others. That, for her, only makes her collaborative leadership approach even more crucial.
Canton's team, which she put together in 2022, is composed of professional leaders for every single area in the HR division: talent acquisition, learning and development, compensation, benefits, HR operations, DEI, and team member engagement—all of whom are central to each project in the people strategy.
"My team and I make sure to involve key people in every project, and when creating the people strategy, it's a collaborative effort from the entire human resources team," she explains. "For me, it's important that each one of them feel empowered—to create and make decisions, but also to make sure that they're collaborating and communicating with one another, as well as across the organization, because one decision can easily impact the others as well."