Those who dedicate their lives to serving others often have harrowing stories of the trials they had to overcome. And those who have endured hard times are often the only ones who are can truly relate to the ones they're working to help—and the healing that service offers is often a by-product for both the servant and the served.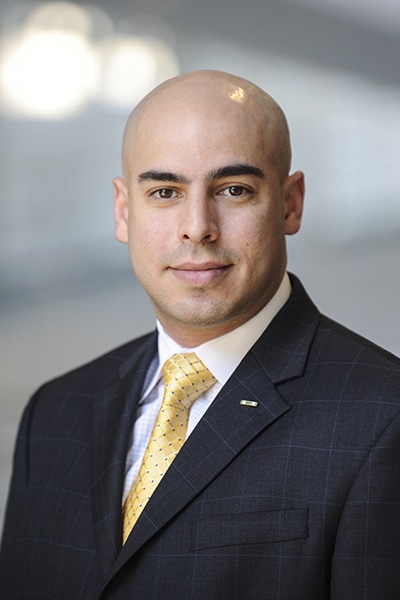 While Javier Diaz might not be that person in totality, that isn't to say that his life and the lives of his family members haven't been without difficulties or challenges. His grandfather, as an example, had his entire business stripped from him when Fidel Castro's government assumed control of Cuba. His father, who emigrated from the Dominican Republic to New York, had to support himself and his family from the age of thirteen by working in grocery stores. And, ultimately, Diaz's motivation to give back to family, friends, and his community is borne out of the will and perseverance of people like his father and grandfather.
Over the course of his career, the corporate counsel and corporate compliance officer has sought employers whose ideas of service and the greater good align with his own. But none have proven as excellent a fit as Cincinnati Children's Hospital Medical Center (CCHMC), an institution that cares for children whose extreme needs and afflictions often lead them to them being turned away by other healthcare organizations that can't handle the level of complexity associated with their care.
Diaz's career dates back to the moment he turned eighteen. It was then that he enlisted in the US Marine Corps, after having watched his brother do the same. Following four years of ROTC at the University of Michigan, Diaz later moved on to Quantico, Virginia, where he entered Officer Candidates School and its intense Infantry Officer Course. "I grew up in a patriotic family," Diaz explains. "We were very thankful as immigrants from Cuba and the Dominican Republic; I always felt a debt to the United States for allowing my family to thrive here."
The young lieutenant's Fourth Marine Expeditionary Brigade was one of the first units sent into Afghanistan shortly after 9/11 and thereafter helped reestablish the United States embassy in Kabul. "All of my Marines came back with all of their fingers and toes—it was a blessing," Diaz remembers.
"I always felt a debt to the United States for allowing my family to thrive here."
After finishing his service, Diaz attended law school at Seton Hall, a university known for its promotion of pro bono work. The soon-to-be-attorney enrolled in the Seton Hall Law Clinic, which provides legal services to those unable to afford quality representation. The seeds sown during that era for Diaz would inspire and initiate what's become nearly a decade (and counting) of pro bono and charitable work.
He explains the firm Gibbons P.C.—where he landed as a senior counsel in 2016—still serves as a benchmark for pro bono service. "In addition to advising Fortune 500 and Fortune 100 companies, that level of business allows you to do all of that work that gives back." As a young Hispanic attorney, Diaz also acknowledges that the firm's commitment to diversity was felt from managing director Patrick Dunican on down.
While at Gibbons, he worked toward his MBA and, subsequently, met his future wife while enrolled in an online class. Once the pair decided to relocate to the same city, Diaz discovered a job opening at Cincinnati Children's Hospital, which is where, not so coincidentally, his wife is a pediatric anesthesiologist. He accepted the position even though he had dealt with few healthcare compliance matters. Today he credits his general counsel for giving him the opportunity to grow—and thrive—in the role.
Since coming to Cincinnati, Diaz and friends have continued a Christmas fund-raiser that, in the beginning, sponsored more than a dozen families in conjunction with St. Vincent de Paul. Today, they partner with the Women's Crisis Center of Northern Kentucky, where last year they donated two truckloads of housewares, furniture, and clothing to victims of domestic violence. Diaz's wife currently sits on the initiative's board, and Diaz admits that he'd be right alongside her had he not already been on the board for Support Our Smiles. Through that organization, he supports mission trips to Cusco, Peru, where he helps provide surgeries for children with cleft lips and palates, as well as other ear, nasal, and facial deformities. "These are children who otherwise would never have access to this type of medical care," Diaz says. "It's an organization that's near and dear to my heart."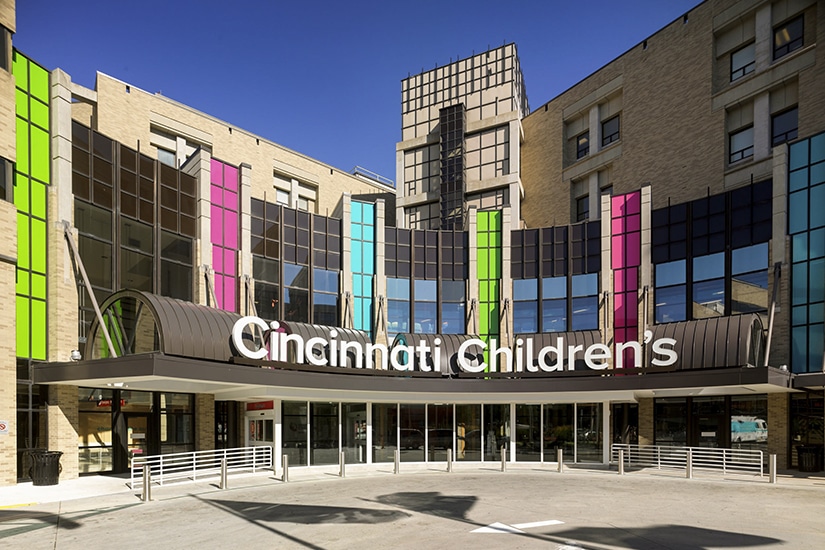 Diaz says his own motivation to give back has only been bolstered by watching CCHMC's mission in action. "I admire the leadership here so much because it takes tremendous effort to help the most difficult patients that have sometimes been turned away by five, six, or seven other hospitals," he explains. "To me, that speaks volumes about how committed the doctors, nurses, and administrators are to helping those people who can't get help anywhere else."
The lawyer, on the other hand, is much more low-key about the countless hours of service he's put in. "I saw a lot of people struggle as I grew up, and I think once I got to a place where I had the ability to help others, I figured that I only need so much. If I can inspire one kid to follow the same path, just think of how many people that can affect."
Going to the Mat for His Community
At Cincinnati Children's Hospital, Javier Diaz focuses on plenty of ways to give back to his community—and he doesn't take time off over the weekend. He's a volunteer wrestling coach at Northern Kentucky-based Spatola Wrestling. Diaz, who wrestled and practiced jiujitsu competitively, says it's an opportunity to connect the sport to valuable life lessons. "Wrestling is a sport that gave me a ton of discipline that I was able to apply throughout my life. I'd like to pass along that passion to the kids we work with," Diaz says.
RELATED LINKS
How Susan Baida is impacting the largest employer with the longest reach