Ray Sanchez doesn't sound preoccupied, but as this feature is being written, his wife could go into labor with their second daughter at any moment.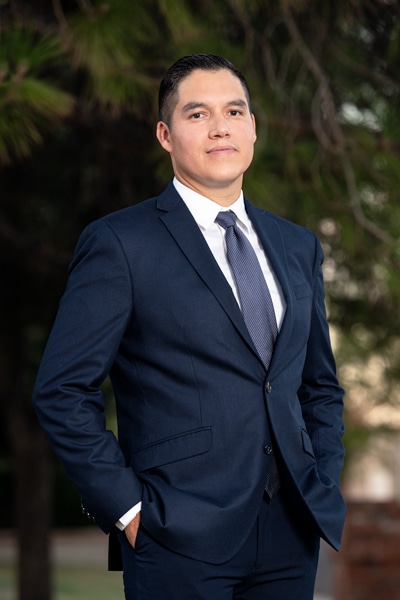 The Sanchez daughters will grow up with a father ready to pass along lessons from a grandfather they will never meet—but whose spirit remains close to the family. Sanchez lost his father to cancer at the dawn of his own professional career, as he was fresh out of Arizona State and ready to put his supply chain chops to the test.
"My dad had already provided me with such a great foundation to rely on," Sanchez says. "He taught me that quitting is never an option and that your most profound growth can come through adversity."
Sanchez has kept his father alive by working to apply his lessons to avenues in his own life, whether professional or personal. In his thirteen years at Honeywell, Sanchez has progressed into more demanding roles by focusing on integrity, accountability, and the qualities that make the director of corporate procurement a motivational leader to those looking to rise in their careers.
Developing the Capacity for Growth
Coming to Honeywell directly after college provided Sanchez lessons in both pride and humility. "My initial buyer role was really where I learned everything that I didn't learn in the classroom," Sanchez says. "My communication processes weren't where I wanted them to be and I knew I needed to continue to grow."
The Fortune 500 company was a large organization when Sanchez came onboard in 2009—and it's only gotten bigger. "Being in such a big company helped me identify some key fundamentals that I knew I needed to develop early on, especially accountability."
It was at the same time Sanchez's father took ill. The death of his father served as the boldest of underlines to Sanchez's commitment to himself and those around him. "Losing a parent that early made me realize not to take anything for granted, because we're here for such a short time," Sanchez says. "Why not be your absolute best and do as much as you can to help yourself, your family, and anyone else?"
Importance of Mentors and Mentorship
In building his own capacity, Sanchez says the role of mentor has been vital on both sides. "Early on, I really listened to some key managers that I thought were well respected in the organization and I studied how they conducted themselves," Sanchez says. The director explains that developing a self-awareness about how you're perceived is an important component of aligning personal values to effective actions.
Sanchez says that finding role models isn't always about learning the right way to accomplish goals. "Sometimes it comes down to realizing that if you ever find yourself in this position, you would lead an entirely different way," Sanchez says. "You have to try and have an open mind and absorb, good or bad, whatever you can that can help shape the person you want to be."
In becoming a more seasoned leader, Sanchez says he hopes to positively motivate other Hispanics hoping to graduate into leadership roles. Perseverance and growth, he says, are difficult but necessary qualities to embrace.
Strategizing Spin-Offs
Sanchez took on his director of corporate procurement role in 2016 and over the last year has helped aid two businesses that were spun off from the greater Honeywell. "We had to start up a procurement organization, all the services and operations that needed support from a vendor perspective and do it all in eight to ten months," Sanchez says. "That may seem like a lot of time, but when you're executing something that large while also doing your normal routine, it's quite a challenge."
Those spin-off efforts included losing good colleagues who went with the new businesses. "We had to find a way to still be nimble and execute everything with fewer resources," Sanchez says. "But these challenges also brought new opportunities to align the nimbler organization to better connect more customers and drive on clear objectives set by our leadership going forward."
Living Memories
Sanchez's own drive, he says, can often be traced back to the focus his parents placed on the value of experience. "Whatever we chose to do, we had full support—and we had to see it through to completion," Sanchez says. "You learn the value of adversity by giving it all you have." It's a lesson Sanchez will work to instill in his own daughters as they grow and learn about their father's father. "Self-commitment and drive are so important, and you can't ever lose that. If you're able to apply those, the sky is the limit for what you want to achieve."
---
A Message From Ernst & Young LLP
"Ray is a detail-oriented, highly accessible executive who represents Honeywell at the highest level of professional integrity and deep knowledge of Honeywell's global business operations. Ray leads his team to continuously improve the procurement process which captures great value for Honeywell and provides a fair level playing field for all vendors. In my view, which is shared by my colleagues, Ray's high level of expertise, healthy self-confidence and excellent leadership skills combine to make him one of Honeywell's Best."
—Keith B. Smith, Director
---
Related Links
Dumitrache Martinez Emboldens His Team with a Player-Coach Attitude