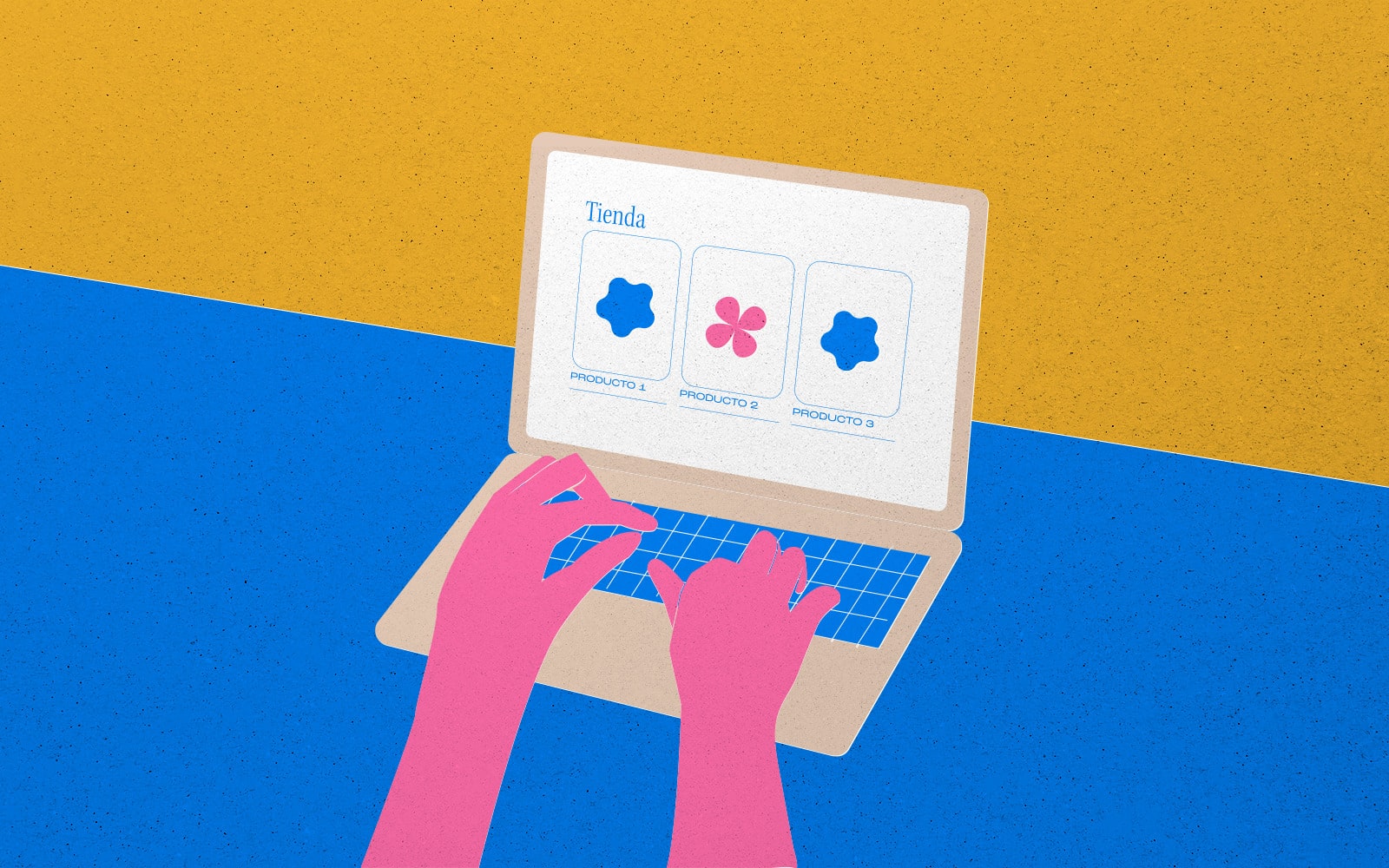 When the pandemic began, Alejandra Aguirre Jimenez (founder of lifestyle marketplace Cadena Collective) was just getting her first taste of entrepreneurialism. She had filed paperwork for the business in September 2019 with a vision to create an in-person shop featuring handmade products made by artisan women. 
But in the face of a global health crisis (and severe disruption to the retail industry), Jimenez quickly realized she had to change her approach to find success. In the span of just a few months, the business, run by Jimenez and her sister Mabel Aguirre, made a complete pivot to e-commerce.
They were not alone. Following the onset of the pandemic, some Latino-owned businesses made proactive business pivots—and were more likely than their white-owned counterparts to report positive outcomes when doing so, according to a recent report from the Stanford Latino Entrepreneurship Institute (SLEI). Some of the most commonly seen business pivots were improvements to technology and client outreach and decisions to move into e-commerce. Those changes resulted in increased revenue, decreased operating costs, and increased sales, among other positive outcomes.
Cadena Collective was able to identify a target market because of its pivot. "When the lockdown happened, our customer base led us to making it a very Latina-leaning business," Jimenez says. "We saw demand for a space where our community could show our culture."
Since then, Cadena Collective has leveraged its findings to grow its business like never before. Much of its customer base and growth have come through TikTok, where the sisters and cofounders have amassed more than 126,000 followers and upwards of 1.5 million likes. 
It's this kind of resilience in the face of adversity that illustrates the true power of the Latino business community, and its important role in the American economy. From 2007 to 2012, while the business world at large was struggling to navigate the Great Recession, the number of Latino-owned businesses grew by 3.3 percent, while non-Latino owned businesses declined by 3.6 percent. 
Indeed, at the 2021 Hispanic Chamber of Commerce Virtual Legislative Summit, US Treasury Secretary Janet Yellen was quoted saying, "If history is any guide, Hispanic-owned businesses will drive a large portion of the [post-pandemic] recovery. I know Hispanic workers can power our recovery—potentially in an even bigger way than a decade ago—so long as we remove some of the longstanding barriers that have been in your way."
There are many such barriers, including access to financing, which—compounded with the financial repercussions of the pandemic—resulted in missed loan payments, layoffs, and business closures, according to Dr. Jerry Porras, the cofounder of the SLEI.
And yet, Latino founders across the nation have overcome those challenges. According to a recent report from the Biden-Harris administration, Latinos started new businesses at the fastest rate in more than a decade in 2021. And those businesses have a strong impact on both their community and the economy: Latinos are more likely than white founders to provide their employees with benefits and opportunities such as paid holidays, employer-paid benefits, above-minimum wage jobs, and training.
A growing number of Latino-owned businesses are tech companies—the SLEI estimates that more than 10 percent of Latino-owned firms are in the technology production space—but many are more traditional small businesses. Such businesses are resilient (as demonstrated by Cadena Collective) but still need to be protected—and empowered so they can reach their full potential.
Xiomara Peña, vice president of engagement at the Small Business Majority, says that access to capital is only one piece of the puzzle. She sees four main avenues for supporting small businesses and Latino founders:
Flexible financial products made for diverse entrepreneurs. This would include early-stage forgiveness and no-early interest loan features as well as long payout schedules. 
Expansions to the Small Business Administration's lending capability. This would help increase capital flow to traditionally underresourced communities.
Legislation outlining the generation of more state banks. State banks could pave the way for higher lending totals. "Many state banks offer low-interest loans for small businesses," Peña explains.
Growth in online resources and lending platforms. While these platforms could help address the funding gap between Latino- and non-Latino-owned businesses, they are especially critical for small business owners who live in rural areas. 
Such changes won't be implemented immediately, or perhaps anytime soon. But Latino founders are up to the challenge.
Jimenez continues to find ways to overcome challenges in her work with Cadena Collective: the business is seeing immense growth in sales, she says, but with that also comes increased expenses and packaging needs. While she and her sister have reached out to other family members for help, they have not yet outsourced or hired additional employees other than an intern and part-time help. Even so, she remains optimistic.
"The pandemic made us less apologetic about showing up in the world," she says. "I can show up as my authentic self."