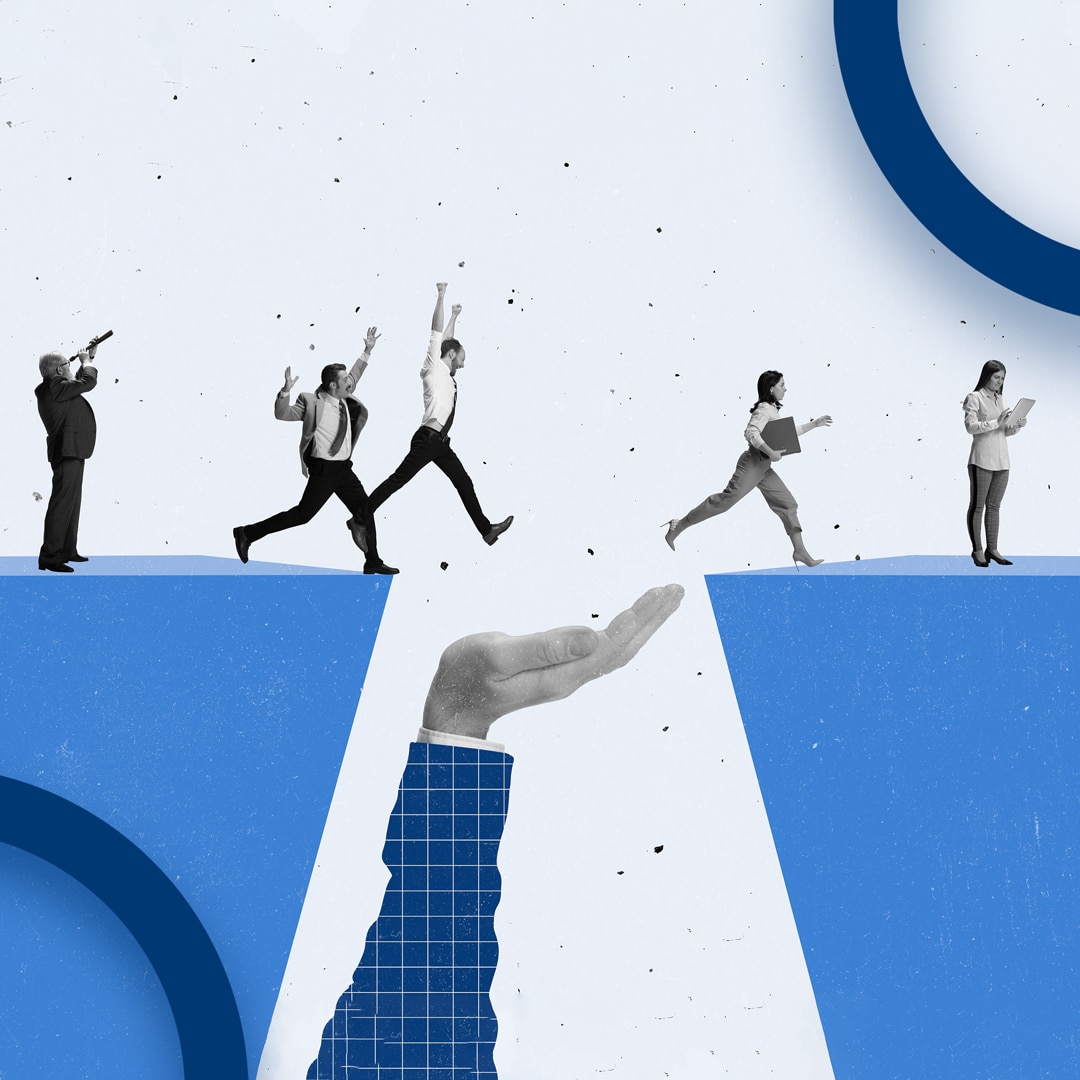 As Latinos, immigrants, and first-generation professionals, we all have our own unique career aspirations. We may want to become a chief executive, earn a six-figure salary, start a business, become a thought leader, etc. In my work in the talent development and career transition space, I have found that one of the key components to achieving these objectives lies in taking charge of your career progression.
Career progression is the series of steps you take to achieve your professional goals. These steps can include gaining new skills, taking on new roles or responsibilities, or advancing to higher positions. It is a process of continual improvement that takes time and organizational navigation skills.
For Latinos, career progression is particularly important as our community seeks to break down barriers and achieve greater representation across industries—even for those who have already reached the executive level, as many can find that the milestone may not be exactly aligned with their true aspirations.
Unfortunately, 71 percent of Hispanic professionals are unhappy with their career progression. In my practice, I have talked to hundreds of Latino professionals who couldn't even express their career objectives—the first step to planning your career progression. It's no surprise we're facing a Latino career chasm!
The good news is that if you're feeling stuck in a rut, you're not alone. There are clear cut actions you can take to begin uncovering your career objectives and chart your career progression.
In the development of the Latino Career Assessment, my CMP team and I found fourteen career predictors for Latino professionals that, when learned and considered for behavioral change, will impact their confidence and career progression.
Based on those findings, here are three ways you can take charge of your career progression.
1. Gain Self-Awareness
Have you ever wondered why certain leaders can be so toxic? Why they mistreat their teams, talk too much, don't ask for feedback, or ask clarifying questions? The answer often lies in a lack of self-awareness—the ultimate leadership skill of the twenty-first century.
To begin cultivating self-awareness, reflect on some of the traits you dislike in leaders, how you might replicate those traits, and where they are coming from. Recognize your traits and habits, both positive and negative. It is the awareness of our emotions, thoughts, and behaviors that allows us to recognize patterns and gain a deeper understanding of who we are.
With self-awareness, you can then develop self-control and influence. Beyond personal reflection, you can ask others who know you for feedback and even complete assessments like the Strengths Finder or the Latino Career Assessment (my assessment). I believe the greatest gift you can give yourself and the world is self-realization.
2. Learn Continuously
The world is constantly evolving, and it's important to keep up with the changes by enhancing our knowledge and skills. Look at everything and learn constantly because the more skills you have, the better your chances of growth and advancement.
Immerse yourself in books, journals, expert opinions, and, if possible, continued education. The more informed you become, the more attuned you are to new opportunities. Being knowledgeable doesn't have to require getting caught up in every detail of your subject of study. Instead, it can be learning high-level perspectives and discerning when precision is necessary.
Beyond acquiring technical skills and subject-matter expertise, you can also develop soft skills such as communication, teamwork, and leadership. Whether it's through formal education, online courses, or experiential learning, there are various ways to learn skills for growth and advancement.
Learn, learn, and learn some more. Share the knowledge.
3. Build Advocacy and a Network
In today's highly interconnected world, building a strong professional network is more important than ever. Cultivate relationships with people who can vouch for your skills and abilities while also advocating for you when opportunities arise. You can do this at work, in your social network, or by attending industry events, connecting with peers on social media, and actively seeking out mentors and sponsors.
Not only will building a powerful support system help you navigate your career path and achieve your goals, but these folks can also help you gain self-awareness and guide your learning journey.
The road to career progression is not always easy. There will be challenges like economic downturns and emerging technologies. However, what separates successful professionals from the rest is their ability to think big, adapt, be creative, take risks, and be resilient.
Challenges will arise, but with a positive attitude and a willingness to lean in no matter the situation, you can overcome them. Remember, your career is a journey, and your self-awareness, behaviors, and network are the key to progression and a happy and fulfilling work life.
---
Maryanne Piña Frodsham is the CEO of Career Management Partners, founder of Latino Career Assessment, and coauthor of the book  Don't Dread Monday.