As the daughter of Mexican immigrants, Maryanne Piña Frodsham knows the value of hard work and the pride of being American and Mexican in an increasingly globalizing world.
The CEO of Career Management Partners, founder of Latino Career Assessment, and coauthor of the book  Don't Dread Monday grew up in the border town of McAllen, Texas, where she searched for ways to expand her perspective beyond her two nationalities.
As Piña Frodsham explains, she learned about a six-week summer trip to Europe for high school seniors. "The trip was a year away, so I got a job at a local burger joint, and I saved every single penny. I did not spend that money on anything," says the CEO. "I paid for my trip on my own and traveled to seven countries at seventeen years old." 
Piña Frodsham's love of learning, hard work, and determination have grown with her far beyond high school. She earned her bachelor's degree in Bilingual Education, a master's in Second Language Acquisition, and is a PhD candidate at Texas A&M University and soon to be part of the elite 7 percent of US Latinos who go on to earn doctoral degrees.
After a decade in public education, Piña Frodsham realized she was not addressing her core need for freedom and scalable impact. That's when she realized that she did not have a career alignment with her purpose.
"If I knew I had only five years to live, what would I do with my time?" she asked herself. "And I knew that if I answered something that I wasn't currently doing, then I would have deviated and be out of alignment." Her answer to that critical question led her to make yet another bold career move: to leave education and join Career Management Partners.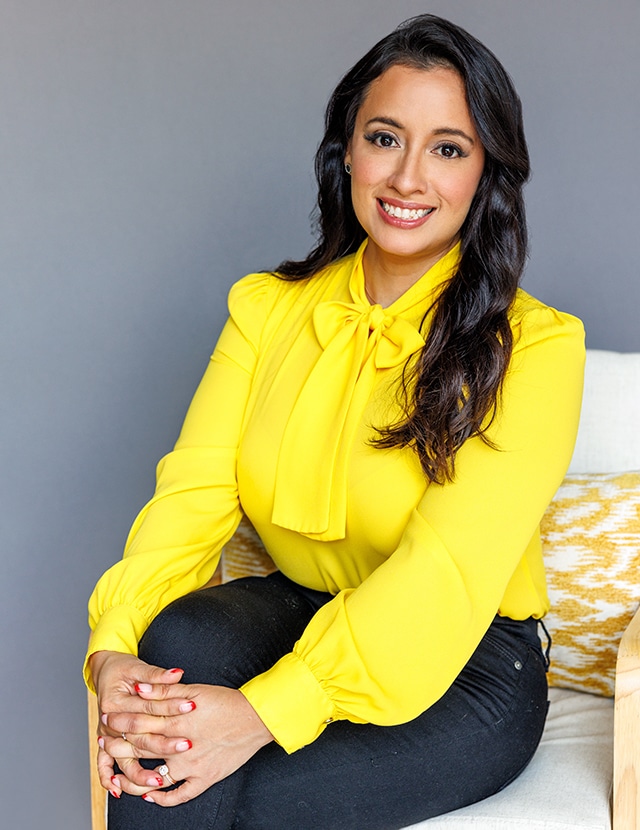 During her time at Career Management Partners, she became more involved in the local Latino community–learning about the gap in Latino leadership and understanding its reverberating impacts on diversity, equity, and inclusion in leadership across every sector. 
"Latinos making up 19 percent of the US population but only 4 percent of executive positions in Fortune 500 companies shows a big gap we need to address," says Piña Frodsham.
That's where the Latino Career Assessment comes in. She created this tool to develop and support Latino talent. There were two reasons, she explains:
"The first is I wanted to create a solution that addressed the gap in Latino leadership by creating a solution for Latinos who want more but are not being chosen for their companies' developmental programs and feel overlooked and sometimes lost. The second reason is I wanted to make it accessible for the everyday Latino professional. I wanted them to say, 'It's only $79. I can invest in myself.'"
Beyond the Latino Career Assessment, Latino professionals can access services like coaching, career training, and Career Management Partners' monthly Adelante career workshops. Piña Frodsham stressed that these services and tools are not just for professionals, they are also for corporate America.
Any organizations striving to hire, train, and develop future Latino leaders can incorporate the Latino Career Assessment into their employee resource groups or wider professional development programs. 

And that's not all: the sky is the limit for the former educator, founder, and author. In 2022, Piña Frodsham took her work and message all the way to the World Economic Forum's annual meeting in Davos, Switzerland. She was chosen by the We Are All Human Foundation as one of six Hispanic delegates on an Equality Lounge panel, where she discussed innovative ideas as a global scale with some of the top leaders in the world.