Isis Ruiz's unconventional thinking and entrepreneurial spirit have shaped her to be a multifaceted marketing leader at one of the top global cruise companies in the world.
As a young woman growing up in New York, Ruiz was always enthralled by the power of words, so much so that at some point she even considered a career as a linguist. Her passion for communication, her resilience, and her "never settle" mentality have served her well, preparing her to lead the powerhouse marketing team at Norwegian Cruise Line (NCL) during one of the most challenging times in the history of the company and cruise industry.
While other companies remained silent during the pandemic, Ruiz empowered her team to tap into consumer sentiment to deliver meaningful marketing campaigns focused on uplifting messages and content that inspired a sense of community, optimism for the future, and confidence that cruising would be back.
Norwegian Cruise Line's entertainment agency partners celebrate Ruiz's efforts. "Throughout the past two years, Isis and the NCL team have leveraged entertainment to spark emotional connections with consumers. As things start to open back up, her team is focused on inspiring optimism through the power of music and travel," says Jeremy Holley, cofounder of FlyteVu.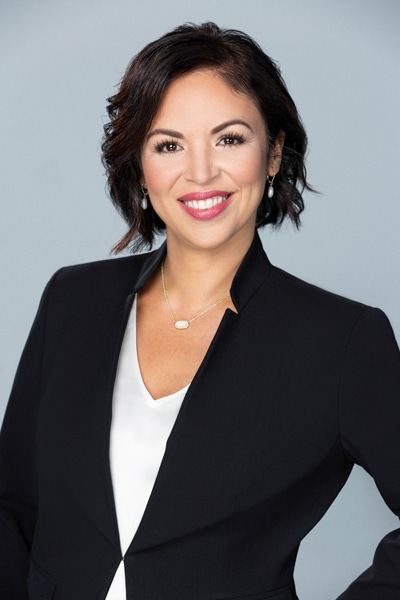 A career track that spanned industries from legal to leisure provided her a foundation that helped her to stand out as a well-rounded candidate for her first marketing role. In search for her next big adventure, and a change of both scenery and profession, Ruiz had made the move to Miami. While she enjoyed the challenges and global experience that came with working with a large legal firm in New York, she quickly learned her passion did not lie there.
"There are things that happen by chance and things that happen by design. Even the things that happen by chance play a role in shaping your life and career," she reflects.
Ruiz gravitated toward communication functions, even in the legal field, so when she landed a travel industry marketing role in Miami, she knew within weeks she had found her calling. Having realized her professional passion, she was fully invested in gaining as much hands-on experience as she could to propel her forward in this newfound career journey. Determined to refine her marketing foundation, albeit five months pregnant with her first child and working full-time, she went back to university to gain the academic principles and theories of the work she was already doing day-to-day.
Now, twenty years and three kids later, Ruiz is a leading marketing executive for one of the world's most recognizable cruise lines: Norwegian Cruise Line, an industry-leading brand visiting three hundred destinations and welcoming more than two million guests per year. As chief marketing officer and senior vice president, Ruiz leads a small but mighty marketing communications team. She also helps drive the messaging behind what will be the company's biggest comeback yet—a resumption of operations after a year-long pause.
Several key stops in the industry prepared Ruiz for the challenge. She started with another cruise line in 2004, where she developed campaigns and implemented strategies for small travel agencies and other corporate partners. As online travel agencies grew in scale and popularity, Ruiz worked behind the scenes to make sure they had the information, tools, and incentives to position and sell cruise products.
Several years later, Ruiz had cultivated an understanding of both consumer behavior and the inner workings of travel agencies—she was ready for another test. She applied for a position with Norwegian and drove across town to her first interview.
NCL started in 1966 and has enjoyed steady growth over the past fifty-five years. Known for achieving many firsts (it was the first cruise company with a private island experience, the first to offer multistory race tracks at sea, and the first to offer branded and Broadway-caliber entertainment productions), the company is one of the top three in its space.
These facts resonated with Ruiz. "We have to be more nimble and quick to pivot given the size of our company," she says. "My inner New Yorker was ready to roll up my sleeves and get to work." And that's exactly what Ruiz has done. She's spent the past eleven years developing top-performing teams, implementing effective marketing strategies, and helping Norwegian meet and exceed its goals.
"There are things that happen by chance and things that happen by design. Even the things that happen by chance play a role in shaping your life and career."
Other leaders in the space have recognized Ruiz's forward-thinking leadership. "Working with Isis, together, we have transformed how we deliver smarter, more agile solutions expected of a modern media partnership," says John Osborn, CEO of OMD. "As someone who never settles, who's always looking to the future and working to optimize our business impact, Isis is an exemplary partner who treats the agency as a true extension of her team."
In 2015, after she implemented new marketing communications strategies, delivered an improved user experience, and launched a new gift card as director of onboard revenue and loyalty marketing, leaders tapped Ruiz to lead the domestic marketing team. A year later, she moved into an international role to export best practices from North America within the company's offices around the globe.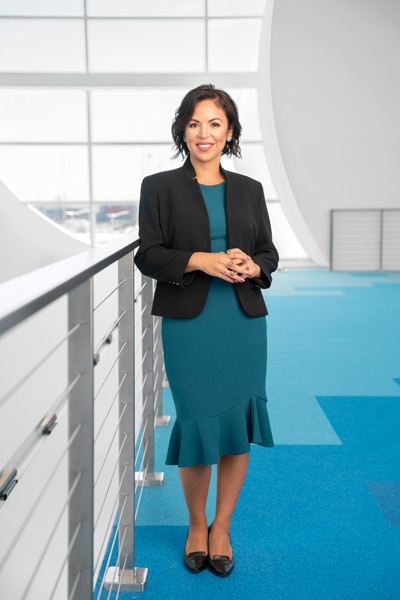 Over the next four years, Ruiz's team at the Miami headquarters expanded, providing more centralized support for NCL's teams around the world and creating a more well-connected global organization. "We've taken down traditional walls so people in our corporate headquarters can tap into expertise we have in other parts of the world," she explains. The marketing executive also developed "centers of excellence" in emerging global markets, including Latin America, Europe, and Australia. The results were dramatic: Norwegian saw 40 percent growth over the following three-year period.
By the end of 2019, Norwegian was "firing on all cylinders" and had just introduced the last of six in its new Breakaway and Breakaway Plus class of ships. In early 2020, Superbowl LIV was coming to Miami, NCL's hometown, and the company had developed some creative ads designed to capitalize on that national attention. Weeks later, COVID-19 gripped the nation and world, and the entire cruise industry ground to a halt.
Although its seventeen ships were anchored in place, Norwegian's marketing teams continued at full sail. Ruiz launched a new series of monthly consumer studies, and the company partnered with Royal Caribbean Group to put together a panel of globally recognized experts in medical practice and research, public health, infectious diseases, biosecurity, hospitality, and maritime operations to help guide science-backed decisions as health and safety (a long-established priority at NCL) took centerstage in all marketing materials.
After the studies revealed a consumer desire for flexibility, Norwegian responded in real time by launching and enhancing its new "Peace of Mind" policy, which allows guests to enjoy flexible booking and generous cancellation policies during a time when there has been so much uncertainty in the travel space.
The pandemic has also changed the way Ruiz and her team interact with their colleagues. "We're collaborating with every single department in a whole new way; we have to understand every detail about their work so we can communicate that information to guests who have questions about resuming travel," the CMO says.
All departments have had to become more self-reliant. When it came time for the company to launch a new marketing campaign, they leaned into their own creative powerhouse to develop the company's first global campaign in-house. While other big brands remained silent on the airwaves, Norwegian embraced the universal sentiment felt around the world at that time as everyone was navigating through the pandemic and launched the Break Free campaign, set to Queen's iconic song "I Want to Break Free," on Black Friday.
As COVID-19 vaccines increase and the global outlook improves, Ruiz says her whole industry is set for a big year. In April, NCL announced its return to service, with the first ships ready to carry guests to new destinations in Europe and the Caribbean beginning summer 2021. Ruiz remains determined to ensure that every guest feels safe and comfortable in this reimagined cruise experience, providing reassurance about the extensive protocols NCL has put in place as well as information about the exceptional experiences they can expect to find at their destination.
This is an incredible moment for the company and industry at large, and Norwegian has something special planned to celebrate. Project Leonardo, a new class of ships first announced in 2017, is getting ready to hit the sea. The first of six ships will set sail in 2022, including modern touches and tech-laden features. They'll set course for new destinations designed to further enhance and elevate the guest experience and brand.
After a year of not sailing, Norwegian Cruise Line is ready to break free.
---
At McCann, we help brands like Norwegian Cruise Line earn a meaningful role in people's lives. As the world's leading ad agency network, we deliver an unmatched combination of award-winning creativity, strategic insight, and innovation globally, regionally, and locally within each of the one hundred-plus countries in which we operate.