Over 115 million Americans tuned into the 57th Super Bowl in February—some to watch football, some to socialize, and many others to critique the ads. Regardless of why they tuned in, all viewers were presented with three ads created by the LERMA/ agency.
The first ad, created for Avocados from Mexico and starring actress Anna Faris, was a humorous musing of what society would be like if the Bible's Eve had taken a bite of an avocado rather than an apple.
More controversially, the two other spots, in partnership with Brand Haven for the Servant Christian Foundation, told the story of Jesus Christ through a modern lens focused on his fight for radical love. These two spots leveraged the "He Gets Us" campaign, which LERMA/ agency Founder and CEO Pedro Lerma says encouraged Super Bowl viewers to be childlike and to love their enemies.
The Dallas-based LERMA/ was the winner of Ad Age's Small Agency of the Year award in 2022 and 2023 and embraces campaigns other agencies might shy away from. Lerma says his agency's mission is to channel creativity for good. "On behalf of our clients, we need to do good by them—we need to work to meet their objectives," he says. "But we also want every encounter that an audience has with our work to, in one way or another, enrich their lives."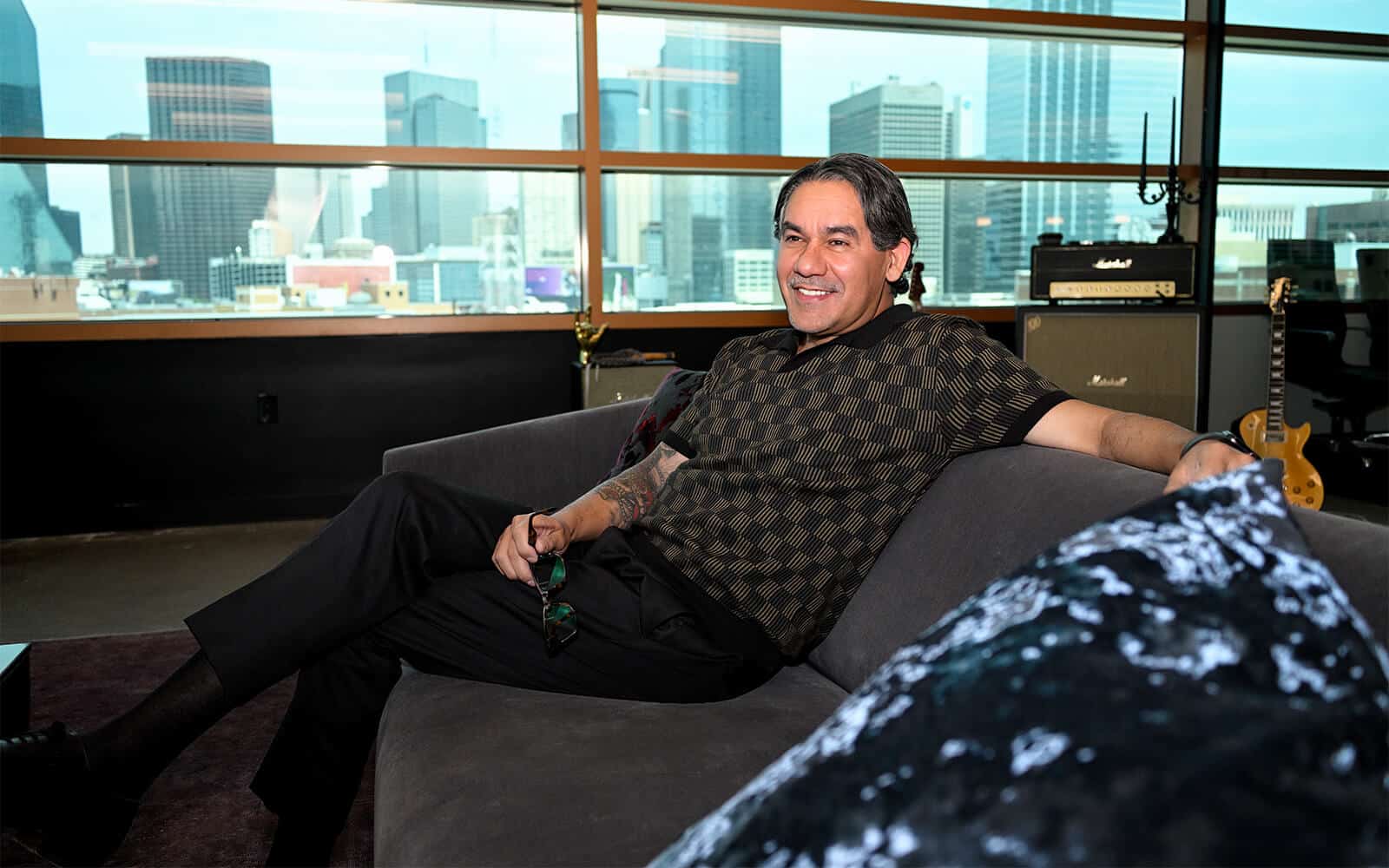 According to Lerma, the "He Gets Us" ads were the most talked about ads in Super Bowl history. Some of that conversation was positive, some of it was negative. "There were people questioning why there would be something spiritual or religious in the Super Bowl, or where the money was coming from, or what the ultimate objective was," Lerma says. "[But] if the campaign persuades someone to reexamine their faith, be more Christlike, be more empathetic to their fellow humans, then we've done our jobs."
The Mexican American Lerma grew up in Dumas and Wichita Falls, Texas, at a time when non-Americans were not readily accepted. Early on he learned to change his name of Pedro to Pete to fit in. It was later at Catholic school, which his stepmother advocated for him to attend, that Lerma met individuals from different walks of life who not only helped shape his aspirations and work ethic but also inspired him to attend college.
While in college, he worked in radio advertising eventually transitioning to his first advertising agency job. Lerma eventually dropped out of college since he was already forging his professional career. And in 1998 he signed on with the Richards Group, the incubator for what is now LERMA/.
While at the Richards Group in 2009, Lerma identified an advertising need that few were satisfying and suggested launching a Hispanic division focusing on this segment. "The Hispanic population in the US had grown," Lerma explains. "Its economic power had grown, and its influence had grown. We had seen a few other Hispanic agencies meet the needs of brands."
With that, Richards/Lerma was born as a subsidiary of the Richards Group. "We established ourselves within the Hispanic marketing landscape and earned our place within that community. That was the first step in us becoming independent," Lerma says. Richards/Lerma served Hispanic advertisers for ten years until 2019, when the Richards Group spun Richards/Lerma off into the independent agency LERMA/.
Initially serving solely Hispanic clients, LERMA/ has transitioned into a multicultural agency and today works as lead agency across a wide variety of audience segments. This evolution began with its client Metro PCS, a wireless carrier ahead of the curve when catering to a multicultural segment.
"Metro PCS saw what a lot of clients are seeing today," Lerma says. "The country is becoming more and more multicultural. It made sense to allow us to take the lead on shaping the communication from the brand to all its audiences."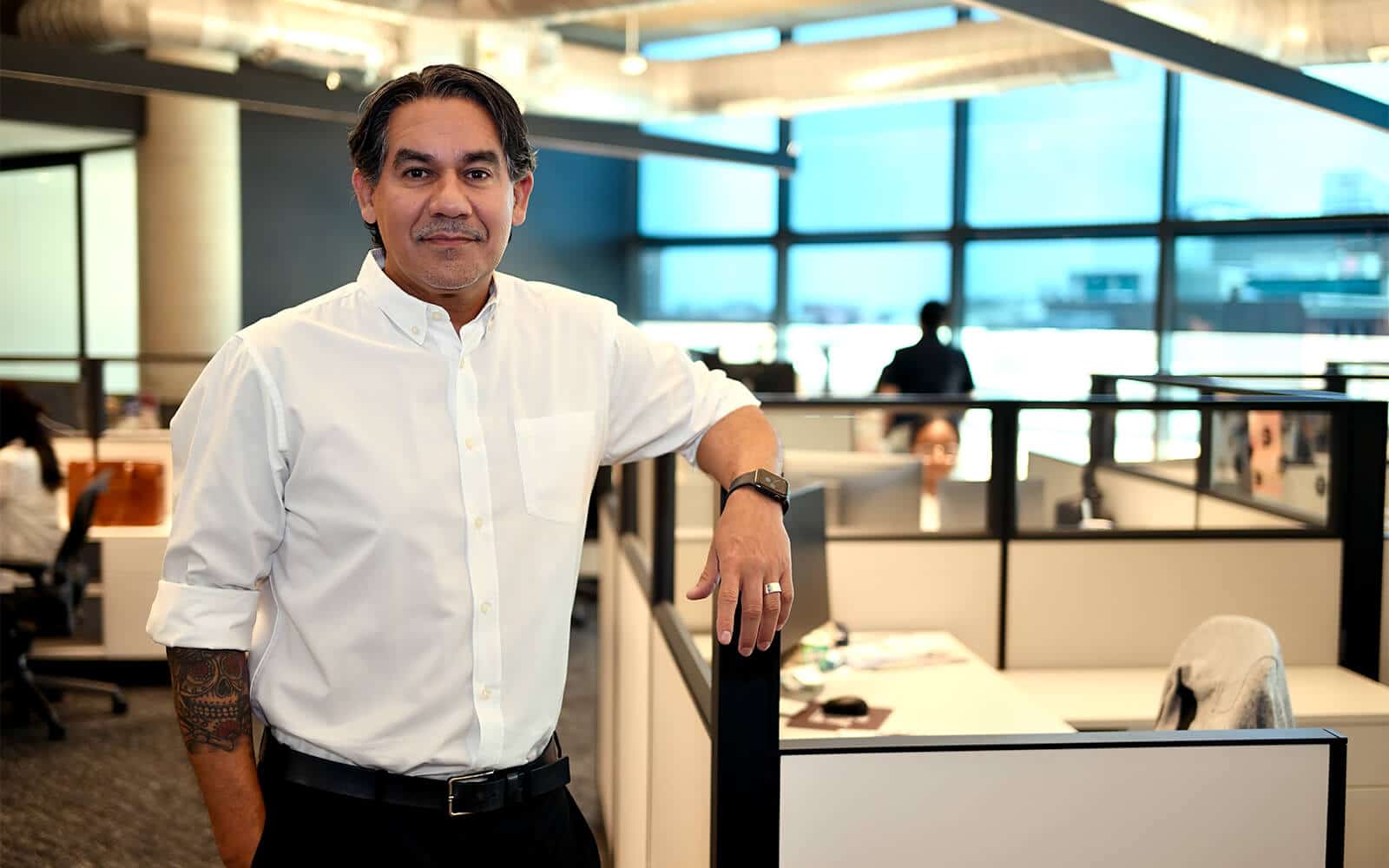 Lerma says he walks a fine line, as his agency must evolve while retaining its multicultural roots. This was never more apparent than in 2020—"the summer of George Floyd," as Lerma refers to it during his interview—when brands publicly pledged to be more committed to their multicultural constituencies. "For me that cemented this idea that with society being more and more multicultural, we have unique positioning, capability, and sensibility to lead brands into the future," the CEO says.
As agencies move into that future, they must embrace diversity. "We were deliberately diverse from the very beginning. While other agencies were reengineering themselves into being more multiculturally attuned [post-2020], we've been that way from the beginning and have worked hard to maintain that foundation," he says.
To accomplish its mission—channeling creativity for good—the agency must be human-centered. "You can succeed in a way that doesn't create a lot of winners and losers," he says. "We can, and do, find ways to create win-win situations."
Although the successful entrepreneur and creative was once a college dropout, Lerma tells young leaders to be lifelong students. And he practices what he preaches, as he recently returned to college to complete his bachelor's degree and fulfill a lifelong dream.