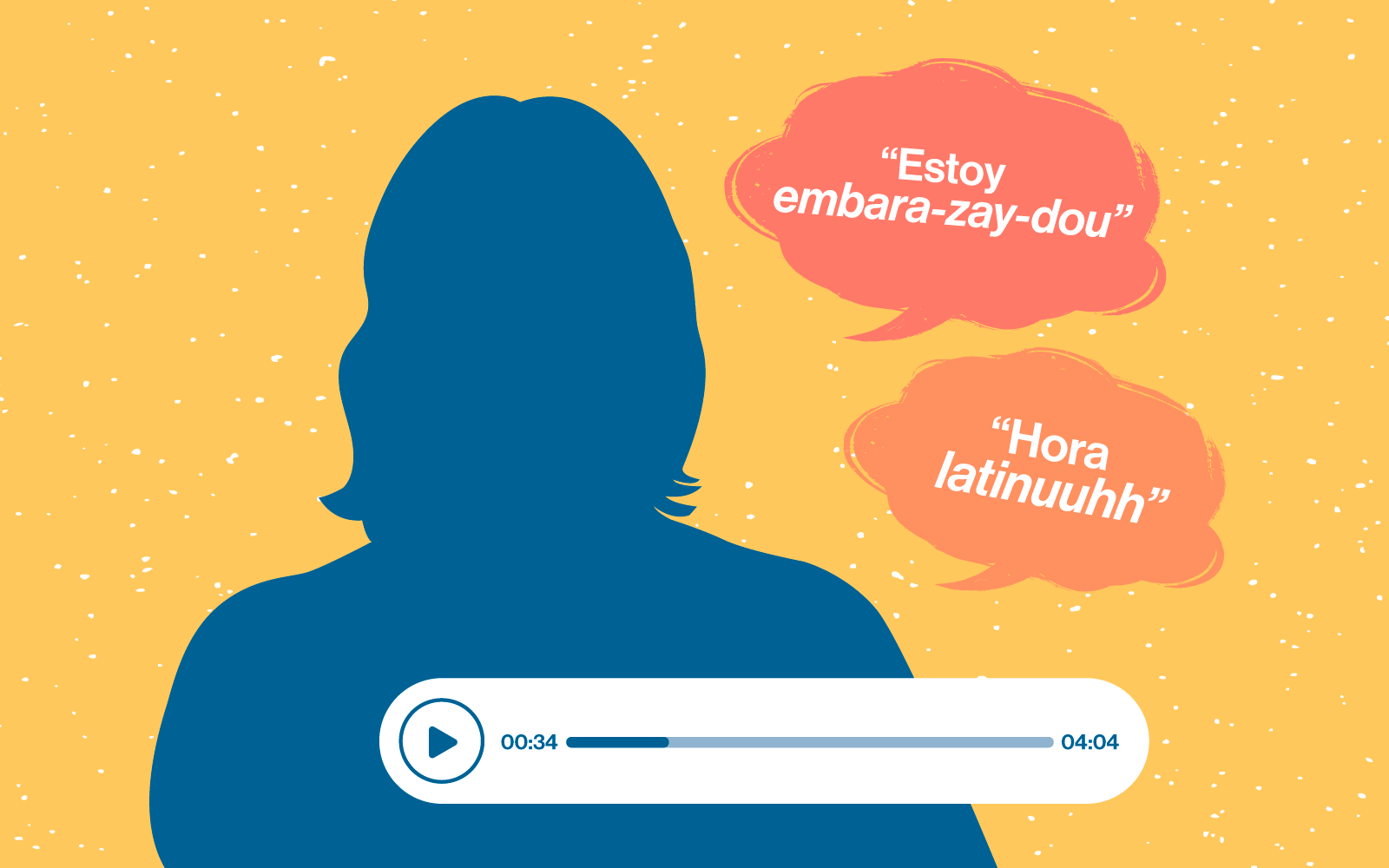 If you are among my loyal readers in this space, you might have noticed that every time a new Hisplaining column goes up, the Hispanic Executive website gives you the option to listen to the article instead of reading it. This is possible thanks to an increasingly popular technology known as text-to-speech (TTS), which basically reads text aloud by taking words on a computer—or any other digital device—and turning them into audio.
This technology is advantageous because it helps make your content available to more people and can be more appealing to folks who like to listen to an article—or a book—while they multitask. And TTS has come a long way since its inception: today, it allows users to change the reading speed or choose different types of voices. But it is far from perfect, especially it's forced to "speech transcribe" the bilingual diatribes of yours truly.
WARNING: Before you keep reading (or listening) to this, please note that more than Hisplaining, this column will be a bit more of a complaining. Still, keep in mind it was conceived to be handled with a serious dose of humor.
Hisplaining AI Fails
To prepare for this column, I went back to some of my previous Hisplaining columns and used the audio widget to listen to my text instead of reading it. And, oh boy! The lady robot who "reads" them aloud is . . . hilarious to say the least. Not only does she butcher the pronunciation of many Spanish words but at times she actually mispronounces them in the exact ways that I'm poking fun at.
Take my Hisplaining column from May 20, in which Ms. Robot keeps saying ano when she's supposed to say "año." This is because she is not bilingual, and apparently not acquainted with the letter eñe. And that, my friends, is a major fail, especially when the column in question attempted to Hisplain the importance of using the letter eñe to avoid saying "anus" when you mean to say "year."
I also found it very amusing to hear Ms. Robot say things like hora latinuuhh or embara-zay-dou—and as I type these very words, I'm looking forward to hearing, not reading, them when this is published.
Other fun pronunciation fails can be found in this column about gender, where Ms. Robot fails to pronounce very important words like sopes (she says something that sounds like "soaps"), silla / sillón, and tableta ("table-tah").
And remember that piece about the boom of Hispanic-themed beverages? Well, I legit spat my coffee when I heard her say WHORE-CHATA.
Robots Need to Be Bilingual Too
Yes, I'm aware that text-to-speech technology has come a long way, but robots need to get their act together and be properly trained in several languages to experience the fun of being multilingual. I don't even care if they speak with an accent (like some people I know, ahem). But it would be great if they could at least tell the difference between añoand ano. That would not only make them smarter but also less prone to embarrassment (not embarazados) for saying the wrong things all the time.
I envision a world in which artificial intelligence will be smart enough to speech-transcribe several languages across one piece of literature—or at least be able to pronounce my name as Laura (the Spanish-language way it was intended) and not Lah-Rah, Law-rah, or Lora as some Starbucks baristas would have you believe.
Still, pronunciation—and translation—fails will never not be funny to me, like that time Google Translate translated "paper jam" as "mermelada de papel" or when it ended up inviting people to a cl*toris festival after botching the Spanish translation of the word grelo (a type of broccoli).
OK, folks, it looks like I'm done complaining—at least for now. Stay tuned for next month's column when I will attempt to explain Día de Muertos (or as some people dare call it, Mexican Halloween). Hopefully by then Ms. Robot will have had some time to polish her Spanish and help this columnist Hisplain things like calaveritas, catrinas, andcempasúchitl.
---
Stay tuned for Laura Martinez's next Hisplaining column, which will tackle other key biz terms and jargon and help leaders everywhere smoothly navigate the multicultural business world. In the meantime, send us tips and ideas for other terms and jargon that you'd like to see us feature. And remember: don't panic . . . it's just his-PANIC!