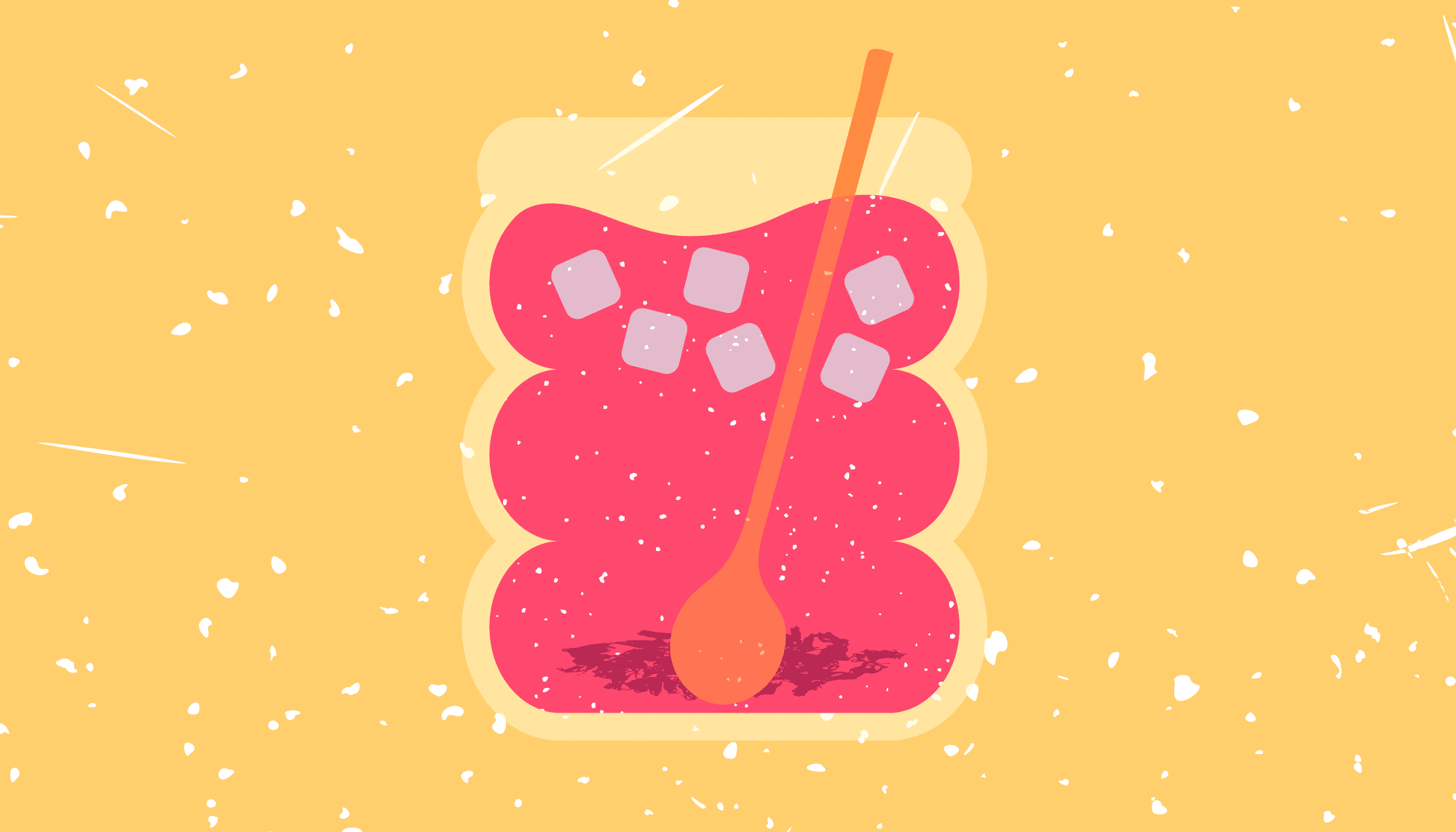 Summer is finally here, and this, my friends, means shorts, swimsuits, asados, and chanclas aplenty. But if marketers have their way, we will also be refreshing ourselves with some of their new, delicious "Latin-themed" beverages.
Here's the thing: as the Latino population in the US continues to grow, the food landscape—including the beverages aisle—changes alongside it. And that aisle looks a lot different from when I first moved here, when good ol' Coke and Pepsi ran the show.
Nowadays, and for reasons I have yet to understand, we are seeing an explosion of Horchata-based products, including horchata drink mix packets that you can carry in your purse, Horchata Azul pressed juice, horchata-flavored iced tea, and—of course—a Starbucks Horchata Frappuccino. Somehow, horchata has become the new pumpkin spice (or rather, the Latin cousin of pumpkin spice), and—as one would expect—has been enthusiastically embraced by the hipster crowd.
And it's not just horchata. Today, you can get canned, ready-to-drink mojitos; colorful margarita popsicles; and even bottled Mexican Mudslides (something Mexicans have never even heard of). Heck, there is even a rum and horchata combo called—what else?—Rumchata!
All of these foods and beverages are part of the latest wave of "cool" Latin-themed products that marketers hope will help their brands shine again. But nothing is more intriguing to me than the latest arrival: Minute Maid's Aguas Frescas, a sad take on the flavored fruit beverages I grew up drinking in Mexico City.
So, for the purpose of this column (and because there seems to be a lot of confusion around this topic), I decided to zero in on and Hisplain aguas frescas for the uninitiated.
WARNING: Before you keep reading and/or prepare to throw a mojito popsicle at this writer, please remember this column was conceived to be handled with a serious dose of humor.
What Are "Aguas Frescas" Anyway?
The words aguas frescas can be literally translated as fresh waters (or cool waters), but a better, fancier description would be something like "Mexican-flavored water coolers."
Aguas frescas are basically water-based, nonalcoholic beverages made from sugar and one or more fruits, flowers, or seeds. They are ubiquitous throughout Mexico, and more often than not are made with water that is . . . not the cleanest on the planet.
Still, they're delish, and if you ask any Mexican for his or her favorite agua fresca, you'll likely hear the words jamaica, chía, piña, tamarindo, and yes, horchata.
But that is not what Coca-Cola would have you believe. In June, the Atlanta-based giant expanded its Minute Maid brand with its own take on aguas frescas, a product it described as a "Latin-inspired, noncarbonated juice beverage line [that] offers a twist on juice with a unique, bold taste."
OK, I'm not entirely sure what "Latin-inspired" means, but I do know that Minute Maid's hibiscus agua fresca promises to be "flourishingly floral," while the mango one will "make your tongue tango with mango flavor."
The last time I had an agua fresca, my tongue certainly didn't tango with the mango flavor—but I digress. The point is that if you drink one of these things, Coca-Cola promises you'll be joining a "fiesta fresca" (whatever that means).
To give you an idea of how passionate some folks are about the real aguas frescas, I asked my Twitter followers to help me Hisplain them, and some of their responses were pure gold. My favorite and—so far—the most accurate, is this:
"Like Minute Maid, but homemade with real fruit, sugar (a lot),
and faucet water as the secret flavor ingredient."
Yeah, OK, unlike Coca-Cola's, our aguas frescas might not always be as pristine as you'd hope—but I haven't met anyone who has died after drinking a glass or two. I drank so much of them growing up that I might have developed some kind of street food immunity.
The Takeaway
If you're ever in Mexico or a US city where they take their aguas frescas seriously, give them a try. You might not be joining a "fiesta fresca" and your tongue might not tango with flavor, but I promise you will fall in love with them.
And while this is not really the point of this month's column, let's get one thing straight. "Horchata" is pronounced or-chaa-tah, not whore-chatta, like some people would have you believe. So save yourself the embarrassment and ditch that "h" sound—which in Spanish is always silent, unless it is next to the letter c.
You are welcome.
---
Stay tuned for Laura Martinez's next Hisplaining column, which will tackle other key biz terms and jargon and help leaders everywhere smoothly navigate the multicultural business world. In the meantime, send us tips and ideas for other terms and jargon that you'd like to see us feature. And remember: don't panic . . . it's just his-PANIC!