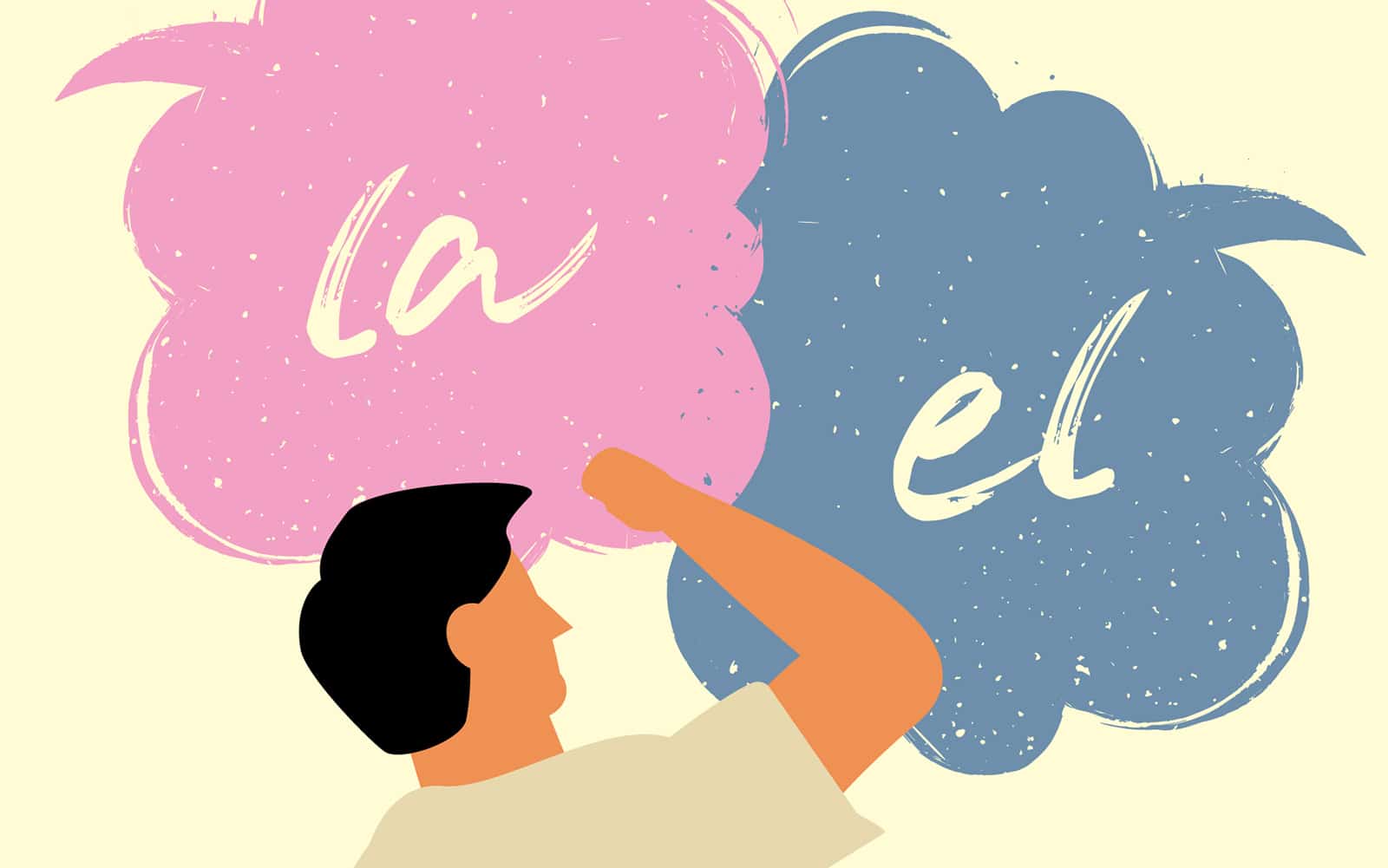 June is here, and with it, we not only welcome the summer in the Northern Hemisphere but also embark upon Pride Month, a month-long festivity filled with rainbows, pride parties, and parades to celebrate the impact the LGBTQ+ community has had all over the world. Pride Month is also a great opportunity to tackle the problematic question of gender in the Spanish language—the one that is pretty much behind the whole Latine/Latinx debate.
But before we dive into the innards of gender in Latin languages, I'd like to tell you a little story about how I first confronted Anglos' confusion with Spanish, my native tongue.
It Happened in Tepoztlán
Several moons ago, I was dating an Australian man, and he was visiting Mexico for the first time. As we finished dinner at this small, wonderful restaurant in Tepoztlán, he excused himself to go to the WC (water closet). Several long minutes passed, so I began to fear a case of Montezuma's Revenge or something (I made him eat several chorizo sopes). But then he came back to our table looking terribly confused.
Turns out he hadn't even made it to the WC, because the bathrooms in question had two identifiers for men and women—one beautiful, hand-painted ceramic figurine of the sun and another of the moon.
"I didn't know which one to go to," he told me.
"WHAT? Why? It's so easy!" I thought. "Man equals sun, woman equals moon."
Of course, in my Mexican, Latin, Spanish brain, el sol (the sun) is clearly masculine while la luna (the moon) is feminine. But this only confused him more. "We don't really have genders for planets—or for pretty much anything else," he informed me.
It was only then that I understood why he had such a hard time wrapping his head around the gender-of-nouns concept—and why the poor man was not yet able to relieve himself.
Everything Is Gendered—but Not Always How You'd Expect
One of the first simple rules you need to know about the Spanish language is that everything is either female or male. This, of course, means that the language is charged with gendered power—but the distribution of power doesn't always make sense.
A chair is always feminine (la silla), while a couch is masculine (el sillón). The TV, however, can be both—la televisión or el televisor—depending on which Spanish-speaking country you live in (or the mood you're in, really). Your phone is always masculine (el teléfono), but your tablet is not (la tableta).
I'm sure by now you are wondering how on Earth you are supposed to know if something is "male" or "female." Well, grammar experts will tell you masculine nouns are those words ending in "o" (e.g., teléfono, baño, plato, and niño) while the feminine ones end in "a" (e.g., tableta, niña, luna, and lavadora).
Easy, right? Well, not quite. As you might have already guessed, there are tons of exceptions to this rule, and that is why you drink el tequila, which is masculine despite ending in an "a," and waive your mano (hand), which is a feminine noun despite ending with an "o."
I get it. It's just one of those quirky little things about the Spanish language, but it's confusing and can be soooo complicated and annoying (so much so, in fact, that I made a meme about it).
People Terms Are Fluid
Nouns in Spanish can be classified as masculine or feminine, but when it comes to people, everything is much more fluid. Luckily, we don't live in the time of our abuelas, when we were pretty much stuck with las niñas and los niños. As we see transgender and nonbinary people gain visibility in the media—and among the general public—it is great to have options.
And even if you hate (or fail to understand) why some Latinos/Latinas prefer the term "Latinx" or "Latine," use them if that is their preference. Respect your friends' and acquaintances' sexual and gender preferences—even if that means having to tweak a centuries-old language.
But there's one thing you should always remember: in Spanish, the sun is a boy and the moon is a girl.
---
Stay tuned for Laura Martinez's next Hisplaining column, which will tackle other key biz terms and jargon and help leaders everywhere smoothly navigate the multicultural business world. In the meantime, send us tips and ideas for other terms and jargon that you'd like to see us feature. And remember: don't panic . . . it's just his-PANIC!