Growing up, my career plan was to become president of the United States. My parents encouraged such bold life planning and dreamt alongside me about how I could help our community, especially undocumented immigrants like them. There was no position of power too big for their daughter. In their eyes, and that of most immigrant parents, their children can do anything they set their minds to, including becoming the first Latina president of the United States.
As you explore our latest magazine issue, you will come across many leaders who pursued their specific career paths because they too wanted to improve the world around them. In doing so, they paved new roads and became the first in their families to achieve the unimaginable.
Fellow Ecuadorian Carlos E. Calderon became the first Latino CFO of Ariel Investments, which also happens to be the first African American-owned asset manager in the country. Boricua Rosevelie Márquez Morales not only became the first Afro-Latina law partner at Hogan Lovells, but also did so before the unheard-of age of thirty-five.
And, of course, our esteemed cover star Kamala Harris became the first woman and woman of color to serve as vice president of the United States.
Our Leading Latinas issue is an annual celebration not just of how far we've come but also of how we have done it. Each of our featured executives has dared to be first and, in doing so, have achieved extraordinary feats. Adela Cepeda, Paulita Pike, and Emma Rodriguez-Ayala, for example, share how Latinas are mentoring one another in the world of mutual funds investments. Monica Manotas praises her mother for encouraging her to venture beyond the borders of her native Colombia, and that led to her work saving countless lives thanks to her work on a COVID-19 vaccine at Thermo Fisher Scientific.
While I may not have followed my childhood dream of becoming president—though I might reconsider if the White House were to give me a call and Hispanic Executive were to offer me a four-year sabbatical—I am moved at my good fortune. I have the distinct honor and challenge of penning my first editor's letter and my first cover story with the vice president and our 2023 Leading Latinas as the subject.
In our cover story, I take you behind the scenes of our team's whirlwind day with the vice president and her many Latino staffers aboard Air Force Two. I opine on her interview with our Publisher Pedro A. Guerrero for The New Majority podcast, and I share some personal reflections on what her ascent meant to me and, perhaps, to many Latinas.
When you read that story, I ask you for two things:
First, remember that Hispanic Executive remains a nonpartisan publication while I, unfortunately, remain human. Whatever your politics, I hope you can extend some grace to this new editor when her own politics are too transparent. As the daughter of formerly undocumented immigrants, I grieve our nations' long and storied mistreatment of immigrants and will continue to hold elected officials accountable through my mighty Latina vote.
But as multicultural American myself, I also know that the only way to build political bridges is to create tension through the pull and stretch of our hearts and minds. In my view, Vice President Harris is a worthy emblem of our multicultural American Dream, and her strength of character and courage has brought us closer to a future where a Latina (or Hispanic, Latino, Latinx, Latine, etc.) president is possible. And you now know how I feel about that possibility.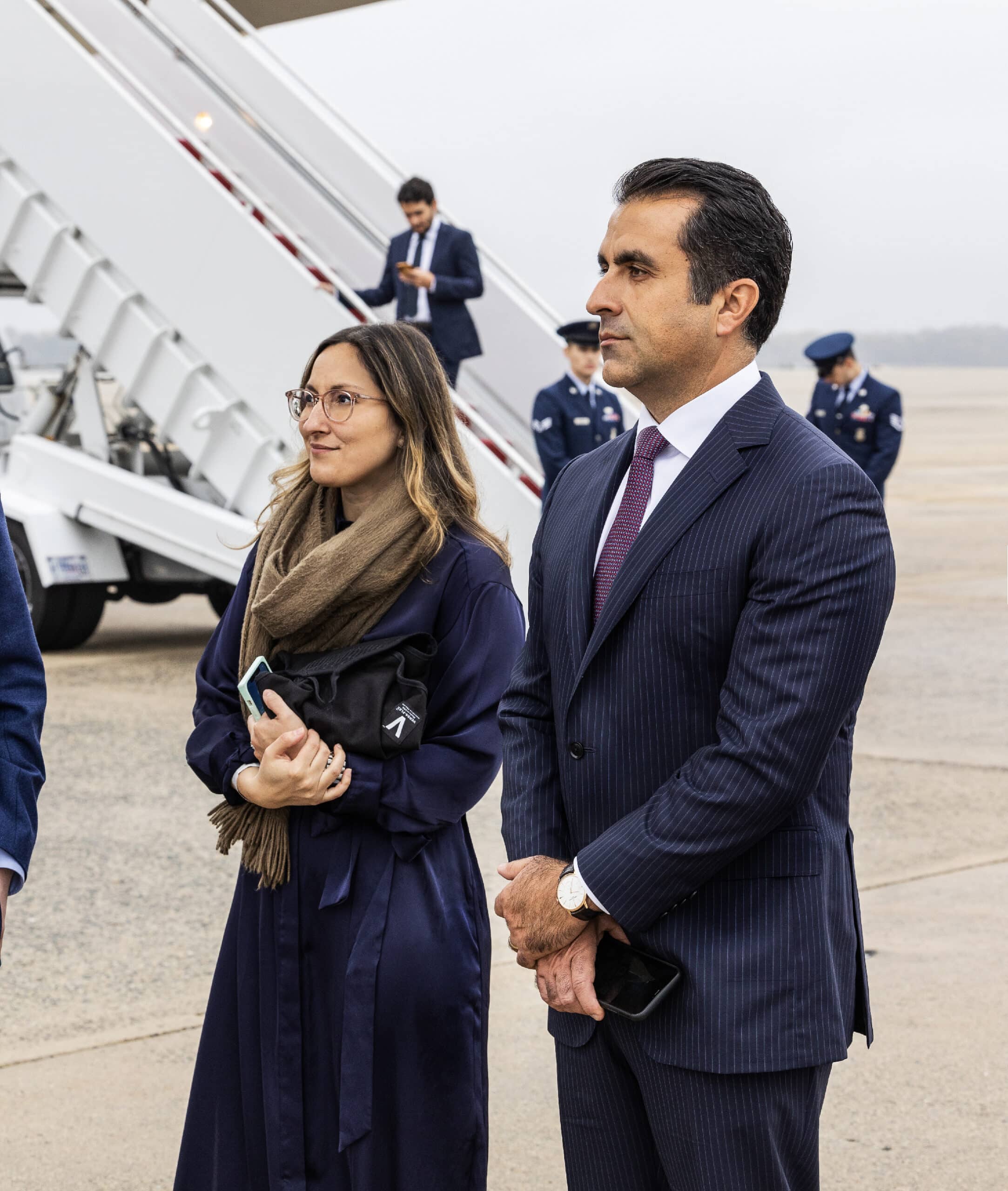 Second, I ask you to join me and Hispanic Executive in taking a seat at one of the most powerful tables in the world. That you see yourself inching closer and closer to living in a society where you hold proportionate power. Our mission is, after all, to amplify the voices of Latino leadership in America and what better place to do so than the executive branch.
To our 2023 Leading Latinas in particular, I hope that the vice president's renown and long list of 'firsts' will elevate and inspire you. And that you remember her words in moments of doubt: "You are never alone when you walk in that room. You carry the voices of so many people who are proud of you, who have struggled and dreamed of the fact that you would be in that room."
---