Ask the average consumer to list companies using technology to drive their business, and they're likely to rattle off names like Google, Amazon, Microsoft, and Meta. But one other company belongs on that list: Yum! Brands.
The world's largest restaurant company—which operates brands that include KFC, Taco Bell, Pizza Hut, and the Habit Burger Grill—is leveraging distinctive technologies to improve employee and customer experiences alike, and Brianna Hinojosa-Smith, chief legal officer of digital and technology is charged with protecting the ideas that are powering the company's digital transformation.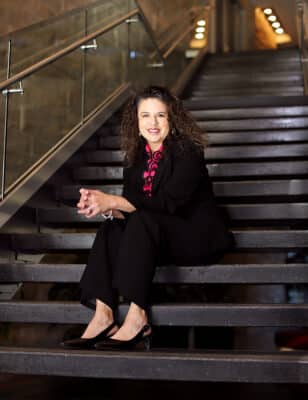 Hinojosa-Smith started out as an electrical engineer, went to law school, and launched her legal career as an associate at Dallas firms before going in-house at major telecommunications and tech companies like Uniden, Nortel, and Blackberry.
She was supporting the intricate technologies inside HoloLens augmented reality headsets, XBOX consoles, Surface Pro laptops, and other Microsoft products as an IP attorney when the Yum! Brands opportunity hit her radar.
The veteran leader almost dismissed the idea of making a transition but was intrigued by the opportunity to embark on a career within a digital and technology (D&T) "start-up" at a big company. Yum! Brands was focusing on technology and specifically, building and developing it internally for its full portfolio.
"I had spent twenty years in tech, but had no experience in the restaurant industry," Hinojosa-Smith says. "But I recognized I had the chance to leverage my expertise as part of their digital and technology transformation and thus, do things that potentially had never been done before."
She joined the organization at the height of COVID-19, which forced Yum! to temporarily close the dining rooms of its physical company-owned locations. Like many other brands, Yum! pivoted to meet customer needs online and curbside. Hinojosa-Smith and her D&T colleagues had to move quickly.
In close collaboration with teams across the system, they introduced contactless carry-out and delivery, joined a global innovation platform, acquired an AI business, bought a marketing technology company, and doubled down on data-driven e-commerce. By the end of 2020, digital sales had soared nearly 50 percent to $17 billion—an all-time high.
Yum! now has an innovation team that tests emerging technologies from smart automation to computer vision for order fulfillment. Each day, employees across the company's 53,000-plus restaurants process tens of millions of transactions. A dedicated digital and technology team helps make it all happen whether those orders come in at the counter, via kiosk, from the drive-through, online, or somewhere in between. The key is to unlock distinctive technologies that can be scaled at restaurants across all of its restaurant brands.
Hinojosa-Smith plays a major role in creating a center of excellence for protecting the intellectual property behind these advancements by filing patents, but she's not doing it alone. She credits forward-thinking corporate leadership; collaboration with tech and legal colleagues across the brands; and a strong, diverse D&T team with making it all happen.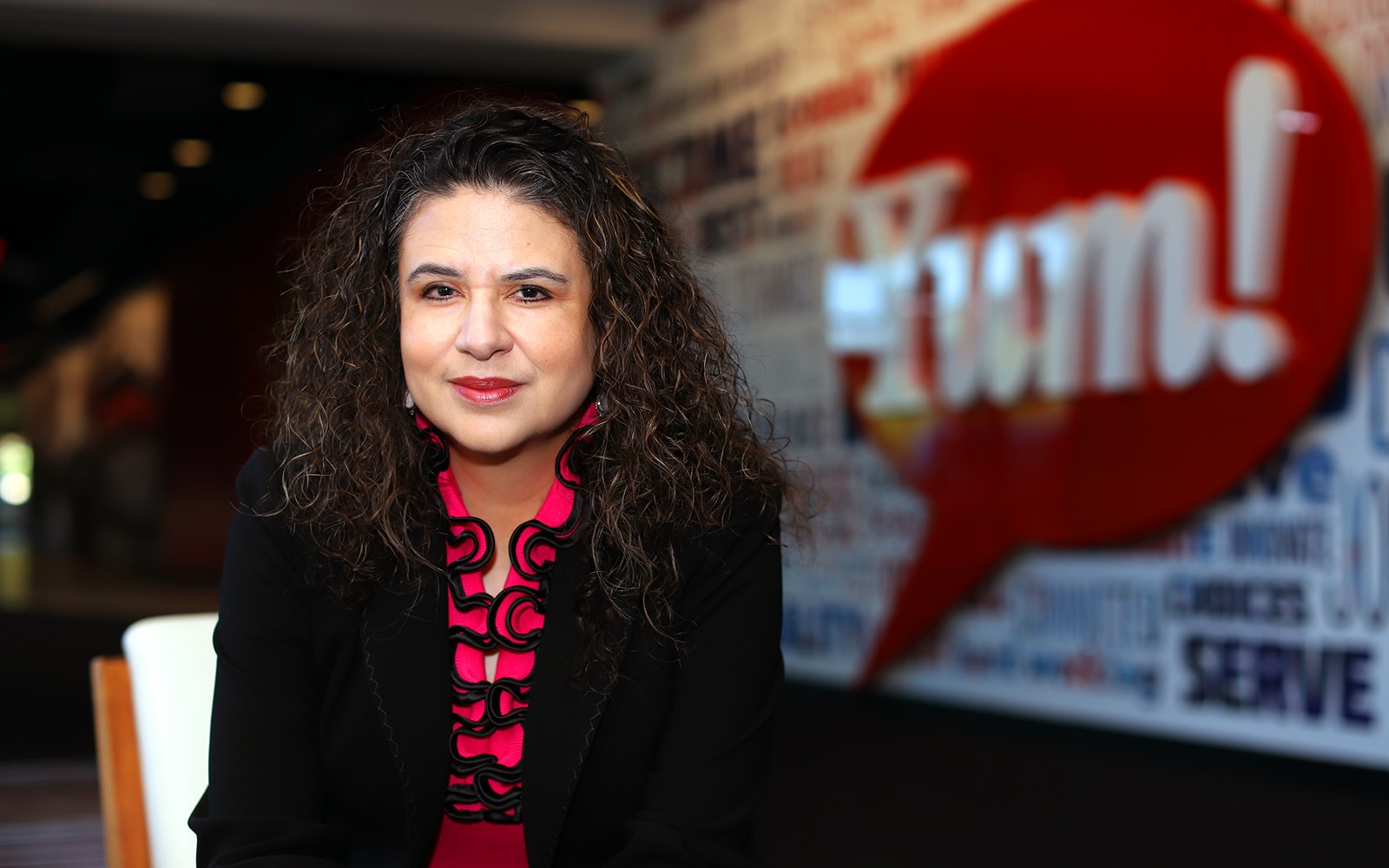 "We are making every effort to be purposeful and intentional about unlocking opportunities for people of different backgrounds, genders, ethnicities, races, and any other characteristics that make them who they are and making sure this continues to be integrated into our culture," she says.
The approach reflects Yum!'s company-wide commitment to elevate diversity, equity, and inclusion (DEI) principles. The company operates with more than 1,500 franchisees in over 155 countries. "Diversity is our organization," Hinojosa-Smith says. Yum! is aiming to achieve global gender parity by 2030 while increasing the number of underrepresented people it employs.
Since Hinojosa-Smith knows firsthand that women are underrepresented in technology fields, she and her colleagues are working to hire and retain female engineers. This led to the creation of Women in Technology (WIT), an employee resource group designed to provide women opportunities in mentoring, career development, and community engagement.
Yum! is also partnering with other organizations to launch an apprenticeship pilot that will bring in technology talent from underrepresented groups.
Hinojosa-Smith and her legal group work with their partners to ensure they, too, are moving the needle. "We ask outside law firms to be purposeful and intentional about providing opportunities for the diverse attorneys in their firms," she says.
These efforts keep Yum! relevant in the global marketplace and help the digital and tech team attract high-performing employees that will drive its critical digital transformation forward. And the strategies are working. One of the brands that didn't have a website when Hinojosa-Smith started in 2020, saw digital sales rise by 70 percent in 2021. The digital sales total for the entire company topped $22 billion.
Each of Yum! Brands' four divisions continue to open new restaurants. The company is growing thanks to two very special secret ingredients: a sophisticated digital and technology plan and an investment in diverse, world-class talent.