For as long as he can remember, Gustavo Suarez has felt a need to create. In fact, he built his first business when he was just a child.
"I saw candies at a wholesale grocery store and said to myself, 'I know my friends at school like candy and that they don't have access to it because it's a Catholic school,'" he recalls. "Back in those days, things were quite strict. So next I said to myself, 'If I get caught, it's going to be a problem. But am I willing to take the risk?'"
The young Suarez never wanted to break the law, but he was prepared to break the rules. So he bought the candy, recruited his parents as investors, and quickly started to make a profit. When that venture ended, he launched another. And another.
By the time Suarez was seventeen, he knew more about entrepreneurism than most of his peers. He decided to move to the US to see exactly how far he could go.
He started small: his family acquired a small dollar store in Houston, Texas, that he began operating a few weeks after his arrival in the United States. Then, when he was in his early twenties, Suarez acquired an auto accessories store using his parents' funds.
It failed.
"I basically burned all the cash," Suarez says. "It was a failure in that sense, but a success in the sense that I was able to understand a lot of business practices. I finally understood what sales is really about: as a business owner, you don't go into it wanting to be a great salesperson. You sell because you're in survival, because you need to make payroll and buy groceries."
The experience also showed Suarez exactly how little support is available to small business owners in the US. CPAs, he explains, are focused on compliance. They can review financial statements, file tax returns, and conduct audits, but they do not typically advise small business owners on the day-to-day financial realities of their operation.
Even MBA programs don't provide that sort of guidance—they teach you how to manage people and identify your target market, Suarez says, but not how to run a micro small business on a daily basis.
"Understanding where the money goes, where the wealth is, where your liabilities are—that's really basic stuff, but I understood that that basic stuff is actually what most businesses in America need," Suarez explains.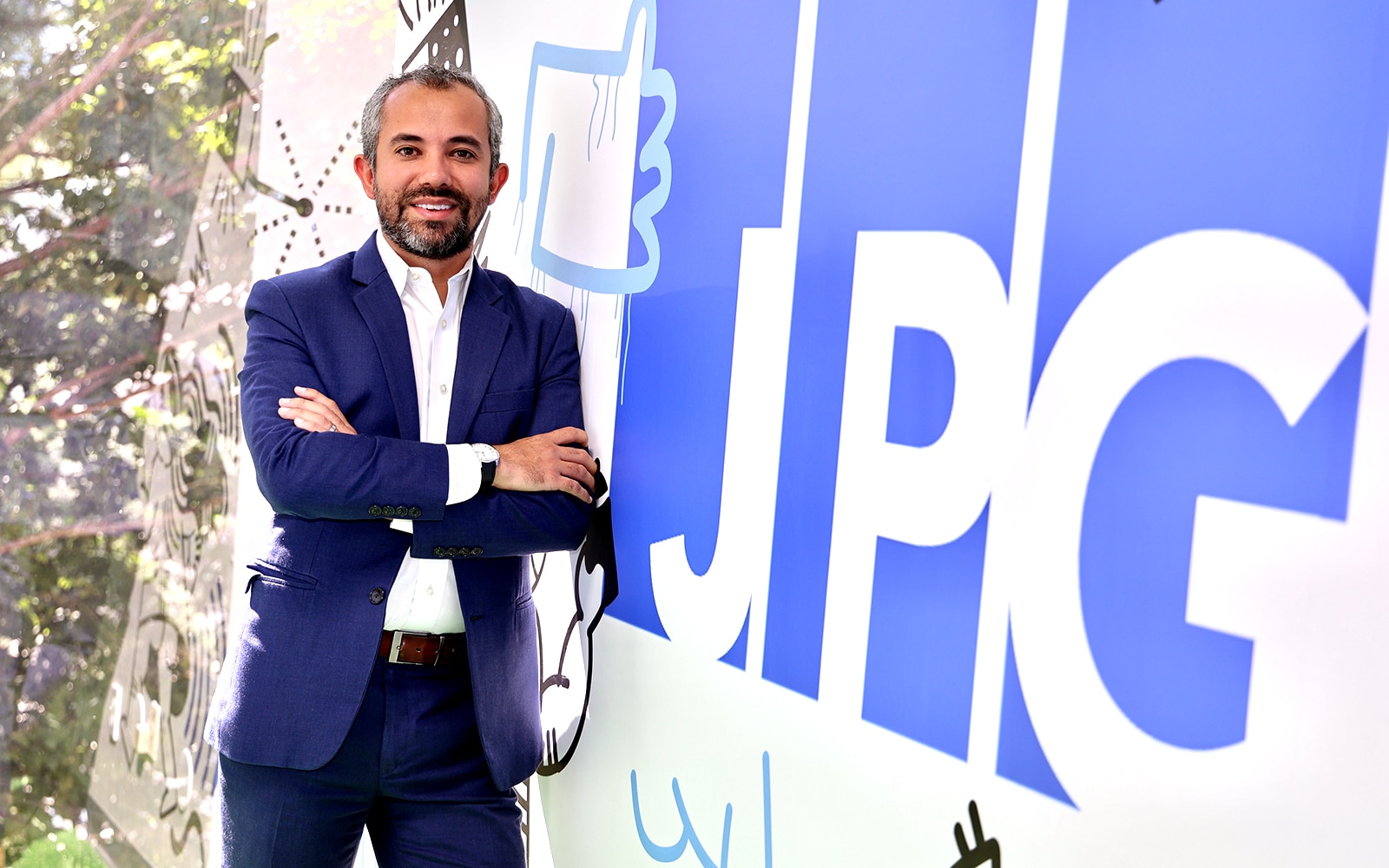 Inspired by his experience, Suarez founded a company called JPG. It provides affordable tax, advisory, and accounting services to entrepreneurs and small business owners but focuses on explaining the numbers in a way that is simple, easy to understand, and most importantly, easy to act on.
But in 2022, Suarez was inspired to take things a step further. "I had been welcomed into the Latino Business Action Network by several entrepreneurs who were, in many ways, more mature than me. And that's a great sign, to be in that kind of room," he notes. "They all wanted to help me. But it was more than that. It was a sense of 'We need you. We need more Latinos, and we need you to create and to elevate our community.'
"After I was brought into that room," Suarez continues, "I found out that payroll was needed, but that payroll was something no one wanted to bet on because the competitors have $700 million to $1 billion budgets. But if someone were to create a product, why not me? That's what I was told, at a dinner in New York. 'Why not you?' And that's how Trez was born."
Trez—which launched in fall 2022—is the first Latino payroll platform created specifically for the approximately five million Hispanic-owned businesses currently in operation in the US.
For example, the Trez app regularly asks users questions like "Are you preparing for your kids' education? Did you know there are government grants that will help your children afford college? Did you know that if you save ten dollars from every paycheck throughout the year, you'll have one month of rent saved?"
According to Suarez, that means that every aspect of the app is "intentionally designed and created to show cultural acclimation and cultural relevance for the first time in the national payroll industry. To tell Latinos, 'We care for you. We understand that you're not seen in a lot of spaces, but here, you matter.'"
"Adding those little messages as a reflection and a reminder will tell users that we are concerned about what they're concerned about on a daily basis," Suarez says. "The way we're going to compete against the hundreds of millions of dollars in budgets that our competitors have is via a product that is intentionally designed to care for Latinos and to unlock our cultural relevance."
While the app is still in the initial stage, Trez already has about one hundred users, primarily in the construction, transportation, and service-based industries. The vast majority are Latino-owned companies, but not all. Some merely employ a high percentage of Latinos, Suarez says.
"If you're in construction, or transportation logistics, or facility maintenance, or food and accommodation, you will have a strong Latino presence in your workforce," he explains. "Latinos today have influence in feeding America, building America, and keeping America clean, but those workers don't have a payroll product that communicates to them. We're part of that movement."
Trez will continue to be enhanced and updated throughout the next few months, but Suarez's efforts thus far have already earned him a spot on HITEC's 2023 list of the one hundred most influential Latinos in technology.
"I never planned to be part of the technology space. I actually saw it as something that wasn't for me," Suarez reflects. "But there are more than sixty million Latinos in the US, and Latino-owned businesses are growing faster than any other segment. We have prepared our business to serve the audience of the future."