Julian Santos has worked a lot of long days in his life. As a young adult in Brazil, he attended two technical schools at once. During the day, he went to an agricultural school. After wrapping up, he would rush home, shower, and then jump on a bus to go to chemistry school in the next town over. His day, which had started at 7:00 a.m., would end as he rode the bus home at 11:00 p.m.
"I've always had a passion to learn the most that I can from anything in life," he says.
And that was just the start. Armed with two technical degrees, he went on to college for agricultural engineering. His parents made it clear to him growing up that if he wanted to be successful, he needed to work hard for it. "Education was a big piece of that," he says.
Santos's disposition to soak up knowledge has extended well beyond his school days. He started his career in operations as a delivery driver for a major grocery store chain in the United States. As he worked his way up in the company, from driver to distribution center manager and "operator of the year," Santos was always asking questions about each division and process.
"I knew that learning it all would pay dividends in the end," he says.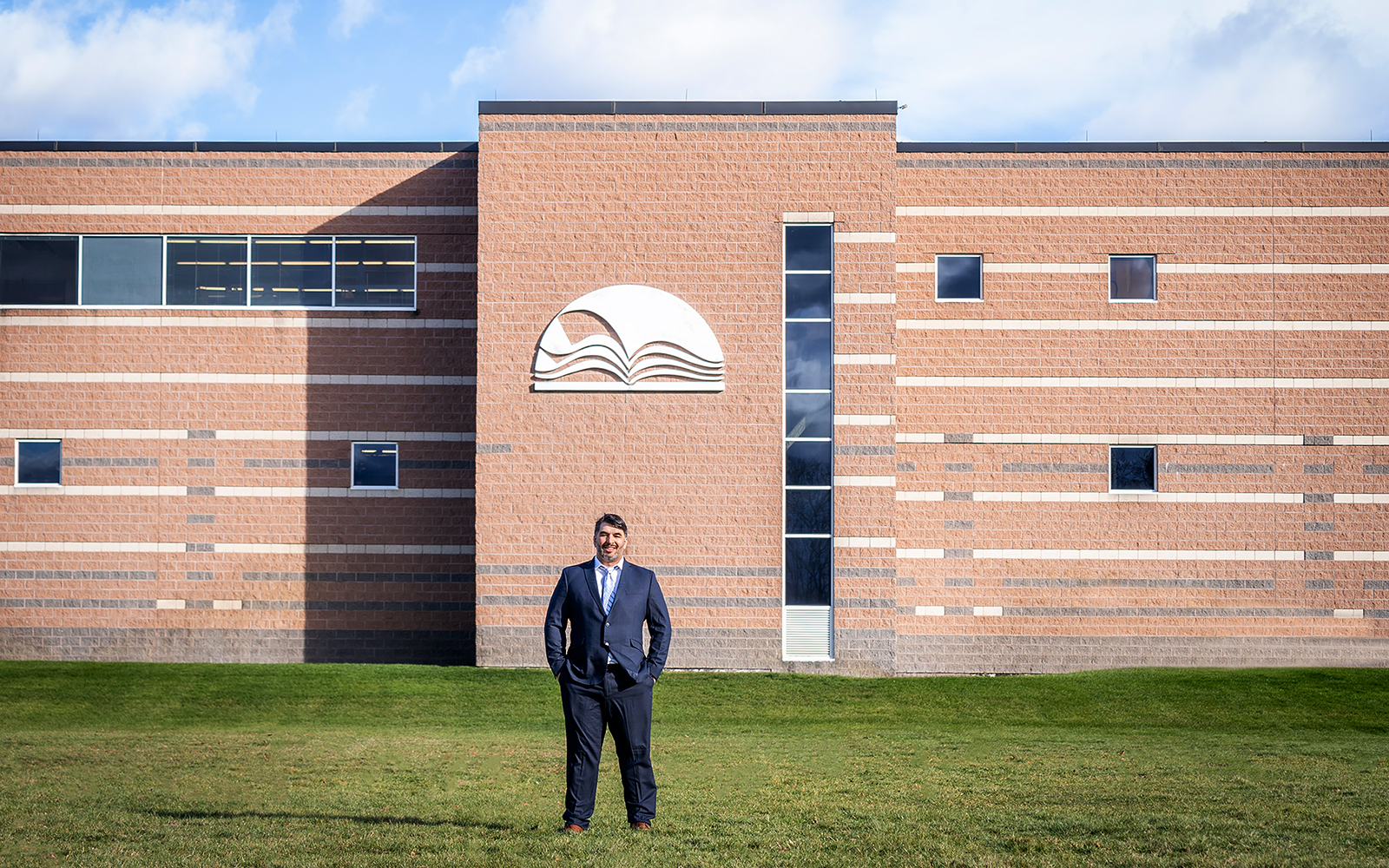 He has certainly received those dividends and is now the vice president of operations at Christianbook, an online retailer for Christian bibles, books, gifts, and more. He was excited by the opportunity to move to a direct-to-consumer environment and join a forty-four-year-old company that has been voted a Massachusetts Top Places to Work for eleven years and counting.
"I felt I was coming to a great place," he says. "And that hopefully I could help it do even better."
Along with his day-to-day tasks of managing shipments and overseeing the customer service team, Santos always works to make things more efficient.
"We are looking at, 'How do we reduce delivery times? How do we streamline processes? And how do we think outside the box to find solutions that are vital to the operation?'" he says.
He does this not only for the sake of the business but also for the sake of his team. Along with several new projects and initiatives, he is now looking for ways to make their jobs less physically demanding. That includes installing a height-adjustable receiving line, as well as looking at how to optimize item slotting across the distribution center.
"I want to find that perfect zone for associates who are traveling back and forth and up and down," he says.
The physical and mental state of the team has always been a priority for Santos. He makes sure they know their ideas are valued, and he is not afraid to become the student again, learning from his employees. Growing up in Brazil, he says he realized at a young age the importance of operating collectively and getting the team headed toward the same goals. "I learned that collaboration takes things further," he says.
It's just one of many lessons he has taken from his heritage. Brazilian culture has also inspired him to challenge himself to always be better. "Some people say to dress for the job you want, not the job you have," he says. "My philosophy has been to prepare yourself for the job you want, not the one you have."
There was even a time during Santos's twenty-plus-year career in operations that the job he considered becoming was an FBI special agent. He was looking at different career paths and, on a bit of a whim, he used the knowledge he had picked up in technical school to take the test and was then admitted. It was an exciting opportunity that he ended up turning down when he learned he would have to give up his dual citizenship.
"I came from a country that I love, and I landed in a country I love," he says. "So, it felt like it was not the right thing to do because I wouldn't want to give up either country."
And so, the would-be Special Agent Santos returned to a field he has thrived in, where he continues to honor his roots by promoting collaboration and being one step ahead. Santos says it's all more than worked out.
"I'm really happy being at Christianbook," he says. "We are one boat, one team together!"