Anytime I can share space with another Puertoriqueña artist, I feel transported back to the island that is my first home and one of my biggest sources of inspiration. At the Whitney Museum of American Art's 2022-2023 exhibition no existe un mundo poshuracán: Puerto Rican Art in the Wake of Hurricane Maria, twenty artists from Puerto Rico showcased their creations—including the one and only Awilda Sterling Duprey and yours truly.
Sterling Duprey is one of those artists who does not necessarily refuse categorization. She simply doesn't pay them mind, so her practice has the space to evolve organically. Her work defies all artistic conventions but, if one had to, one could describe her as a painter and dance performer who combines Afro-Caribbean dance, jazz, and modern experimental movement.
Our interview illuminates the peace and practice of an artist free from the pressures of "making it" and, for me, charts the course for what an artistic life well lived might look like.
Can you share a reflection of this moment of your life as an artist?
I have had so many changes due to life circumstances. Maybe I haven't been consistent in one line, as we are supposed to be the artists. I have been consistent in conceptualization but also risky in production.
But we have to deconstruct, in order to survive. We cannot continue to follow the linear pattern of the West.
[Art does not happen] at the time one wants. Whatever catches my attention in the moment, that's what I'm going to work with! I'm always studying the new paradigms because I'm curious and was trained like that.
What told you that this is going to be your life and career? Movement, critical discourse, etc. I don't want to define it but how would you describe what led you to do what you do today?
What I always mention is the environment where I grew up. In 1947, there were many changes in world politics and many wars and [through] let's say 1963, when I began to study at the University of Puerto Rico, life was one of continuous changes and uncertainty because powers were dividing.
The US was aware of the importance that Puerto Rico had on the map and then, [wanted] to accelerate its own interests. There was [also] talk of industrialization in Puerto Rico. I listened a lot to what was said. I asked [questions]. Some things were answered, others not, but there were always many important issues [happening], including nationalism.
I formed from, if you want to synthesize it, observing and acting. Observe, save, and act, which is exactly what I do now as an already formed artist.
When did you realize that your manifestations and work as an artist were being captured and establishing a conversation with the public?
I was always exploring. Even though I have studied techniques, [exploring] is my way of communicating with the public. The techniques I put into function. It is something that occurs almost simultaneously, and I do not have to think about it.
Your format as such is dance, correct?
And painting. That is why I always have to emphasize that, in my process, what leads me to performance art is having first trained as a visual artist, and within visual art, in abstract expressionism.
Would you like to expand a bit on your visual exploration?
Color has always been what caught my attention the most. I never had a good grasp on figurative painting or traditional drawing. I remember that I always had to let go of something. When I was little, I was always moving, too. They told me, "Baby, be still." I was [always] trying to embrace space, even when I didn't know it existed. When I get lost in the visual arts, the artist that strikes me the most is Franz Kline and the period of his painting in black and white. He always worked listening to music.
I started imitating him. I used my strokes to see how far the stroke could take me. I was realizing that my body was following the stroke. I had to separate myself quite a bit to look at it because, up close, it was impossible to capture it. My practice as a visual artist was giving me [a sort of fullness] to inform me of the three-dimensional space [so I could] organize the dimension of the tones and colors among themselves, and how they were weighed. The painting itself told me, "Leave me, ya!"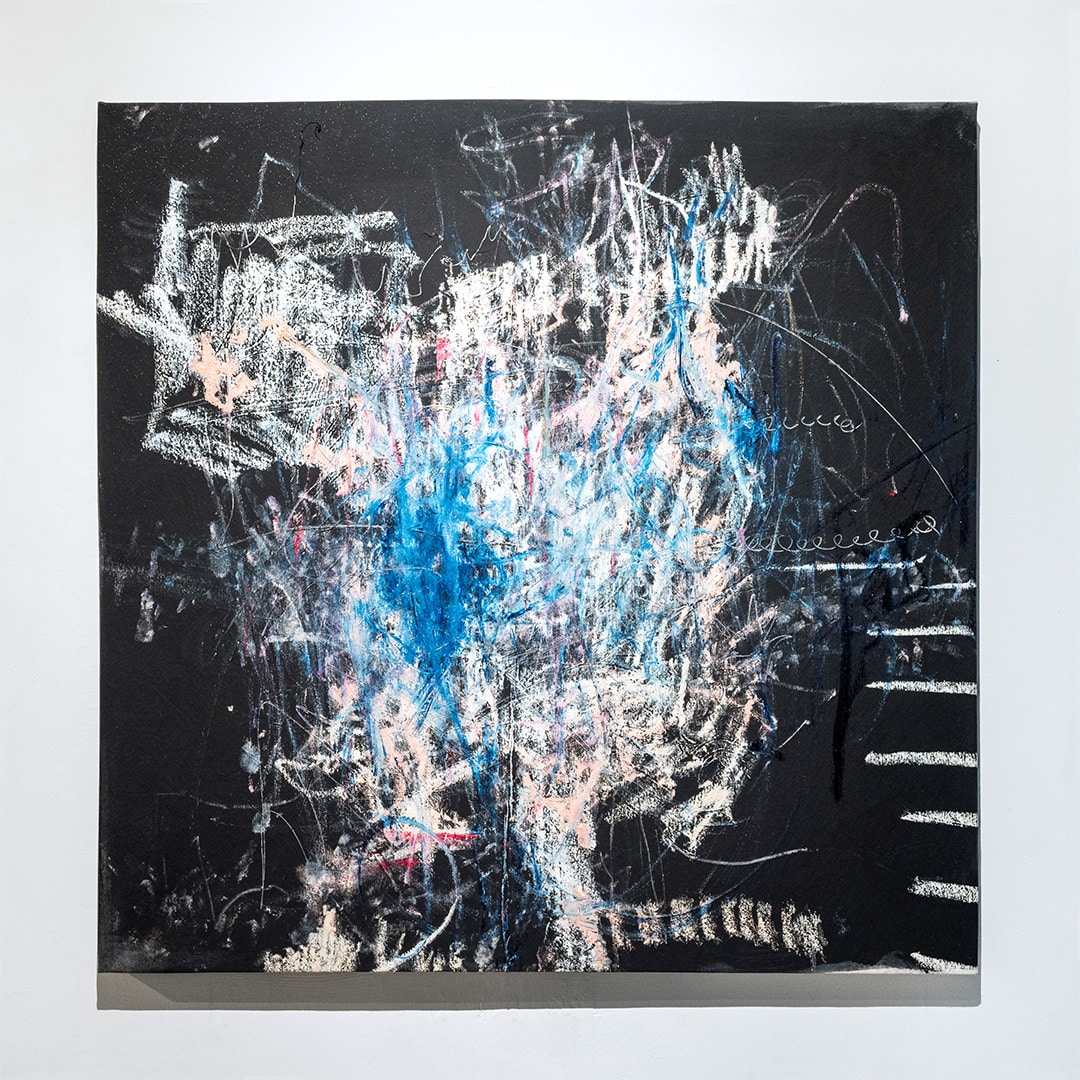 I [then] began to work on the experimental when I arrived in New York to do my master's degree at the Pratt Institute to work on the body as an aesthetic element in dance. I took an experimental dance elective with Tricia Brown, who was one of [the style's pioneers], and I was [also] living with Pepón Osorio. We had a group of party-loving friends and also started working fully with Marian Soto, who was exploring deconstruction of the times of the guaguanco and salsa toward a broader space of improvisation.
That relationship led us to make presentations for friends and was a space for exploration that was forming me. I began to understand that the body also occupies a space when it is painting, and that body has dimension. My body was the mobile element in a three-dimensional space.
During these times of exploration, what moments impacted the direction of your artistic career?
In the '80s I created Pieza de Balcón (Balcony Piece), a piece with autobiographical content. In the mornings, in my house in Santurce, Villa Palmeras in Puerto Rico, I would sit on the balcony to drink coffee, rocking in an armchair. As I sat on that little wooden balcony, I reflected on what I was doing. I was moving, and I was thinking about my circumstances and drinking coffee. [I thought] about when I learned to dance to different rhythms [with my father].
The rocking in an armchair while I sang a segment of a bolero, having some clotheslines to put clothes to dry, using the clotheslines to move from one environment to another. I [also] invited my dad to sing a bolero he loved, and the movements were like that, circular, going from one emotional moment to another. My work has a lot to do with instinct. That's why I like to fill it with a lot of information because it is in instinctive moments that I find materials to select.
Let's talk about "Lacks Criticality," one of the works you have presented at the Whitney Museum of American Art. How did it come about?
The title was suggested to me because I do not affiliate with titles so as not to limit the work.
Reflections on my work always suggested that my work lacked criticality. I asked what that means, and the reply was that the work is not understood or that it lacks arguments to express itself. So that led me to the title for my piece. It was also an opportunity to provoke because I don't want impositions! You have to respect our respectful glances. They inscribe a paradigm to everything, but some work escapes the paradigm.
---
This interview has been edited for length and clarity.