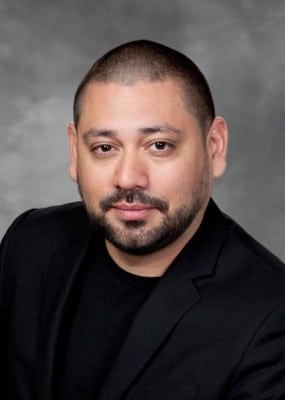 Working with celebrities like Eva Longoria, Lil Wayne, Jennifer Lopez, and Eminem, Javier Farfan's job can be glamorous. However, as PepsiCo Inc.'s senior director of cultural branding, what brings Farfan the most joy is also the thing that proves to be the most challenging: readjusting outdated frameworks and marketing formulas to successfully reach the ever-evolving and increasingly multicultural citizens of America.
"One of my biggest challenges and greatest passions is ensuring that we don't marginalize multiculturalism," Farfan says. "As the country becomes more complex, the way we reach people has to become more complex." In the industry, Farfan was known for being on the special task force responsible for the successful transformation of MTV Latino into MTV Tr3s. Now, with less than two years with PepsiCo, the director has already made significant strides, dreaming up initiatives that hit the spot with the diverse Latino demographic. Farfan breaks down some of his most successful projects for HE.

Challenging Monolithic Constructions
When he first joined PepsiCo, Farfan knew he had to get everyone on board with the idea that mass marketing to "the Latino population" was a thing of the past. There should be no monolithic Latino marketing strategy because that assumes that the US Latino population is one homogenous unit—and that's obviously not the case. "I really stressed how important it was that we understand our consumers and not assume that we already knew them," Farfan says. "Our success would depend on our ability to change how we see our consumers and in figuring out how they interact with our products. Coming from Microsoft and MTV was like coming from a different world and I was able to bring what I learned to create cross functionality that allows us to reach a broader audience."

Reaching Second-Generation Consumers
Farfan knows that the success of many businesses hinges on their ability to reach young consumers, PepsiCo's target market which he describes as the "new mainstream:" second- generation Latinos who have ties to their culture and roots, while also sharing many commonalities with the general market. Recent endeavors to reach the new mainstream have included a claymation video that operated as a tie-in to the Robert Rodriguez-directed hit movie Machete and sponsorships of South by Southwest (SXSW) events, which is a wildly popular digital conference and music festival held each year in Austin, Texas.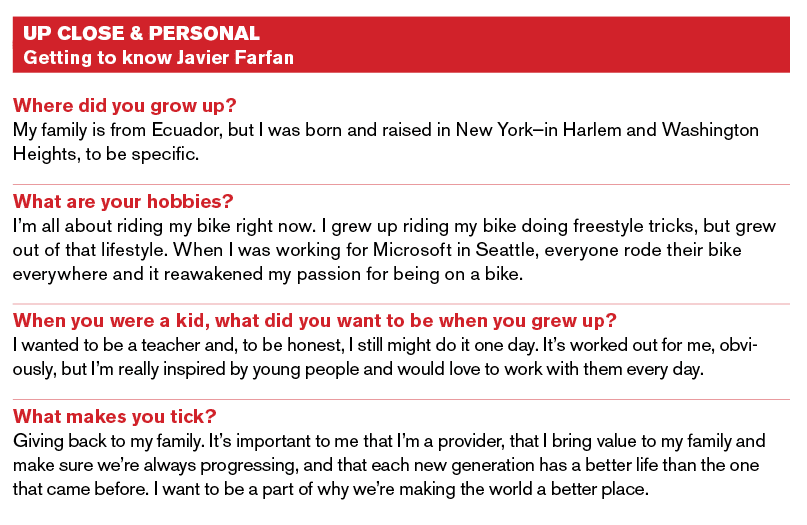 Video Campaign
Farfan's Yo Sumo (Spanish for "I Count") campaign enlisted the help of Eva Longoria to encourage Latinos to participate in the 2010 census and share their personal experiences, dreams, and the ways they help their communities through videos. The seven most outstanding stories were formed into a documentary directed and produced by Longoria. "This initiative turned out to be very inspiring. There were local screenings of the documentary and it provided a snapshot of how diverse the Latino population is and all the ways it gives back to this country. It tied back to the Pepsi brand because it was fresh, it was youthful, and it shed light on the new mainstream," Farfan says.
Food and Family
When Sierra Mist Natural hit the market, Farfan and his team were struggling to figure out how to market the drink when it occurred to them that food has always played an important part in Latino culture—it's the centerpiece of every family get-together. So, Pepsi reached out to Food Network personality and celebrity chef Aarón Sánchez, who starred in a video series sharing Latin-inspired recipes and tips for new ways to celebrate family get-togethers. "This initiative was really representative of what we're trying to do," Farfan says. "We want to bridge the old with the new. We want to send the message that we understand that Latinos today are starting their own traditions while honoring the traditions of their family and of their culture."