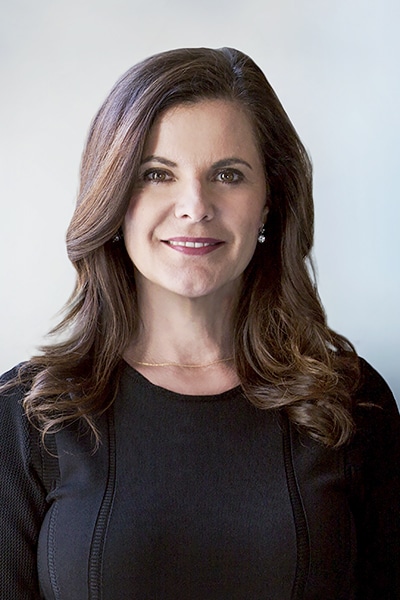 It's been said, "Father knows best." But mothers also have amazing intuition, and abuelitas can be prescient. Despite the economic challenges her family faced, Patty Arvielo, president and cofounder of New American Funding, knew she was destined for leadership, inspired her grandmother Margarita and encouraged by her husband, Rick.
"I was the first grandchild and was seen as a leader, especially by my nana,"Arvielo says. "She could see that I had leadership qualities. She once told me, 'You're going to buy me a house!'"
Little did she know how prophetic those words would be and that one day Arvielo would cofound a mortgage company focused on lending to traditionally underserved communities.
"We have 165 branches nationwide, funding approximately $1 billion in home loans monthly," she says. "We're the largest in Latino lending by a large percentage. Our demographic keeps growing and will continue to grow."
The daughter of an American father from Iowa and a Mexican mother from Mazatlán, Mexico, Arvielo admits that she rarely felt the bicultural conflict some Latinos experience.
"My father's family never took an interest in us, so I was raised to identify with my Mexican side," she says. "There's a difference between being born in a Latin country versus being raised Latino, like I was. Our culture runs deep. It's huge, and that's why we're a force to be reckoned with."
The oldest of three children born to Jim and Carmen Golay, Arvielo spent her formative years with her parents and younger brother and sister in South Gate, California. She remembers early experiences with discrimination, particularly when the family tried to rent an apartment and the landlord refused because he considered her parents a mixed-race couple. Her mother eventually won him over, and he relented.
"We became his favorite tenants because we were responsible and kept the place clean," Arvielo says.
Her father was a metal scrapper, and her mother worked as a maid and eventually opened a cleaning business. The family would move to La Mirada, California, when her parents bought their first house.
"My mom and a lady from Chile started the business, and even though my mom would sometimes clean my friends' houses, I felt proud because she owned her own company," Arvielo says.
At age twelve, she started working to help support the family. At age sixteen, she found a better-paying job that would set her on a professional path, though it was not the one she had intended.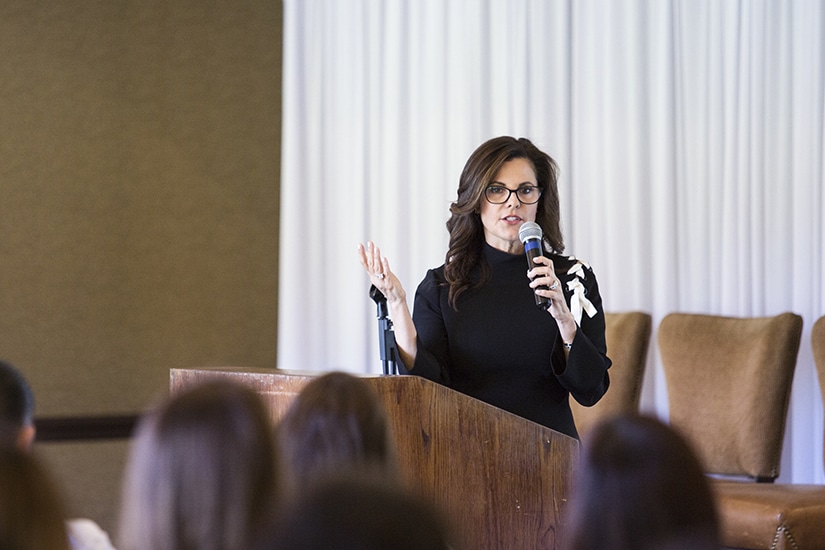 "I thought I would be a dental hygienist because all the women in the dentist's office were hygienists, so that's what I was looking to do; I saw a working woman and thought I could do that."
She found work producing credit reports for TransUnion. From this experience, she moved on to Countrywide Home Mortgage, where she trained to become an entry-level loan set-up officer. Within eighteen months, she was promoted to branch manager and later to assistant vice president, where she served for eight years. She refers to this experience as her "college equivalency."
After several years, she met her husband, Rick, and they launched New American Funding together.
Raised to give back to her community, Arvielo found that she could do that by making homeownership a reality for many Latinos who might otherwise not make the attempt. While some say Latinos don't avail themselves to banking services, Arvielo sees three barriers for them: a lack of Latinos in banking who model for others, access to capital, and knowledge.
"We lack professionals that mirror our community," she says. "It's so important to build companies that are diverse and inclusive. That's a secret sauce at New American Funding. Anyone can build a diverse workforce with inclusive leaders at the top. I can build a large, diverse sales force because I'm Latina. I understand what they need."