https://hispanicexecutive.com/nextgen-collective-latinxs-in-the-time-of-covid-19/
"What is our breaking point?" my spouse and I often ask ourselves. When one of our parents, siblings, or we ourselves contract a severe case of COVID-19? When we're not able to visit and care for the parent who lives in Mexico, or the grandfather who lives in Ecuador? When one of us loses our job? When our kids' daycare closes once again due to smoke-filled air? When—on the days the daycare is even open—the kids spend more time outside than they safely should, given the air quality indexes? To us, all of these scenarios seem like plausible tipping points. Even worse, what if several of them should overlap?
Whether real or imagined, COVID-induced stress shows up in our family's day-to-day routine. We worry more and sleep less. We're sometimes impatient with those we love most. Screens take up more space and attention than they should in our home. When we go on our respective kidcare "shifts," we can't put out of mind what should be but isn't happening in terms of our work. Phone pings distract us from focusing our attention to our children, and frustration builds up because it seems that the harder we pedal, the farther behind we get.
Our kids are frustrated too, and caring for them is harder. We see and hear about COVID-19 devastating immigrant families and want to help, but don't know how. Uncertainty over the future adds to our stress as the months go by with no clear end in sight.
How Can We Cope at Home?
For us, the answer was to create a pod with another family. This family cared for our four-year-old the day we had to take our one-year-old daughter to a hospital due to an injury, and they had food for us when we returned. We stay connected with our extended family through daily FaceTiming during kidcare—a win-win.
It's not always easy, but my spouse and I talk to each other about how we're feeling. We try to keep a sense of humor. We watch Lovecraft Country together. Sometimes, all four of us fix meals together—even the one-year-old has a job, usually stirring or sampling. "Alexa, play Marc Anthony." All four of us dance. At the table, we (try to) share learnings from the day. Some Saturdays, my spouse watches the kids while I help interpret for and deliver groceries to immigrant families at a local church. This is how we are coping at home.
At work, which also takes place at home, COVID-induced stress still shows up. At the apex of COVID-19, we had to care for our children full-time while the daycare was closed. I'd be with them from 6 to 9:30 a.m. while my spouse worked. Then, we'd switch roles every three hours until 6 p.m.
This model is by no means unique to our family. And unfortunately, far too many families have had to manage with even fewer options and more exposure to COVID-19 than us. But it was tough nonetheless. Perhaps this is an exaggeration, but it felt like we were one action or step away from losing our employment. Toughest for me was the constant code-switching between parenting and working roles.
How Can We Help Our Teams Cope at Work?
I help my team cope by "over" communicating. Sending a weekly dispatch of team activities helps—colleagues appreciate hearing and talking about the challenges you're experiencing at home, which helps them know they are not alone. I start my meetings by asking, "How are you and your family doing?" This can sometimes feel time-consuming, but I've actually found it builds team cohesion and a manager's social capital.
Here are my top "hacks":
Schedule COVID-19 time off once every three to four weeks and encourage employees to take the time they need as well.
Draw up lists of to dos, labeling the most important items with an "I" for "impact" and tackling those items first.
Organize calendars with "Do Not Schedule" blocks to allow time to churn out work.
Title meetings as "Fifteen minutes/Lightning Catch-Up with X".
Send timed meeting agendas ahead of time—and stick to them.
Opt out of calls unless you're essential.
These strategies don't always work, but done intentionally, they can help strengthen your COVID coping muscles. Personally, I've noticed that I can get a lot done in less time.
In short, COVID-19 generates stress for all of us. We parents are feeling it in our personal, family, and working lives, which are now intertwined. But the crisis will pass. The process of how we learn to cope with these circumstances is itself valuable. Watch your thoughts, actions, and words: keep them positive. Ask for help when you need it. Talk to colleagues about your circumstances at home and to your partner about your work demands. Love the extra time you now spend with your children! Hack the heck out of COVID-19. We will persist. Keep Marc Anthony blaring, and wear your dancing shoes . . . all the time.
¡Sí se puede!
---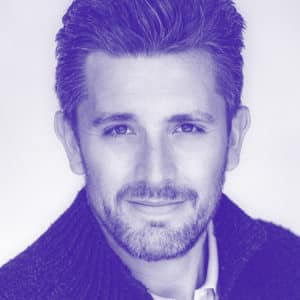 Pablo is a member of a newly-formed team at Facebook called Responsible Innovation, which works with product teams across the company to help anticipate and mitigate harm throughout the product development lifecycle. Before joining Facebook, Pablo was a fellow at the World Economic Forum's Centre for the Fourth Industrial Revolution in San Francisco, CA, where he founded and led a project called Responsible Use of Technology. Pablo led public policy for Asia-Pacific and Latin America for Salesforce before that.
---
Related Links
NextGen Collective: Navigating Your Career During a Pandemic