The onset of the COVID-19-related economic crisis has ushered in a new raft of challenges and altered the long-term outlook for almost every industry. Uncertainty in the economic outlook may have translated for some into job loss, expanded job descriptions, or simply a heightened personal focus on weathering the storm.
Whatever you're experiencing, embrace the uncertainty as an opportunity for growth, an opportunity to amplify your impact and strengthen your boat for when we finally get to the other side of the storm. Below are four career suggestions to consider during this unique time.
Welcome Expanded and Unexpected Changes to Your Job Description
I am no stranger to an economic crisis, having started my career in financial services during the summer of 2008. The job I had accepted out of school changed overnight. Suddenly, I had two jobs: a primary role in which I was responsible for launching a private investment platform and a secondary responsibility for assisting another group in their efforts to launch a new product. This expansion in my responsibilities allowed me to develop more relationships than I would have otherwise formed, and many of the senior professionals with whom I worked remain mentors and advisors to this day—they remember my dedication during a challenging time and the fact that I was able to help them put points on the board during a time of crisis.
When an economic storm hits, roll up your sleeves and be helpful in as many ways as possible to as many people as possible—the relationships formed in hard times can be the most weather-resistant bonds you will develop in your career.
Focus on Acquiring a New Skill
Even if your job responsibilities haven't changed, you can and should set a goal to learn a new valuable skill. Social media is now essentially a catalogue of the many skills—such as baking or self-guided fitness—that people have developed and nurtured during the pandemic. Mirroring that behavior in a professional context is critical. Almost every industry has had to communicate a new value proposition, and that shift is excellent ground for developing a new skill and expanding or refining your own value proposition.
This year, I had the opportunity to engage in investor relations and communications more deeply than I had been able to previously. This is a very challenging economic environment, but now I am better able to listen and respond to investor challenges.
Find Opportunities to Take Calculated Risks
If the trajectory of your role was cut short or the long-term prospects of your industry have changed, take a risk and pivot in a way that leverages the skills and experiences you have accumulated.
After completing my two-year analyst program in 2010, I jumped at the opportunity to live and work in Central Asia through a university-sponsored program. During that time, I was able to leverage my financial knowledge to assist entrepreneurs in a new geography. Moving to a new country accelerated the development of my networking and relationship-building skills because I had to find common ground with individuals who had profoundly different professional and life experiences than my own. The confidence that it took to thrive and establish a network in a new geography directly impacted my ability to perform in subsequent corporate environments where resourcefulness, relationship-building, and integrative thinking were key.
Taking a risk in this current climate can take a variety forms, whether that is pursuing an opportunity in a new geographical region or seizing the opportunity to innovate within your current company's ecosystem. Identify your risk!
Transform Your Personal Finances to Allow for Future Freedom
In a time like this, every savvy corporate manager knows to make structural changes to their organization that will set the tone for outperformance in steadier economic times. But you don't have to be a manager or a financial decision-maker at your organization in order to follow their example: you can make personal finance changes now that will set you up for long-term success in your own life.
Examples may include downsizing into a living arrangement that will allow you to save more in the long-term, refinancing your mortgage or student loans, or eliminating ancillary discretionary spends. Working from home has already proven to be an excellent "housecleaning" opportunity on the personal expense side. Slowly re-integrate your spending, but challenge yourself to maintain financial discipline and be judicious about every non-essential expenditure. Financial well-being is a key ingredient that will ultimately give you the flexibility to steer your career rather than the other way around.
---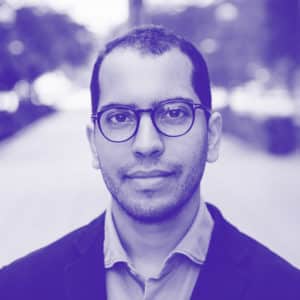 Brian Santana De La Rosa is an entrepreneur, investor, and managing partner of Kendall Park Partners LLC ("KP2"), a Chicago-based company he founded to focus on lower middle-market investments. Prior to starting KP2, Brian was a vice president at Bain Capital LP in the Real Estate Private Equity group. Prior to Bain Capital LP, Brian was a vice president at JP Morgan, where he held financial and operational roles internationally within the Corporate & Investment Bank. Brian holds an AB (cum laude) in politics from Princeton University, an MSt in real estate from Cambridge University, and an MBA from Harvard Business School.