https://hispanicexecutive.com/adriel-lares-fastly/
BAT's Director of Digital and Information and Chief Information and Digital Officer Marina Bellini knew very quickly when she met with company executives that she wanted to work for the multinational organization. "It was clear this was a company undergoing huge change and had a clear and ambitious mission," she says. "That challenge appealed to me."
Bellini joined BAT in early 2018, during the most dynamic period of change in the company's 118-year history. For over a century, BAT's business focused solely on tobacco cigarettes. Today, as the company makes strides in its mission to reduce the health impact of its business, BAT's portfolio has grown to include e-cigarettes, tobacco heating products, and modern oral nicotine pouches. BAT has also set an ambitious goal to have fifty million consumers using its non-combustible products by 2030.
"We are here to build a better tomorrow," Bellini says. "Today, we offer consumers the widest range of enjoyable and lower-risk alternative nicotine products, underpinned by world-class innovation and science."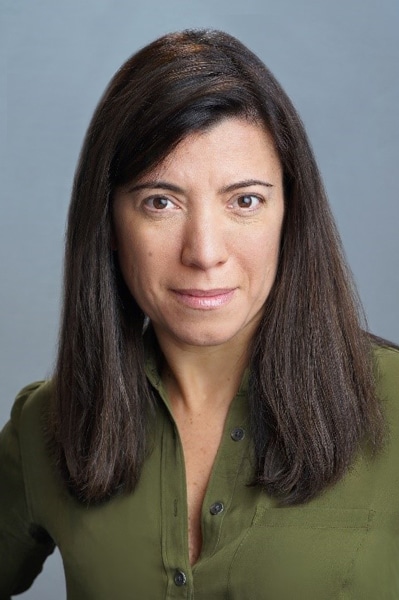 A seasoned technology leader, Bellini is responsible for driving BAT's digital agenda, which plays a key role in accelerating the company's transformational growth. Bellini says, "My focus is applying technology and new ways of working to unlock commercial value across the entire organisation and to help the business deliver results at a faster pace."
This work has seen BAT developing a more data-centric focus and automating processes around the organization. This automation helps BAT operate faster and smarter, Bellini explains, freeing up resources and time across the organization and driving energy behind value-creation initiatives.
"Usually, companies transform slower than they want, not because they don't believe in their transformation plans or because they are not executing them but because you cannot free up resources," she says. "Technology needs to be there to free up time and provide differentiated insights. Developing new product categories is a huge undertaking. We need to be really sharp with every step we take and learn quickly what is working and what isn't to adapt at pace."
Another reason Bellini decided to join the organization is the diverse culture found at BAT.
"At BAT, people really can be themselves and bring their best selves to work," she says. "We are one of the most international companies in the world, operating in 180 countries and with more than 53,000 people. In our headquarters alone, we have 87 different nationalities."
"Having a diverse and inclusive workforce—which is reflective of society and our consumer base—is important, as it enables us to better understand our consumers," Bellini adds. "The diversity of our skills, cultures, thinking, and experiences is also a driving force for our innovation and how we ultimately create inspiring products that suit our consumers' evolving needs and preferences."
Bellini's deep insights into what consumers want have been informed by a long career in the consumer packaged goods industry, a career that has included chief information and digital officer roles for giants such as Anheuser-Busch InBev and PepsiCo.
"My experiences in previous roles have taught me that you have to listen to the organization and to consumers in order to understand them," Bellini explains. "As consumers, we all have our own unique preferences, attitudes, and desires. You have to connect with the things that are different, not just the commonalities."
"If there's one word that defines my role at BAT, it is 'connectivity.'"
In her role, Bellini is also focused on driving employees' digital literacy, which plays a crucial part in ensuring that the technology implemented at BAT is being used to it fullest.
She says, "I see my role as a technology and a cultural role. The potential of technology in a workplace is only fully realized when you have the culture and ways of working that enable it. We are investing in a digitally enabled, empowered, and connected organization, allowing us to be simpler, stronger, and faster. Driving our people's connectivity and digital capabilities plays a crucial part in how efficient, strong, and fast we can be in our learning.
"If there's one word that defines my role at BAT, it is 'connectivity,'" Bellini continues. "It's leveraging the power of technology to enhance and accelerate our connectivity with our employees, our consumers, our external partners, and all our stakeholders."
---
Related Links