[video src="https://hispanicexecutive.com/nextgen-collective-pablo-peralta-migrate-into-discomfort/"]
A global pandemic was never a matter of if but when. Public health experts expected it would happen in our lifetime, and they warned that major cities and immigrant communities would be the hardest hit.
Since the novel coronavirus (COVID-19) landed on American soil, my native New York City has become the US pandemic's epicenter—and my fellow Latinxs have become the most affected. Some sobering statistics:
Latinxs, along with other low-income black and brown communities, are the most likely to hold jobs that directly expose them to the coronavirus (since they can't be performed virtually), to become unemployed, to be blocked from federal aid, and to lose their life to the coronavirus.
The 2.5 million farmworkers, the one in ten Latinxs working in meat processing, and the millions of undocumented Latinxs who clean, grow, cook, feed, care, and build for us are becoming sick at higher rates, have little access to adequate housing and healthcare, and will have no other option but to keep working.
We are the best positioned in our communities to (re)build the future for Latinxs. But it will be the hardest thing we ever do.
To top it all off, our government leaders have demonstrated an unprecedented level of incompetence as well as indifference (quemimportismo, as my mom would say) about happens to them—to us—during this pandemic.
Such a massive loss of financial and physical safety was never a matter of if but when. Economists, governments, and companies expected increasing digitization, robotization, and automation of work to completely rewrite economies, employment, and how we work. And we all knew it would disproportionately impact vulnerable communities.
Unfortunately, the pandemic accelerated the rate at which this occurred and has added a macabre twist to an already devastating story.
II
Together, we Latinxs comprise nearly 20 percent of the US population (approximately sixty million people), and estimates predict we may represent 30 percent of the population by 2050. However, we are younger and have lower levels of educational attainment than Americans overall (Pew Research Center):
The median age of a US Latino is twenty-nine years.
Compared to the average of 32 percent of Americans, only 16 percent of Latinxs have bachelor's degrees or higher.
Compared to the average of 13 percent of Americans, nearly 20 percent of Latinxs live in poverty.
Compared to the average American household income of $59,039, the median annual household income for Latinxs is $49,010.
By and large, NextGen Collective readers and contributors are millennials, college-educated, and successful white-collar employees and entrepreneurs. Thus, we are part of the small group of Latinxs who have defied those harsh statistics. Even further, we will be mostly sheltered from the most obvious and devastating effects of both the novel coronavirus and this tectonic economic shift.
III
When I talked with our editors, we planned for this article to share resources and advice for our readers (such as these guides on learning how to code and preparing for the future of work) because we know that you are all reeling from loss–loss of income, health, human connection, sense of security, and (worst of all) our loved ones. But I struggled to come up with advice, and the more I researched the subject the clearer it became that, somehow and contrary to what we are used to, we are now the lucky ones.
I am heartbroken.
I do not have any solutions.
None of us do.
At least, not by ourselves.
We are the best positioned in our communities to (re)build the future for Latinxs. But it will be the hardest thing we ever do.
For now, my only advice is to be safe, continue to educate yourself, and get ready to act.
P.S. If you have insights about the future of work for Latinxs or are looking for work during the COVID-19 pandemic, please connect with me on LinkedIn.
---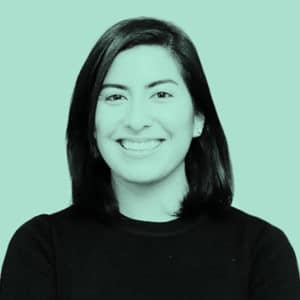 Michelle Cantos has nearly a decade of international working experience in the U.S., EU, & Latin America – first as a Public Relations specialist, then as a Program Manager for a prestigious fellowship, and now as Managing Director at a coding bootcamp where they train career changers on the skills required to land their dream tech jobs.
She speaks and writes about leadership, the future of work, and Diversity, Equity, and Inclusion at places like Uber, General Assembly, LMHQ, the Anita Borg Institute, and Hispanic Executive's millennial brand www.nextgencollective.com.
---
Subscribe Now
Receive stories like this in your inbox every two weeks! Subscribe to the free NextGen Collective newsletter.
---
Related Links
NextGen Collective: How Diversity Organizations Can Seize This Moment