https://hispanicexecutive.com/nextgen-collective-vivian-nava-schellinger-national-council-on-aging/
It was pitch black and he was hungry, exhausted, and had no idea where he was. He didn't know how long it would take to get there, but he was certain where he wanted to be: the land of opportunity.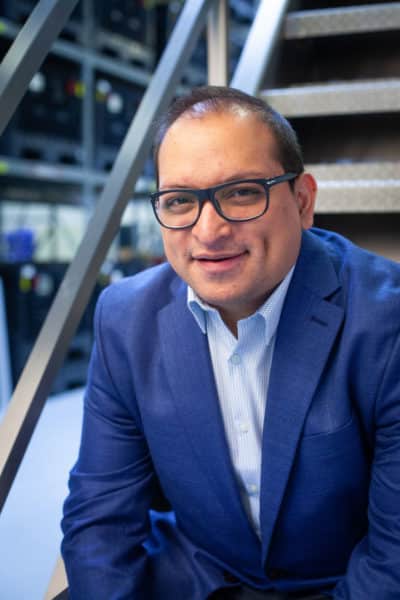 This was the story my father told me countless times growing up. I am the son of Mexican immigrants that crossed the border, like many do, to chase a dream. While I don't condone illegal practices, I am proud of the life lessons my dad learned in his journey. They are lessons he taught me that have informed my own life's path. Here are three that have made the biggest impact on my career:
1. You don't have to speak the language or look the part to belong.
My dad did not speak English when he decided to migrate to the US, but that didn't stop him. He knew he wanted to be here even if he didn't look or sound the part. There have been many situations in my career where I felt intimidated by those surrounding me. I've often felt like I don't belong in the room for many reasons including limited experience or insufficient knowledge 😟. However, a mentor once told me: "The fact that you are in the room is the very reason you belong in it. Own it!" 💪
2. It's not just a step towards your goal, but a step away from everything that isn't.
It's no surprise that immigrants like my dad made a significant sacrifice to embark on their journey towards the land of the free. I have tremendous appreciation for my dad's decision to seek a better life for himself and his family, but what I've come to appreciate even more is his courage to leave comfort behind. He walked away from his home. From friends. From his secure job. He had to come to the realization that, although those things were good and safe, they did not represent what he had envisioned as success. There's a reason why the rearview mirror is smaller than the windshield 😉.
3. When you get there, don't get too comfortable.
Migrating to America was half the battle. Once here, my dad was met with neverending obstacles, including starting a new life from scratch. The promise of a better life proved true; however, he knew that the journey continued beyond the border. I was witness to his resiliency.
Although my dad's journey ended five years ago, I know he was proud to see his kids doing well as we lean into our own discomfort, just as he did. As John A. Shedd once said, "A ship in harbor is safe, but that is not what ships are built for." 🚢
---
Pablo Peralta is an operations executive in the food and beverage industry. He has helped entrepreneurial companies scale their businesses for the past ten years. He lives in the Chicagoland area with his wife and two children. Connect with Pablo on LinkedIn
Subscribe Now
Receive stories like this in your inbox every two weeks! Subscribe to the free NextGen Collective newsletter.