Whether you work for a small local business or a large multinational organization, promotions are rarely handed out. Instead, if you want to increase your pay and your responsibilities, you will need to show your bosses that you deserve it. You can accomplish that feat in the following ways:
Be a Problem-Solver 
Every company needs problem-solvers. As such, if you want to earn a promotion, you should show that you are capable of thinking on your feet and finding the solution to issues that are critical to the organization's ongoing success. Similarly, if you notice that some of your company's processes are incorrect or inefficient, you should propose an alternative. Proactive thinking such as this is a superb way to prove your worth.
Drive Better Results
If you want to get ahead in the world of business, you have to prove that you can consistently deliver excellent results. However, this does not mean that you should charge into each project on your own in an effort to be the hero of the day. Rather, it means working effectively with your colleagues to drive better results for the company. If possible, you should try to take on a leadership role within your group to really show that you are ready for more responsibility.
Work Smarter
Many people believe that hard work is the best pathway to career success. However, this is not necessarily the case. Managers are often much more impressed by employees who show an ability to work smarter instead of harder. In practice, this might mean figuring out a way to automate a lengthy task instead of simply staying late to do it manually.
Be Your Own Cheerleader
Unless you directly deal with your manager on a daily basis, they may not be fully aware of your successes. As such, it is sometimes necessary to become your own cheerleader. Let your manager know about that big sale you made, the compliment you received from a customer, or that important project you recently completed.
Be Quick
When a chance for a promotion comes along, you should be ready to pounce on it. If you hesitate, your bosses may think that you are happy in your current role and look to one of your colleagues or even an external candidate to fill the job. When your time comes, be ready.
If you follow the tips outlined above, you will be able to maximize your chances of securing a promotion the next time one becomes available. Before you know it, you'll be working in a new role.
---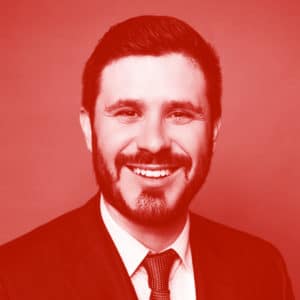 Rafael Magaña is the director of development and communications for two organizations, BREATHE California of Los Angeles County and the Emphysema Foundation of America. When he isn't leading organizations at the forefront of lung health and clean air, he writes about topics related to management, leadership, and careers. Magaña is the founder of Latino Professionals, Latina Professionals, and Latinx Professionals. He resides in Los Angeles, CA.
Connect with Rafael Magaña on LinkedIn.
---
Related Links