Growing up in the closet in 1960s Harlingen, Texas, wasn't easy, and being part of a prominent family only increased the pressure that Moe Vela faced. Mix in years of bullying and constant internal anxiety, and Vela's life could easily have taken a dark turn.
Instead, he used those stresses to build a foundation for his future.
"I grew up in a typical Tejano family. It was filled with unconditional love and incredible values, and we had a long tradition of public and community service," he says. "But I knew I was different, since the age of six or seven. I sometimes say I should have won an Oscar for my performance back then: I excelled at things I was 'supposed' to be interested in—hunting, fishing, and sports, for example—while still keeping my secret at bay and dealing with my own anxiety."
Vela channeled those experiences in a positive way. "I discovered my inner survivor, even though I had contemplated suicide a few times," he reveals. "What kept me together was trying to figure out my purpose in life. That's been a profound theme throughout my life and career."
After earning a bachelor's degree in political science and government from the University of Texas at Austin, Vela packed four suitcases and set out to pursue his dream: becoming a Broadway star. "New York offered my first glimmer of liberation," he recalls. "I took singing and acting lessons and went on dozens of auditions. I never made it to Broadway, but I have the satisfaction of knowing that I tried, rather than regretting what might have been."
Undaunted, he returned to Texas to get his JD from St. Mary's University School of Law. "It's practically the family business," Vela says, laughing. "I'm the seventh attorney in my family. My father was a Cameron County judge; my uncle, Filemon Vela Sr., served as a judge on the US District Court for the southern district of Texas; and my cousin, Filemon Vela Jr., is the current Congressman from the 34th Congressional District in Texas."
In 1993, Vela entered the political field as an appointee to the first Clinton administration's US Department of Agriculture. "At first, I worked in Congressional relations, and I later became an assistant to the administrator of the Agricultural Marketing Service," he says. During his tenure there, Vela noticeably improved the department's employee diversity recruitment program.
In 1996, Vice President Al Gore summoned Vela to the West Wing and invited him to be his chief financial officer as well as his senior advisor on Hispanic and LGBTQ affairs.
When the second Clinton administration ended, Vela returned to the private and nonprofit sectors. "I grew up in Harlingen, Texas, one of the most impoverished areas per capita in the US," he notes. "My family was financially blessed, but I also saw the reality of the less fortunate.
"Working in Al Gore's office triggered a profound commitment to advocacy," Vela continues. "There I was, advising the second-most powerful person on the planet on policies and issues that affected the nation's Hispanic and LGBTQ communities. I'd been given the opportunity of a lifetime, and realized I needed to be an advocate for others who were struggling."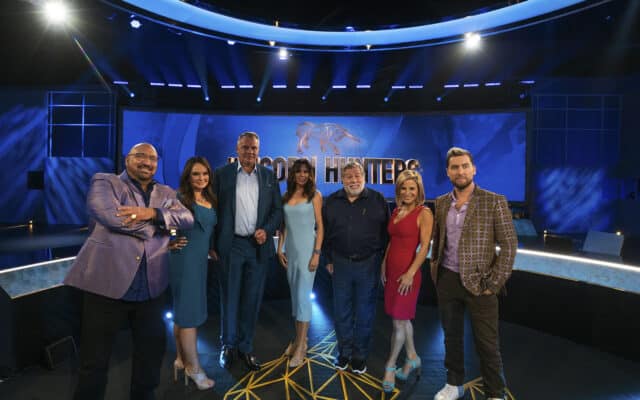 And he followed through on that determination in spades. Vela created Diverse Directions, a consulting company for Latino marketing strategies and community outreach; headed up Alabama-based Strategia Hispanic Marketing; cofounded El Centro Legal Latino and the Alabama Hispanic Chamber of Commerce; and secured roles as the executive director of the National Association of Hispanic Real Estate Professionals as well as the senior vice president of multicultural strategies at United Dominion Realty Trust. Eventually, he became president of his own company, Comunidades LLC.
"All of those experiences helped me fine-tune my management and leadership skills and showed me the power of effective communications throughout human dynamics," Vela says. "They're the keys to all relationships and transactions."
But Washington wasn't through with him just yet. During the first Obama administration, then-Vice President Joe Biden invited Vela to serve as his director of administration and senior adviser. "At first, I said, 'No, thanks' because I was doing so well in the private sector. He called back the next day and said, 'Moe, your country needs you,'" Vela recalls. "Given my family's tradition of service, how could I turn him down?"
While Vela is currently president and CEO of MoeVela LLC, as well as a founding partner of the Vela Group LLC, he's continued to add more titles to his résumé: most recently, he's become executive producer, cocreator, and costar of the streaming reality show Unicorn Hunters. Along with fellow costars such as Steve Wozniak, Lance Bass, and former US Treasury Secretary Rosa Rios, Vela helps spotlights pre-IPO companies with growth potential approaching $1 billion. The show enables viewers across the world to invest in those companies as well, often with as little as $1,000. They reached an audience of fifteen million in their pilot season alone.
Vela sees this latest role as another avenue for advocacy. "Historically, very little venture capital has gone to women-, gay-, or minority-owned companies," he points out. "This is a way to expose some of them to a global audience. In turn, they can raise capital from people who could never participate before—a waitress in Bogotá, a housewife in Nairobi, a retail worker in St. Louis. We see it as democratizing wealth creation."
This perspective is reflected in the show's makeup as well. "Two of the three executive producers are Hispanic," Vela says. "Two panelists are gay, and several of them come from immigrant backgrounds."
As of October 2021, the show had recently wrapped its second season. Already, there are plans for a third. As Vela looks to the future of the show, he also reflects on his journey. "We should all live in a sense of profound gratitude for everything we have—every opportunity, every challenge—and for the trauma and the healing," he says. "And be sure to treat everyone with decency, respect, and love. It all comes back to you."