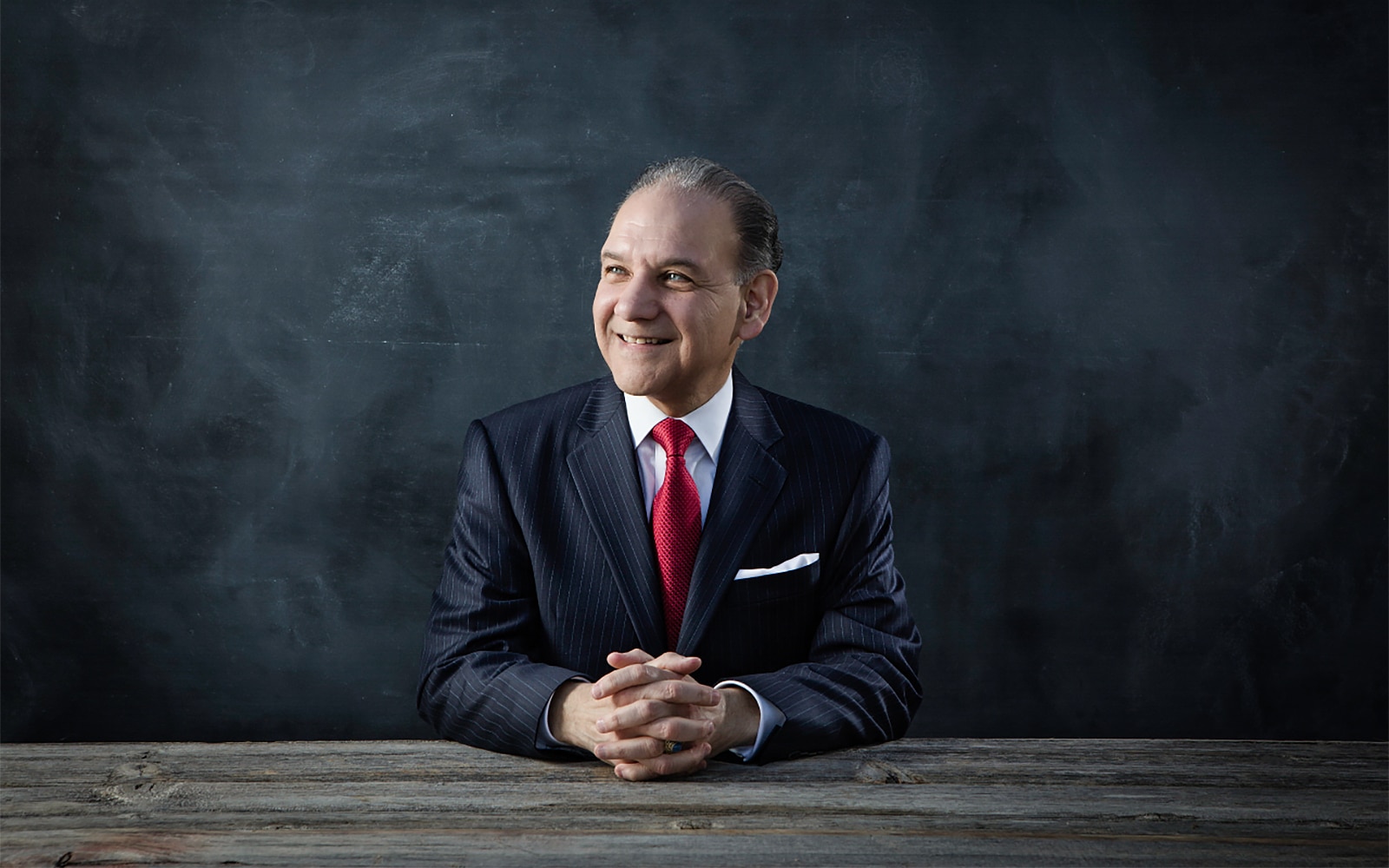 In the years since his childhood in the projects of New York's Lower East Side, Michael Montelongo has accomplished more than most people would ever dream of. After graduating from West Point in 1977, he served a full career as a commissioned officer in the US Army. In addition to serving both in the US and overseas, he completed his Army Airborne and Ranger training, earned an MBA from Harvard Business School, and served as a US Senate Congressional Fellow before retiring from the military in 1997.
Then, in 2001, the George W. Bush administration appointed and the Senate confirmed Montelongo to be assistant secretary of the Air Force for financial management and comptroller—the Air Force chief financial officer. He was not only the first Latino to hold the position, but also the most senior Hispanic official in the Air Force at the time.
Because Montelongo has served twice, he's also had to manage the transition back to civilian life twice. According to a 2019 Pew Research Center Survey, nearly half of post-9/11 veterans said it was difficult to make that transition—a big increase from pre-9/11 veterans, among whom one in four reported difficulty. Montelongo, however, found his second experience with leaving the military easier than the first.
"The first time I took off my uniform and moved into this different life, it was much, much tougher than the second time around," he recalls. "Coming back to service is almost instinctual; it's built into your psyche. But going the other way, that can be a struggle. The work I do now is to bring the unique perspectives of Latinos and those who have served, those rich perspectives, to the boardroom to help make a difference."
The career soldier, public official, corporate executive, and civic leader has spent almost two decades on the boards of numerous organizations. Part of his work involves training and mentoring executives and retiring military officers, particularly Latinos, who are looking at board service as a next step for their careers. In a sense, Montelongo's service hasn't ended; it's just evolved.
In helping officers transition to the boardroom, Montelongo frames the change as an extension of duty. "You have potentially spent the better part of decades devoting your life to the nation's national security," he says. "Now, you're helping protect the nation's economic security. The reason I characterize it that way is because that devotion is deeply embedded in military folks, that deep service ethic."
Matching a veteran to the right organization is like a dating game in some ways, Montelongo says. Veterans also must be ready to talk up their own accomplishments.
"I don't even like to use the term, but it really comes to selling yourself," Montelongo says. "In almost every way, it seems antithetical to someone who has served. You don't beat your chest and show off. You don't boast. If you thank someone for their service, they'll likely just say 'It's my job.' But companies are looking for a certain kind of person, and you need to be able to demonstrate that you might be that person."
He suggests thinking of yourself as your own brand manager. A brand manager is responsible for selling an idea, a feeling, and a purpose to its customers—and that's something you should do for yourself as well. While it may not come naturally to those who have served, it's the first step to achieving more parity when it comes to representation in the boardroom.
Learning to market oneself, Montelongo explains, is not a betrayal of the selflessness and core values one learns in the military. "You should cling to the values of purpose, ambition, humility, and self-awareness," the executive says. "But you can live all of those while still understanding how you can commit those values to a new challenge."
Montelongo also encourages veterans to tap into their professional networks. Often, simply making one's circle aware of a goal can accomplish a great deal. "The people around you are not clairvoyant," he notes. "If you let them know what you're trying to do, my guess is that you will find them more than willing to help you achieve your goal."
Montelongo's own goals include accelerating the advancement on boards of Latino executives and senior-ranking veterans, especially since it's an area where both groups are underrepresented. Latinos make up just 5 percent of the S&P 500 and just 3 percent of the Fortune 100.
"Our influence is so prevalent in so many sectors of our society: science, entertainment, sports, and business," Montelongo says. "In the military, we're the fastest-growing population, with 16 percent of our active-duty force. And sixty-one Hispanics have received the Congressional Medal of Honor, the nation's highest award. There is still so much to be done."
Despite his advice to others, Montelongo isn't eager to discuss his own accomplishments—though there are plenty. His priority is paying it forward, particularly to those making the transition to civilian life. He wants to give back what he's received.