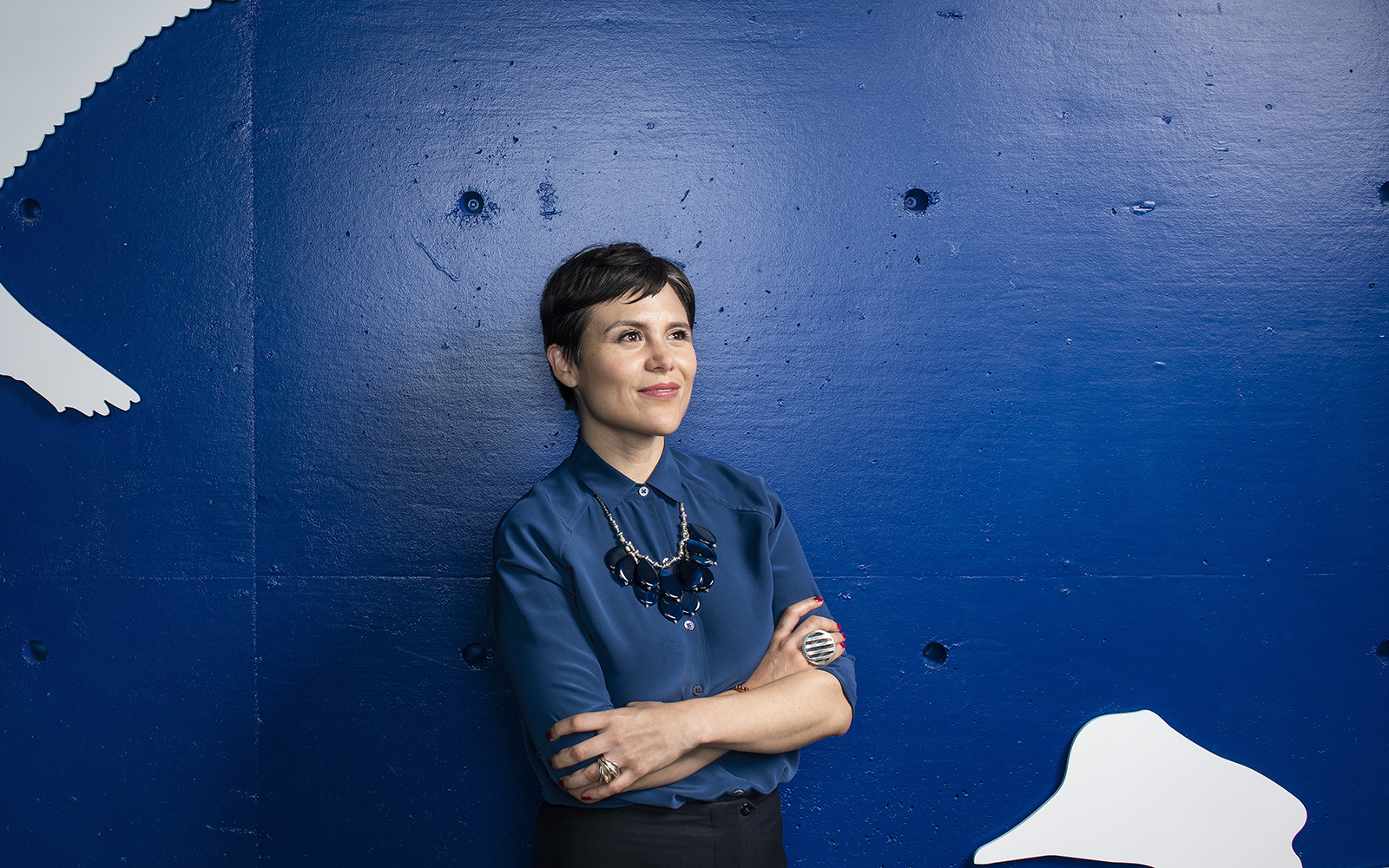 Jimena Almendares once envisioned becoming a figure skating coach in her home country of Mexico. Even when her path diverged from that trajectory, the three-time national champion began applying key lessons from the sport to her equally high-powered career.
"In figure skating, there was the daily discipline of looking at where you want to go and where you are right now," Almendares says. "As an executive, it's about seeing the long-term goal, figuring out the pieces you need to construct, and taking it one piece at a time to get to that future."
Her background in skating also influenced Almendares's decision to join the board of Life Time Inc., a health and fitness chain with club locations across the country. As a board member, she has advised the company on an initial public offering as well as the societal shift from in-gym to at-home workouts amid the COVID-19 pandemic.
She balances board duties with her ongoing role as a product executive at Meta, where she oversees the customer experience across Facebook, Instagram, WhatsApp, and the rest of the company's global platform. The two roles feed into one another, as both require her to draw on her understanding of product and scale—and her ability to be comfortable in the face of uncertainty.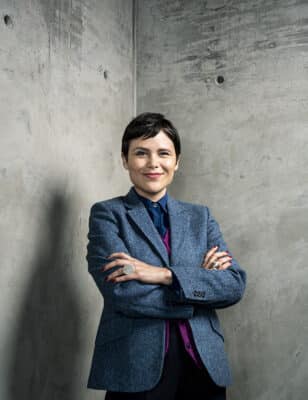 Almendares began her career in Europe, with international roles in supply chain management and strategic consulting at logistics company DB Schenker and consulting firm Capgemini Ernst & Young, respectively. Coming up against language barriers, she learned to pay attention to the nuances of emotion and motivation––a focus that she maintained after moving to the United States to pursue her growing interest in tech.
"Emotions are actually very important for product building," she explains. "People who are interacting with a device are in reality trying to achieve a goal, and they experience a lot of emotions in relationship to what they're doing."
As she took on increasingly senior roles at companies like Zynga, Meetup, OkCupid, and Intuit, Almendares developed a leadership style that revolves around the power of opportunity. "In many cases, just sharing a vision for the future helps people see how they can fit into it," she says. "And a lot of the spaces they end up filling are beyond what they originally expected of their role or what they thought they could do."
For Almendares, solving problems has often required collaborating across disciplines, languages, and cultures. Now, as part of Life Time's board, her work spans industries as well. "I have a unique voice because of my understanding of tech, which permeates multiple types of industries––even ones where you might not necessarily see a connection. For instance, Life Time is creating an experience that will allow you to connect when you're going to the gym to when you're working out at home through apps and data," she explains.
From 2018 to 2020, Almendares served on two subsidiary boards for Intuit, and she has been a board member of the nonprofit Out for Undergrad, which connects LGBTQ+ college students with corporate career opportunities, since 2018. However, she considers Life Time her true introduction to the boardroom. "Your role changes a lot," she says of serving on a corporate board. "You're no longer in charge of the execution; you're recommending and trying to fill the gaps in terms of the perspective the board needs."
Almendares's own perspective on building products and launching them at scale made her a good fit for Life Time. Before accepting the position, though, she had to consider whether Life Time would be a good fit for her.
"When searching for boards, you need to think about the group of people you're going to be working with," she says. "You spend a lot of time in that meeting room, so you need to make sure the experience will be additive to whatever you're doing in your day-to-day job."
Although she was wary of becoming a board member on top of her role at Meta, Almendares took the leap––and urges other women to do the same. "I'm really glad that I didn't listen to my less confident self," she says. "I often hear from women that they're interested in boards, but they don't know when to start. The answer is that board careers are a journey. The sooner you start, the better a board member you will be."
When Almendares joined Life Time's board, she was the only independent board member and the only woman on the board. As such, Almendares views her membership as a significant stride in female representation.
"Sometimes people feel afraid when they're the only one in the room, but they are exactly who is needed because theirs is the one voice that was missing. The experiences they've had, regardless of their gender or race or where they grew up, are what gives them a valuable, unique point of view," she says. "It's very empowering to know that you're not only representing that unique point of view but also inspiring others."
Almendares hopes to remain an inspiration moving forward, especially for members of the next generation. By bringing the entirety of her experience to bear, she stands only to expand her already considerable impact as a board member, advisor, and mentor in the future.
"I believe in different iterations of oneself. Every decade is a new book chapter, but sometimes it's only after the fact that you realize how all of the pieces fit together," Almendares says. "I don't need to see the full path ahead to be certain that it will probably aggregate into something amazing."