Mari Carmen Pizarro Lives by Legacy

Germán Pizarro could really swing the bat. The tall, muscular teenager turned heads and caught the attention of scouts by the young age of sixteen. His undeniable talent and rare skill earned him a baseball contract even though he was so poor that he couldn't afford the right shoes to play the game he loved. Advisor, coach, creator, speaker, and chief human resources officer at Avet Pharmaceuticals Mari Carmen Pizarro continues to draw inspiration from her father as she works to help others reach their full potential.
In fact, both of Pizarro's parents imparted the values, beliefs, attitudes, and principles that shape who she is today. Her mom was born right after the Spanish Civil War and WWII ended and she was raised in the post-war "waste not, want not" mentality. She traveled the world as a professional dancer and performed on a Puerto Rican TV show before the host interviewed a local baseball player—Germán.
Pizarro remembers being intimidated by her father, who she calls her "mentor, guide, and most loving critic." He taught her to use the lessons he learned on the playing field in her daily life. "He would tell me I would have to work harder, as a Hispanic female, than other people to be noticed, and I saw him do that every day of his life, so I loved the challenge," Pizarro explains.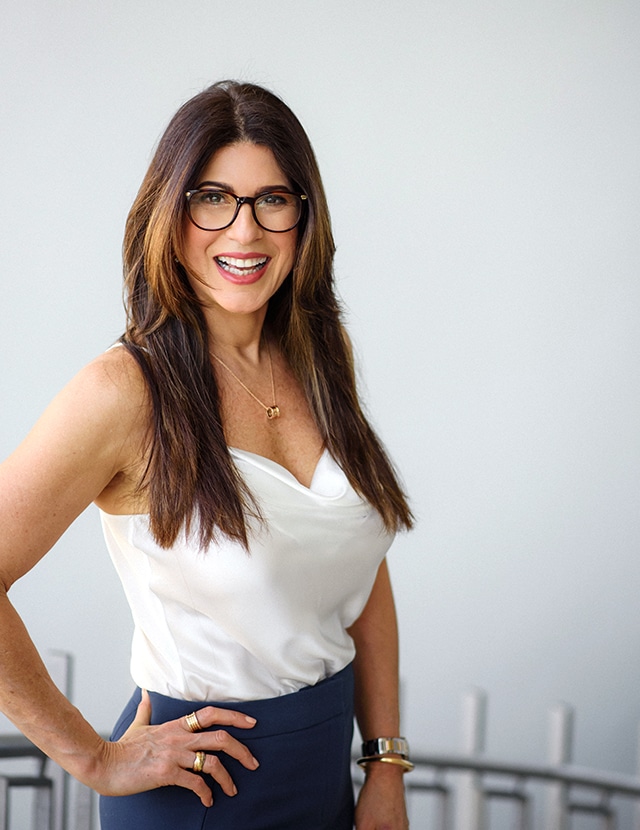 Once he was surrounded by other star athletes, the elder Pizarro couldn't rely on his talent and motivation alone. He had to rely on discipline and consistency. He would often say, Un equipo disciplinado le comerá los dulces de un equipo indisciplinado: a disciplined team will eat the candy of an undisciplined team.
Germán Pizarro built a career playing in the minors in Puerto Rico, the United States, and Canada. Although he lacked formal education, he spoke Spanish, English, and French. The languages helped him navigate discrimination and cobble together a respectable career before he retired from playing ball to become an umpire.
Pizarro's father finished college in his 50s and became a successful executive; her mother passed her high school equivalency test and went on to earn two PhDs past her 40's.
Watching the movie of her parents' lives play out in front of her inspired the young Pizarro. "My parents' journey showed me that success is not about resources, it's about resourcefulness," she says.
She interned at her father's company, discovered a passion for human resources and talent development, studied business and marketing, and started her career in leadership development at Pfizer.
By age twenty-five, Pizarro was partnering with diverse friends to translate medical inserts for major pharmaceutical companies. She started her own side business and took formal jobs as a technical translator. Pizarro was climbing the corporate ladder and implementing the values she learned from her parents. And it happened.
Her discipline and performance caught the attention of leaders who tapped her for leadership training programs. Pfizer moved her all over the world in various positions of increasing responsibility that broadened her expertise.
Today, after coming to the mainland in 2008, Pizarro is the CHRO for Avet Pharmaceuticals, a genetics company in New Jersey. In 2015, she launched Whole Leadership Systems (WLS), a specialty consulting firm that develops and empowers executives and leaders. Pizarro and those on her team help clients explore areas like emotional intelligence, team dynamics, and leading with purpose.
In 2018, Pizarro created the International Women's Leadership Academy to bring female leaders together for a three-day intensive event. Now, WLS offers the event yearly and is preparing to launch the popular program in Spanish for Latin America.
She's also working to establish a nonprofit organization called the Latina Success Foundation to help young rising Latina entrepreneurs and leaders network and take their own business ideas from concept to reality. Pizarro has raised $50,000 in start-up funds and says the organization will eventually provide training, mentoring, grants, and legal support to its members.
"I want to show people that it is possible to succeed even and especially when things seem difficult," she says. Pizarro has built a life and career on the lessons she learned from her mom and dad—and now she's taking those lessons to others.
---
Something Greater
Mari Carmen Pizarro believes in giving back and in the power of mentorship, so when it came time to start her own organization, she looked for a place where she could learn and contribute at the same time.
She found the opportunity in an organization called the Just Like My Child Foundation (JLMC). The nonprofit group works to "empower vulnerable adolescent girls by enabling them to create healthy, self-sustaining families who prosper without further aid." Pizarro met founder Vivian Glyck who became an incredible mentor and guide.
Pizarro was drawn to JLMC because, at that time, the focus was on girls' education and personal safety in communities in central Uganda and East Africa. In those regions, girls are likely to drop out of school when they experience menstruation or encounter sexual violence, forced marriage, early pregnancy, and other obstacles. But when girls are empowered, they can stay in school and change their families and their communities.
To date, Just Like My Child has reached thousands of girls in more than one hundred locations. Pizarro says JLMC has not only served as part of her training ground, but it has changed her life. "If you're frustrated with life, lost or sad, support an organization in ways beyond the financial," she says. "Find a hands-on way you can make a difference and you'll see the world with a new perspective."