Victoria Soto would do anything to support her parents. If that meant she had to grow up quickly and carry the financial burden on her shoulders, then so be it.
"I grew up to be the provider at an early age in a farm outside of Frisco, Texas, city limits," Soto says about her childhood. "Due to minimal means, I started very young helping my parents on the fields. I was about nine or ten years old when I started driving. The sole purpose was to help my father haul hay out of the fields and assist driving my mother to her kidney dialysis treatments on a weekly basis."
Her mother's medical condition was severe, and since she did not speak English, she often needed Soto's assistance translating her medical documents. In one instance, when her mother was rushed to the hospital after a seizure, the young Soto struggled to get her mother treatment because Soto was still a minor. "At the end, with perseverance and fear, I managed to get the authorization needed to get her treated," he remembers.
Soto's mother passed away when Soto was sixteen and the teen had, by then, attended more doctor visits and paid more bills than most middle-aged adults. When she was twenty-three years old her father also passed away, and since her three older siblings had all passed away before she reached the age of five, she had no family left by her side.
Nevertheless, her ability to deal with high-pressure situations helped start her career as a police officer at the Frisco Police Department. Soto believes her experience in law enforcement shapes how she approaches her role as the Director of HR and Safety at Steves and Sons, a Texas-based 156-year-old door manufacturer.
Today, she leads a department with eighteen employees and manages everything from employee relations, benefits, compliance, training and development, workers compensation, safety, COVID-19, vendor agreements, payroll, and talent development to recruiting and retention efforts. She is also responsible for fostering a company culture that keeps staff members safe and successful in their jobs as her employer opens more locations.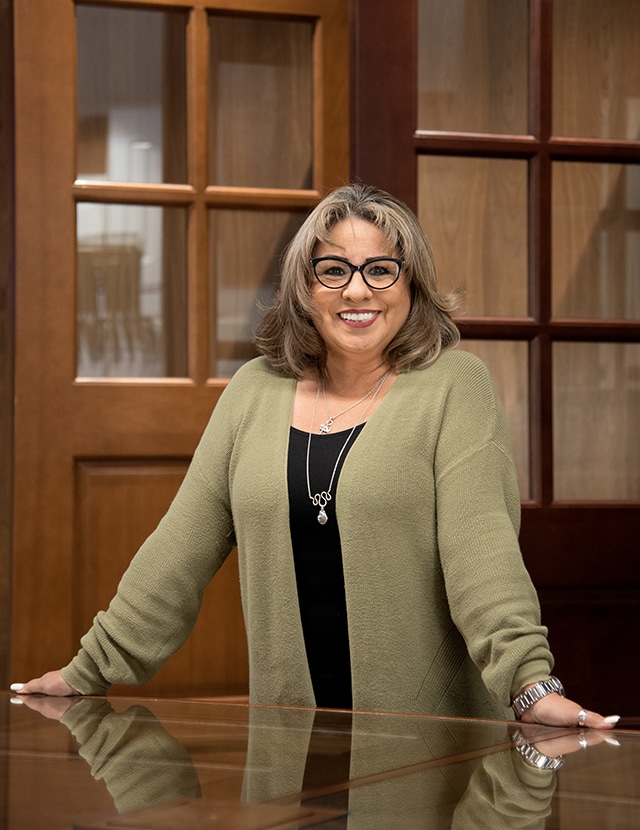 Not long after Soto joined Steves & Sons in 2020, she conducted an analysis where supervisory leadership training was desperately needed to improve overall production. Unfortunately, her findings were that they had no previous or current supervisory experience.
"What they wanted to do here is they wanted to make some adjustments within the supervisory level," Soto says. "My question to them was, how can you not give them the opportunity if you haven't given them the tools and resources?"
Of course, Soto takes pride in being collaborative. Still, she refuses to settle for less when it comes to equipping staff members with what they need to perform their jobs. Not only did she spearhead a leadership training series for supervisors, she held weekly sessions until the program ended. "My passion for training is to create a culture of inclusion and diversity," the director says. "They were so focused in just the production itself . . . now their focus has literally become much wider."
Soto empowered supervisors to make production efforts more efficient. But even the best trainer in the company would learn how working conditions at its manufacturing plants caused life or death situations.
"This past year, we've had some situations where we had employees who talked about hurting, harming themselves due to personal situations," Soto comments about a few employees who were on suicide watch. "It's difficult doing it from afar, so I've had to coach and educate our onsite managers at that location to walk them through the steps. I've created a process that has been successful where both our benefits manager and our nurse are involved. They are both readily prepared to assist when my 911 call comes through.
According to the Bureau of Labor Statistics, first-line supervisors of production and operating workers committed the tenth-most suicides from 2014 to 2018. While Soto was not yet employed by Steves and Sons during that period, she responded to on-site emergencies by expanding its employee benefits program. Because she vouched for staff members to have more mental health resources, they can now access counseling services.
Soto knows that turning around the safety practices of a Fordist organization is easier said than done. Yet, for the first time in her life, she decided that it's not going to stop her from carving out time to enjoy the childhood she never had. "Up until three years ago, I retired from playing ball. The company here said, 'Hey, let's start a softball team. And guess what? I'm playing, so I love the sport," she says. And, as someone whose been on the front lines of public safety and now employee wellbeing, she shares this advice with her employees. "Don't ever give up," Soto says. "If you fall, you get up, you dust off and do it again. I will provide you all the tools and resources to be successful. You just got to utilize them."