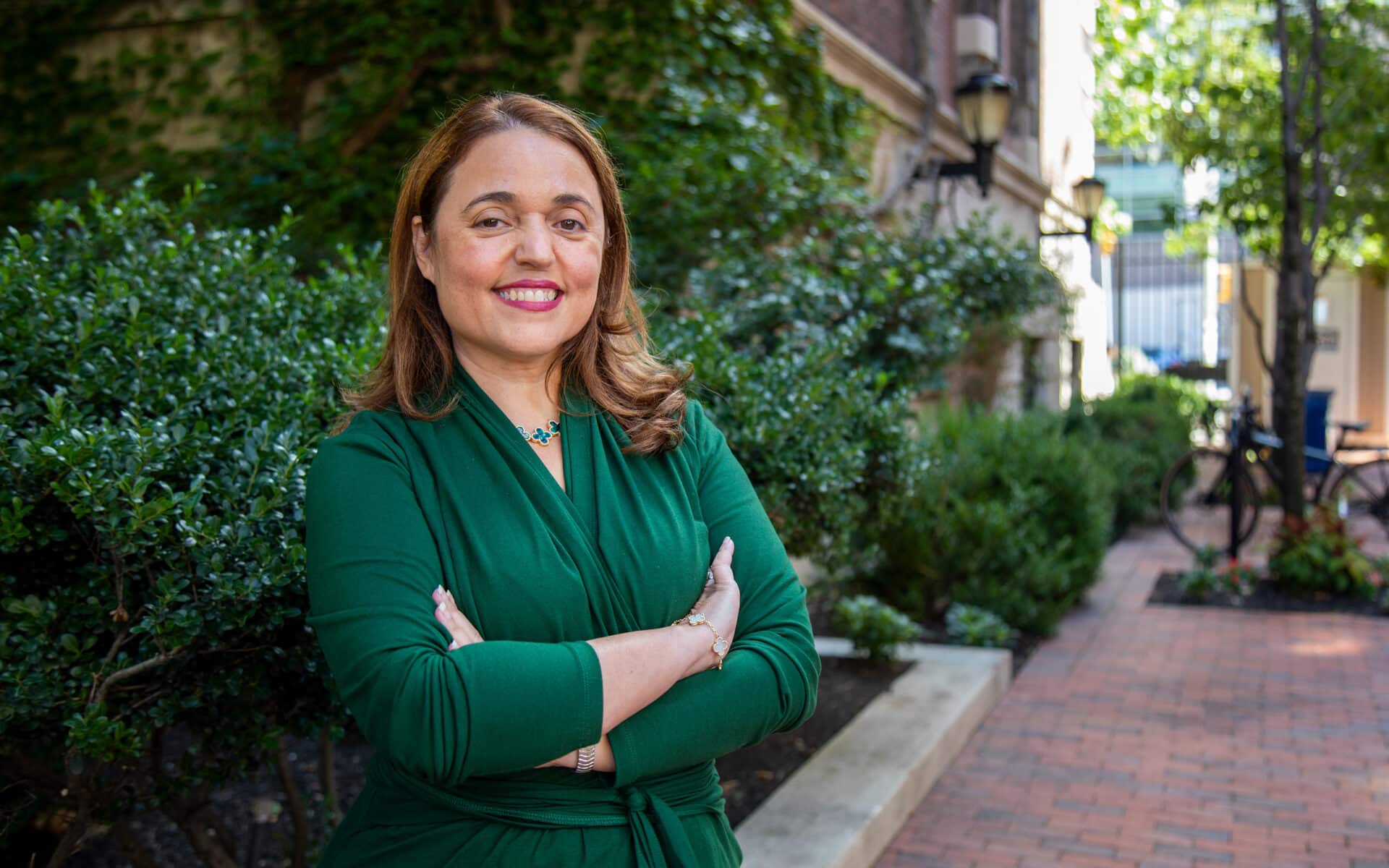 When it opened its doors in 1889, Barnard College was one of the only places in the United States where women could receive the kind of high-quality education usually reserved for men. Then, its fourteen female students met in a brownstone building near Grand Central Station. Now, the college has about 3,000 undergraduates and is known as one of the best liberal arts schools in the nation.
With 10,395 applicants and 1,192 admits in the class of 2025, it is one of the most selective colleges around. Students clamor to study at its renowned academic centers like the Barnard Center for Research on Women, the Digital Humanities Center, and the Athena Center for Leadership.
Over its more than 130 years of history, Barnard College has built a strong reputation in higher education and produced notable graduates like Joan Rivers, Martha Stewart, Twyla Tharp, and Zora Neale Hurston. It also produced Jomysha Delgado Stephen who says, "the experience at Barnard was transformative and [gave me] access to things that I didn't even know."
Today, Delgado Stephen is the college's executive vice president and general counsel. She joined the organization in a professional capacity in 2003, but the four years Delgado Stephen spent studying Russian language and literature at the college most inform the work she does as Barnard's chief administrative and legal officer.
In that role, Delgado Stephen develops policies, provides legal guidance, and oversees offices like those of the president, human resources, emergency services, and community accountability. As a former Barnard student, Delgado Stephen is linked to the college's mission inextricably. The historic college was once a "unique place" says the EVP. "We [were] providing learning to women, who might not be able to attend other institutions. Now we are the most selective women's college in the country with an 8 percent admissions rate. Despite the ability to go anywhere our students still choose to come here.
Delgado Stephen grew up in a Puerto Rican family living in New York City. She attended the city's public schools and seized the opportunity to go to its specialized Bronx High School of Science. In Barnard, the first-generation college student found a new world filled with wonderful mentors, gifted faculty, and dedicated students. After a foundational four years, she continued onto Columbia University School of Law, before starting her career in commercial real estate law at some of the top firms in NYC.
Walk into her office on campus today, and you'll see a framed piece of art that poses one simple question. "What would you do if you were not afraid?" The sign reminds Delgado Stephen to be bold in her professional and personal lives alike. At work, leading teams, and shattering barriers as the first Latina to hold the top legal seat and the highest-ranking Latina in the college's history.
At home, she's raising two problem-solvers and future leaders of her own. Both jobs require attention and focus. While Delgado Stephen maintains a healthy balance between work and life, she also communicates her work commitment to her children. "I'm thoughtful about how I spend my time, and I'm very dedicated to the work I do for Barnard," she says. "My kids know that this is not just work for me, it's a mission."
On accepting this prestigious, mission-driven role, she says, "As counsel we keep the doors open, and this is a college with a great mission of education young women to be next generation of leaders." She adds, "as a Latina who benefitted as a part of this community, I wanted to be part of that."
That mission comes with inherent challenges. A college campus operates as a miniature city of its own with a wide array of lurking legal issues that could surface at any time. Those working in higher education often find themselves on the leading edge of the day's most controversial issues years before they hit the corporate office or other venues.
Barnard's experts have been tapped to provide expert opinions on affirmative action, women's reproductive rights, and other key topics. The school started admitting transgender women in 2016. In October of 2022, officials announced that Barnard will give students access to abortion pills. Delgado Stephen was an integral part in both initiatives and leads the team working to address Barnard's response to the SCOTUS decision on Affirmative Action.
As a child, Delgado Stephen lived just blocks away from Barnard. She says that although she lived within walking distance, a top-level college education seemed out of her reach. "My family couldn't help me access and navigate college, because they didn't know it, so today I get to ensure Barnard continues to be accessible to people like me," she says. Delgado Stephen leverages her reach at EVP to create pathways for professional development throughout the entire college, as well as in her own legal department. Fifty percent of Barnard's 891 employees are non-white, 17 percent are Hispanic or Latino.
Wednesday, May 17, 2023, will be a special day for Barnard. Degree candidates will cross the commencement stage to receive congratulations as they graduate with majors like biology, computer science, political science, and history. When the ceremony is over and the degrees are conferred, Delgado Stephen will take a short break. Then, she'll get back to work and prepare herself to welcome the next class of future leaders coming to campus in the fall.