https://hispanicexecutive.com/alberto-perales-elementia/
In times influenced by social media and the buzz of around-the-clock communication, the line between personal and professional identities can get blurred. For some, the fading boundary warrants concern around privacy and conduct. Hector Izzo, on the other hand, understands the situation differently. Individuals ought to be authentic to who they are in and out of the office, so personal ideals must align with company principles in the workplace. Guided by this mentality, Izzo has revolutionized the function of Suez's general counsel as its chief compliance officer.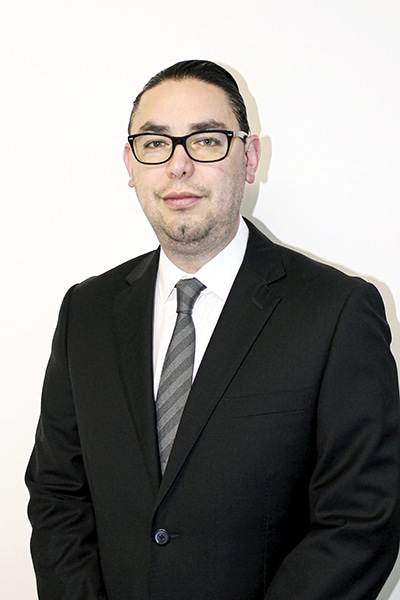 Izzo joined forces with Suez to lead their in-house legal team in September of 2017—largely due to the values the company represented. Its dedication to economic and technological development—and its mindfulness of society and the environment—made accepting the job an easy decision. And, since his start, Izzo has "brought the legal into the business" by transitioning his in-house counsel into proactive legal partners.
As in-house counsel, Izzo's understanding of the pressure points, strategy, and objectives of the business model is coupled with his ability to impart counseling on risks and legal issues to management. "Rather than only communicating legal advice, I can offer more in-depth counseling," he says, "because I am an insider." As such, he expects the same well-roundedness and understanding from his team.
"The legal in-house team you create is the key to your success as a leader," he explains. "No matter how smart, talented, driven, or passionate you may be as a general counsel, the success of your legal department depends in large part to a strong and motivated team that works well together in accomplishing the tasks and goals that come along."
Izzo has found that, when regarded as business partners, in-house counsel is less likely to act as a bottleneck to departments. He involves his legal team in business strategies and policies at their developmental stages; and, by interacting cross-departmentally early on with a collaborative win-win approach, his team can better understand company goals and more effectively help balance the legal risks with the benefits.
Bottlenecks are often caused simply by a lack of capacity and efficiency. Oftentimes, no individual team member is responsible for such blockage, Izzo believes. The culprit is revealed in the overall process or at the time counsel is involved. "From our side, it all begins with awareness and understanding: knowing where, when, and how roadblocks happen and developing the most effective way to surmount these obstacles."
"It's not only a job title. It requires a self-commitment to preach by example and deal with situations in both a personal and professional manner."
Thus, by forwarding a message of communication to his team, both efficiency and business growth are better realized.
He doesn't wait around to be called on by members of his team. He informally checks in. He asks about their current workload and mental well-being. And when someone needs help, he goes out of his way. "I always say, 'I'm not going to teach bible to the Pope.' Hence, I'm not going to teach you laws; rather, with my experience, I'll try to guide knowledge into [application]."
By understanding the strengths of each individual on his team, Izzo feels comfortable delegating tasks appropriately and rightfully recognizing success. Assigning specific projects to specific attorneys fosters a results-driven attitude that prevents the politicism that can saddle corporate legal departments. In this way, no one attorney obsesses over their own career trajectory and instead values the collaborative nature of the team.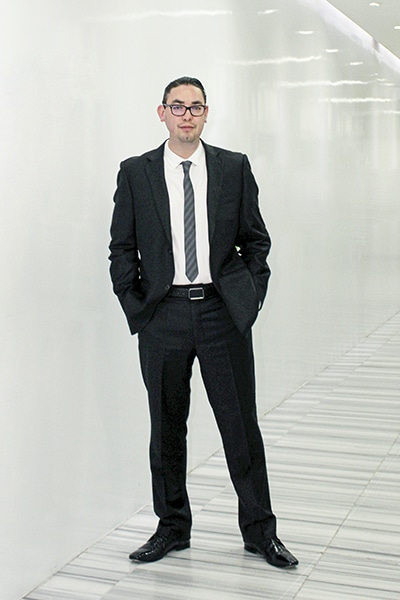 "At first, it was complicated," he says. "The legal team had never been seen as a partner, rather, as a simple facilitator of questions and answers. Once [this model] was accepted, management realized we were contributing and adding value to the business." After just one year of Izzo's new setup, the GC Powerlist – Legal 500 recognized Suez's in-house counsel as one of the best legal teams in Mexico.
By living up to the expectations he sets for himself, it's only natural he sets his standards high for his team. But for Izzo, growth is not only defined by success. Growth also comes from the confronting of challenges and learning along the way.
"Mindset is everything," Izzo says. "A growth mentality assumes that my views can be changed when they no longer allow me to achieve my goals. I challenge myself all the time. It helps me grow, pushing myself beyond what I believe I can do."
This mentality serves as his guiding light in and out of the office. He volunteers regularly at local animal shelters and encourages his team to similarly commit to community action. By rejecting a crystal clear personal-professional dichotomy, Izzo can speak on corporate behavior grounded in philosophies that expand past department lines.
As he says: "It's not only a job title. It requires a self-commitment to preach by example and deal with situations in both a personal and professional manner."
---
Related Links