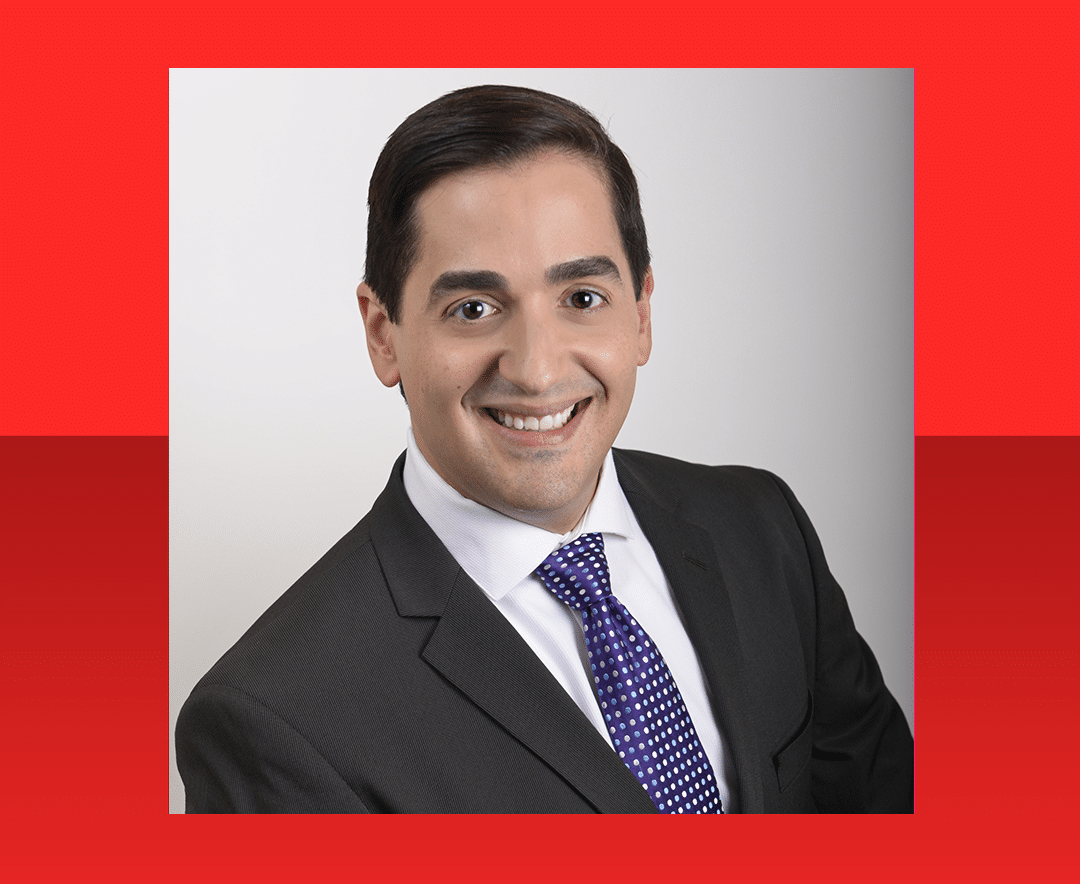 Long before Frankie Miranda became Hispanic Federation's first openly gay president and CEO in late 2019, his tenure at the organization began as a program coordinator in 1998. "I came to New York City from Puerto Rico to pursue my graduate studies. While it was impressive to have a diploma from NYU, there were limited opportunities for somebody like me," he says. "The Federation valued my bilingual skills and culture, [and is] dedicated to making sure that talented people like me have opportunities."
Hispanic Federation—founded in New York City in 1990 by Luis Miranda Jr.—is one of the largest Latinx empowerment and advocacy organizations in the United States. Helmed by Miranda (no relation to Luis), the nonprofit is dedicated to strengthening Latinx social, political, and economic empowerment through a network of more than six hundred affiliated organizations engaging on issues including healthcare inequity and food access, advocating for immigration and gun control reforms, and supporting reproductive rights.
Throughout his interview with Hispanic Executive, Miranda shares that the role is an enormous privilege and responsibility. He initially said no when he was first invited to take on this role because he wanted to continue to do hands-on work on the ground in Latinx communities. Ultimately, he realized the role was an impactful one that would give him the power to support more Latinx causes.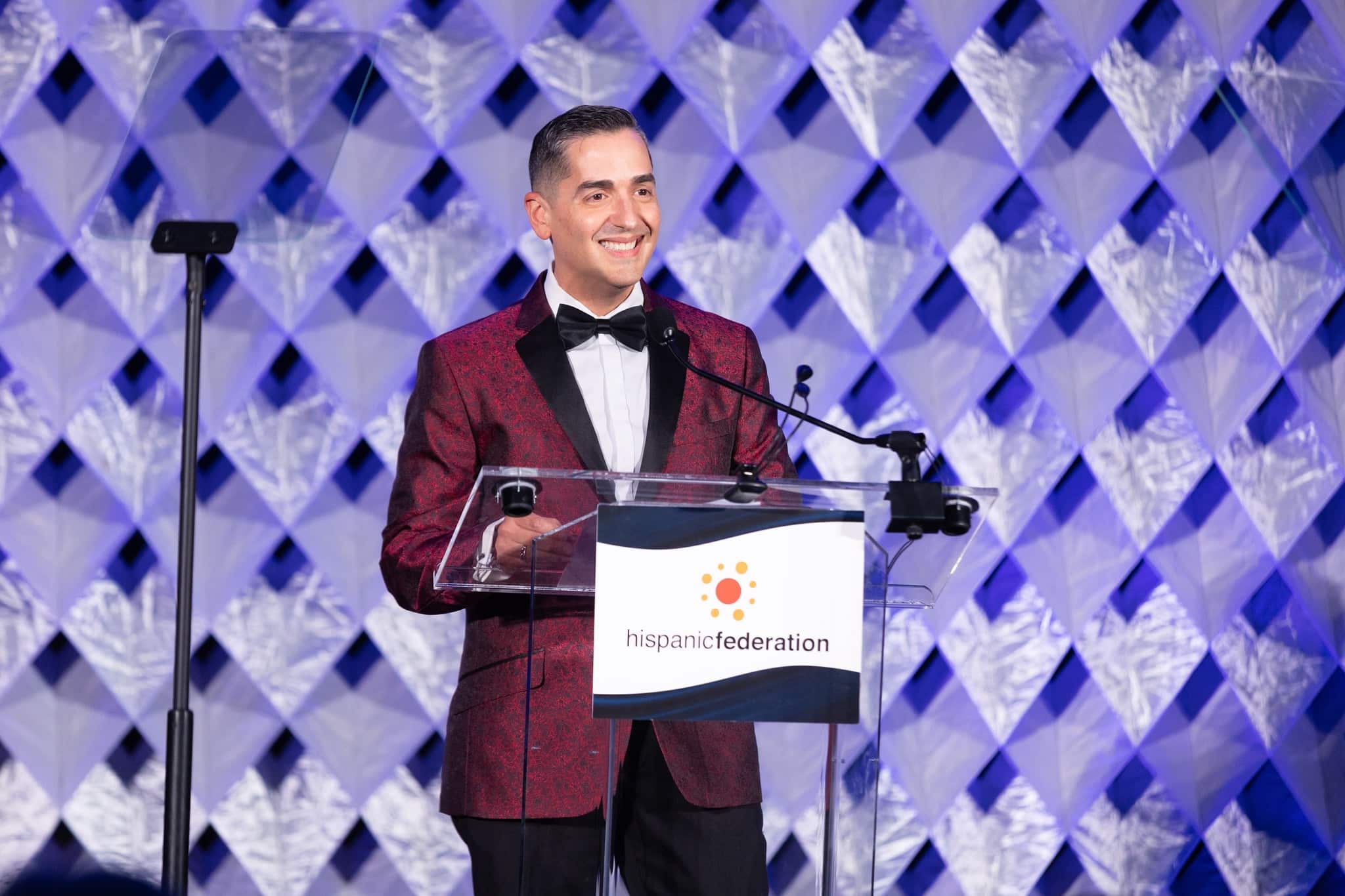 Today, he doesn't take his influence and ability to spearhead measurable impact for granted. "I feel very proud the Federation gave me the opportunity to share my personal story. As the first openly gay president and CEO of Hispanic Federation, my experience informs the policy strategy and mission," he says.
A core part of Miranda's mission at the organization has been elevating voices clamoring for Latinx LGBTQ+ civil rights. "I've been blessed [here] from very early on to be heard, and [have made] sure we're not limited to a single area of the LGBTQ+ Latinx community. Originally, the Federation focused on HIV/AIDS prevention and treatment during the epidemic in the 1990s," Miranda says. "I [shared that] my life partner was deported back to Brazil, [so] the Federation started to advocate for marriage equality through the perspective of immigration and family separation. That's when I realized my life mission was to be an advocate and activist."
Last June, Miranda helped launch the Advance Change Together (ACT) initiative to support Latinx-led and serving LGBTQ+ organizations across the country. "We have 25 grantees and support their efforts, as well as engage them in solutions [so] the Federation can continue [to] support their mission," he says. Through ACT, $1 million was distributed to Latinx LGBTQ+ nonprofits via grants of up to $50,000. "We're disrupting the funding streams going into Latinx-led and serving LGBTQ+ organizations," he says.
Songwriter and performer Lin-Manuel Miranda has been an enormous supporter of ACT alongside his father (the Federation's founder) and the Miranda family, who contributed a part of the initiative's seed funding. The Broadway and Hollywood star's involvement with the Federation spans decades and causes, including getting more Latinxs to vote, donating a Hamilton performance in Puerto Rico, recruiting other superstar Latinxs like Ricky Martin to support ACT, and serving as a lifetime chair of the Hispanic Federation Gala.
Looking to the future, the president and CEO is optimistic about the Latinx community's progress and hopes that during his tenure as president the Federation will continue to be active in every single space where the Latinx community needs representation.
"We want to continue ensuring that the fair share of resources go to Latinx-serving Latinx-led organizations that make our community stronger and more empowered. . . [yet one day] I want society to reach the point in which we don't need to explain the importance of the Latinx community to the fabric and economy of this nation," Miranda says.
In the meantime, he uses his story to inspire younger generations. "I talk to college students who, like me, were the first generation in their family going to college. My experience shows them that despite having an accent, they have a lot of potential. With the right guidance and being in the right place that values community culture, civil rights, and empowerment of our community, they're going to succeed," Miranda says.