Picture this: a middle-aged man walks into the drug store looking for a product to hide his emerging gray hair. While women can choose from multiple brands and dozens of shades, the man has few options. He grabs the first box he sees, pays, and exits the store as quickly as possible. When he opens the box, he finds a low-quality product coupled with a one-size-fits-most application technique. The dye job ends up looking uneven and unnatural.
Carlos Barreto is disrupting this outdated model with Cleverman, a modern hair color brand designed to introduce choice and quality while revolutionizing the customer experience. Users start online, where they answer questions about color, style, texture, and goals. The process pulls from ten thousand possible combinations of color, coverage, tools, timing, and treatments to generate a personalized solution. Cleverman then delivers each coloring kit straight to the consumer with one-time purchase as well as subscription service models.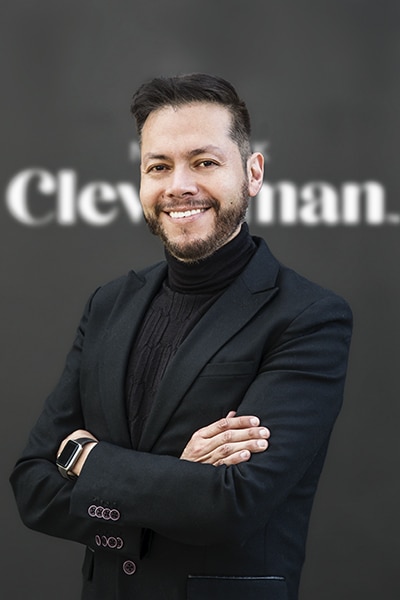 No one who has met or worked with Barreto, who serves as CEO, founder, and president of Cleverman, is surprised to find out that he's the business, marketing, and creative genius behind this product. In many ways, it's the culmination of his work in the competitive world of consumer goods.
After studying industrial engineering in Bogotá, Colombia, Barreto started his career at Procter & Gamble, where he led marketing endeavors for Oral-B and Gillette. Early experiences with Gillette helped shape Barreto's appreciation of diversity. At a leadership development program held in Boston, he says, "I had exposure to people from all over the world, and it showed me how critical cultural perspectives are in any business."
Later on, Gillette dispatched Barreto to his native Colombia to work in the field as a wholesale sales representative. Barreto crisscrossed remote villages in a small car to convince independent retailers to stock Gillette products. "My time as a salesman was important because it made me more humble," he says. "I learned details about what actually happens in the field that marketers and executives overlook or never learn."
Barreto's year in Colombia compelled him to make several changes at the company. He implemented programs to incentivize sales staff, and he also started designing smaller store displays that would actually fit in a salesman's car.
Eventually, it became undeniable that Barreto was a rising star in the industry. After ten years, Barreto left Procter & Gamble and continued his career at Kimberly-Clark, where he managed feminine and adult care brands. As a young man who couldn't use the products he was marketing, Barreto learned to rely on research and colleagues, uniting teams across various jurisdictions to develop global strategies.
Barreto deepened those capabilities as a global director of innovation at Coca-Cola. He was with the company in 2009 when Coke introduced Coca-Cola Freestyle, the touch-screen system that can serve 165 drinks in any combination. Working on these endeavors helped Barreto understand the power of customization in the user experience, which he now leverages at Cleverman.
Eight years at Revlon further prepared Barreto for success. He joined the company in 2011 to lead its personal care portfolio. While Revlon poured resources into its iconic cosmetics business, Barreto managed non-cosmetics with whatever was left over. "I got the last two minutes of every meeting to talk about my projects," he jokes. Despite limited resources, the executive transformed underperforming brands and helped make hair color products like Colorsilk into market leaders.
After years of racking up these types of wins for other companies, Barreto began to contemplate building something on his own. When an entrepreneur and close friend offered to bankroll his new company, Barreto left Revlon. Weeks later, he received devastating news—his investor, friend, and mentor was killed in a bicycle accident.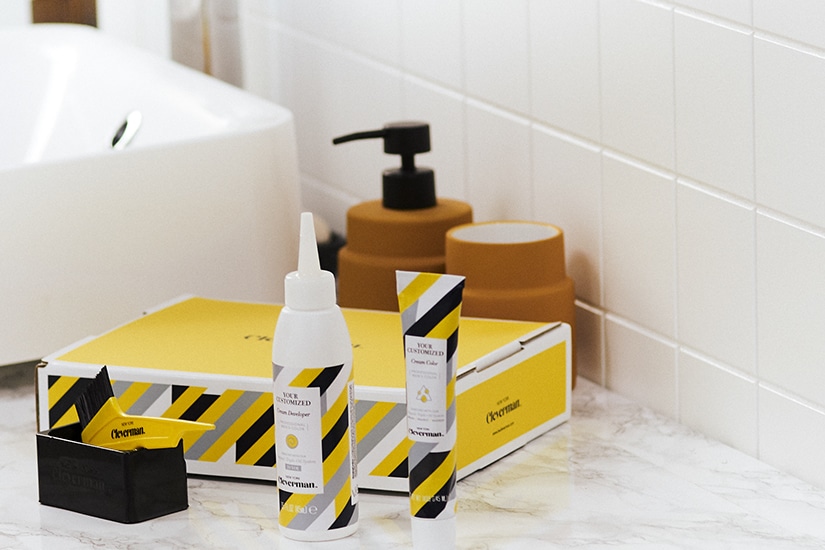 Barreto was shocked and left with few options—he had just quit a stable job at a billion-dollar company. That's when he remembered a key piece of advice from his late friend. "He told me to follow my dreams, and that he knew I could do it," Barreto recalls. The memory compelled Barreto to move forward despite the tragic setback.
In starting Cleverman, Barreto relied on several lessons learned throughout his career. Not only did he make personalization a cornerstone of the brand, he also focused on diversity. "I've seen that the best companies leverage worldwide talent, and we're making that a competitive advantage here," he explains. Italian professionals helped build Cleverman's formula, Argentinian and Colombian executives worked on its digital plan, and Mexican creators established the artwork for the brand.
Three years later, Barreto has no regrets about leaving behind his career at consumer goods giants like Revlon and Procter & Gamble. He believes he started his company at just the right time, as customers are favoring smaller brands and those brands can bypass physical retailers, test agile ad campaigns online, and rely on innovative manufacturers to fill low-volume orders.
"We're in the middle of a revolution. The world of consumer goods has changed in the last five years, and not all companies will survive," notes the CEO. But with customized solutions, a robust e-commerce platform, and a direct relationship with consumers, Barreto has Cleverman poised for success.
---
The Cyranos & Partners: "I've had the opportunity and the privilege to work with Carlos within different brands and latitudes for the last 18 years. He has always been an amazing source of inspiration, creating a real spirit of team work and trust. I know Cleverman has been his dream for a while and I am so excited that he finally 'jumped' into the entrepreneurship world. His passion and focus will surely make this venture a success." – Gustavo Martínez, PHD, Managing Director & Partner