Joining a gym or new fitness class is often intimidating. But back in 2003, when Joey Gonzalez signed up for his first class with the popular fitness studio Barry's (then known as Barry's Bootcamp), all his fears dissolved as soon as he stepped into the iconic red room. "I had been nervous about joining because everyone talked about how difficult the class was, but I fell in love immediately," Gonzalez remembers. "I felt accepted by the community, and this experience really kick-started my fitness journey."
Gonzalez dove headfirst into both the classes and educating himself on physical health and wellness. He immersed himself so fully that it wasn't long before founder Barry Jay asked him to join the team as an instructor. Over the course of the next few years, Gonzalez worked his way through the ranks from instructor to a senior management role, where he encouraged leadership to expand the brand.
"I spent some time trying to convince Barry and the other investors that taking me on as a partner and allowing me to open some new studios was a good idea," Gonzalez says with a laugh. In 2009, he was finally able to begin opening new locations, from San Diego to New York. In the process, he learned not only how to build the business side of operations but how to foster "the communities that make Barry's so special and different to other fitness programs," he explains. As the company rapidly expanded, Gonzalez's career grew as well; in 2015, following the company's private equity transition, investors asked if he would take on the role of CEO of Barry's.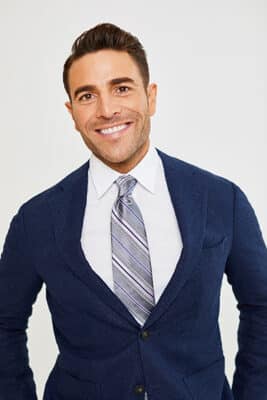 While his job has changed over the years, Gonzalez's passion for the brand has not. "There has always been an energy and attitude at Barry's that I feel incredibly connected to," he says. "With time and patience, you can do anything you put your mind to. Initially, that manifested in my fitness goals, but it has since manifested in my own life. That is what has sustained my relationship with the brand as well as driven my expansion of Barry's—because I believed in it and myself."
Since joining Barry's, Gonzalez has seen many iterations of the business and has pushed to improve it with each new transformation. "When I started at Barry's, it was absolutely a 'no-frills' experience. There was one toilet room in the actual studio, which always had a line of ten to fifteen people waiting to change or use it, and there was essentially no lobby," Gonzalez remembers with a laugh.
At Barry's Chelsea in New York City, Gonzalez reinvented the footprint of Barry's studios. "We took on more square footage, added locker rooms and showers, and [added] the Fuel Bar, which I saw as a great opportunity to drive the community aspect of Barry's," he explains. In 2018, Gonzalez oversaw a rebranding of Barry's, which dropped "Bootcamp" from the name to provide a more inclusive environment for attendees, and added several different class modalities for a more diversified fitness experience.
Gonzalez believes this type of evolution illustrates one of the core values at Barry's: innovation. "Barry has been an innovator from the start, since he essentially founded the first boutique fitness concept. Barry's was born out of innovation, and that innovation is what has continued to help us reinvent ourselves," Gonzalez says.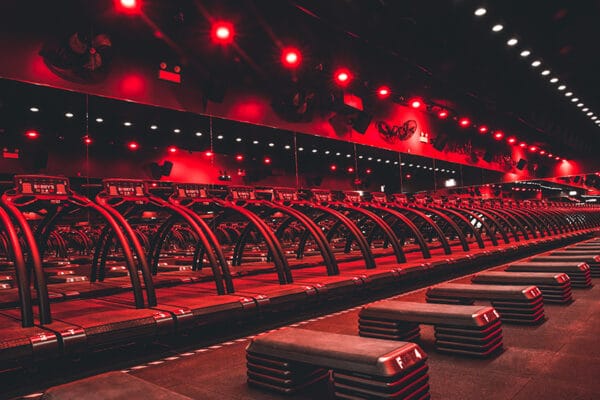 In 2020, that core value was put to the test during the pandemic, as fitness companies had to get creative with how to provide support for their clients through nontraditional mediums. Gonzalez and his teams were quick to respond.
"We initially went on Instagram Live to host an at-home training session, and when we saw how many people joined, we knew we had to develop a digital experience for our clients," he explains. Shortly after that initial session, Barry's launched Barry's at Home, a virtual fitness offering that served as the foundation for Barry's X, which launched in August 2021. "We really tried to capture the same feeling of being in the red room, where clients can still receive live feedback from instructors while they work out at home," Gonzalez says.
Beyond driving the current and future business evolutions that Barry's will undergo, Gonzalez hopes to continue fostering an area that sets Barry's apart: its inclusive community. "Growing up as a gay, Hispanic kid in a homogenous part of the country, I learned at an early age what it's like to be left out and to not have a community at my fingertips," he says. "And that has certainly fueled my ambition for making sure that others will never feel that way, both in my personal life and in this company. We took an employee survey to ensure that our objectives were lining up with actual outcomes of the business, and the one thing that came up for everybody was that they not only felt accepted at Barry's but also celebrated. That truly has been one of the most gratifying parts of my journey."
---
Applied Knowledge
To help further his goals at Barry's, Joey Gonzalez has entered Harvard Business School's owner/president management (OPM) program, which he says has been incredibly beneficial to him. "This program has helped equip me with foundational knowledge around finance, accounting, and strategy, and I feel like it's been more powerful than just an MBA, because knowledge is nothing without application," Gonzalez says. "I came out of my first year with so many ideas and have been able to see my business through a completely different lens."