Carlos Vidal has been in franchise development for his entire professional career.
For the past twenty-five years, he has worked internationally to expand big, household names like McDonald's, Pizza Hut, KFC, Taco Bell, Dunkin' Donuts, Baskin-Robbins, and more. Moreover, he has worked to help develop more than just commodity food brands, such as the Spanish dry cleaning and laundry service Pressto, where he helped open over 550 new units in 21 countries.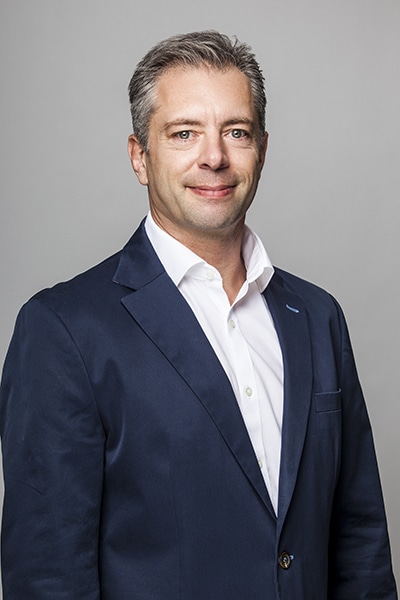 Now, Vidal stands as president of international development for the global boutique fitness franchise Orangetheory Fitness, where he guides the company toward new geographic areas of opportunity.
Regardless of the service, Vidal has noticed common threads between each of his positions, and over time he's established credible, timeless goals that teams can successfully develop to expand their brands.
First, Vidal says, it's important to prioritize. "You must put the franchisee first," he explains. "Expanding a franchise network only works if it works for the franchisee at studio level, which is something franchising companies should execute diligently and consistently—otherwise the two won't be successful in the long-term."
Secondly, Vidal says that his time working is sales development allotted him important foundational knowledge about the brand that aided in his tactic for expansion. "In order to be able to sell the product, you should know your product and the industry very well," he says, simply.
But on top of industry knowledge, Vidal says that developing relationships is the final, essential component to successfully allowing a company to thrive and expand. "The people component is always critical," he says. "Building relationships at all levels, from internal teams to external suppliers and collaborators, is important, and you achieve that with good communication about how you lead and ensuring that they share the vision you paint."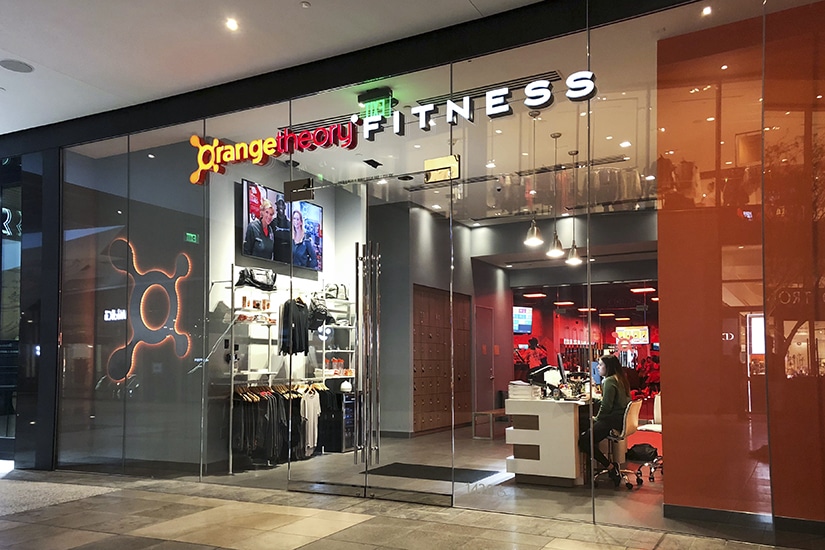 At Orangetheory, Vidal has used these lessons to expand the fitness giant to several new locations across the globe, in addition to the twenty-three different countries in which it currently operates. In 2019, the international development team will open more than fifty new units and several new markets around the world—a feat that required Vidal to grow his team and one that ultimately set the groundwork for future international growth. Long-term, Vidal predicts that the brand will be able to open up three thousand new studios around the world.
Naturally, with footprints in countries like Japan, Australia, and the UK, Orangetheory and Vidal must also take into consideration the nuances that come with moving into each market. Orangetheory's model, however, gives Vidal a leg up in that its mission never gets lost in translation regardless of where it moves.
"Unlike the food industry, where each country has different palates, suppliers, qualities, and eating habits, the fitness industry is very much the same," Vidal explains. "Our mission and vision statement are that we exist to help people live a healthier, more vibrant life. What you do in the workout gives you more life outside of the studio. It seems simple and straightforward, but it fuels our higher goal. With that in mind, we want our workout to get to each corner of the world because we feel, as long as you have a body, you can relate to our mission."
"When people ask me about my job, I tell them I am in the business of changing lives. Orangetheory gives me the opportunity to be part of a higher mission, something that is really worthy."
Classes at Orangetheory seek to uphold a sense of community within each session. Furthermore, each workout is "scientifically backed, technology tracked, and professionally coach-led." People work out in groups, using a combination of exercises on treadmills, rowers, and free-weight stations, and function on a model that allows each member to hold themselves accountable through their heart-rate monitors. Members push and support each other, and a sense of community is created. This fitness model based on the mentioned trifecta, in addition to being a "very unique brand that is difficult to copy," also influences the organization from top to bottom, both operationally and interpersonally.
"When I came here, I immediately saw a very strong culture with people focused on a caring ecosystem as a whole—on community-building from the members' perspectives and the employees'," Vidal expresses. "There was so much passion within the company and within the community outside of the office. There are so many life-changing stories that people share, not only about their weight-loss journeys, but more importantly about whole-human transformations. And that passion is contagious. You definitely want to be in a place with that kind of vibe and be part of it."
As Vidal helps Orangetheory embark on its expansion, he keeps this community-centric mentality within his own team—a group which he admits constantly impresses him. He calls his team "a tribe within a tribe." The group functions heavily on communication and motivation, much like the sessions that members are a part of at any Orangetheory Fitness center. This method has allowed Vidal to create meaningful connections with his team, allowing them to reach greater goals.
"It's about supporting them the way they are," Vidal says. "We must communicate a lot to understand what drives people and what motivates them, so we don't assume that everyone is motivated the same way. I've learned that it's important to give people the tools they need to carry out the work given to them, as well as the space they need to express themselves."
While Vidal recognizes the importance of meeting his team where they are, he strives to push them toward accomplishing greater things. He says he wants them to "make their own mistakes, take risks, and confront each other with different perspectives." Vidal's efforts have allowed his team to function independently, inspiring them to develop their own ways of achieving goals and creating strategic discussions in, what Vidal calls, "a very participative team environment."
"We have a role in this global fight against sedentarism and obesity. Everyone at Orangetheory does so much to create that sense of belonging and catapult change."
As the international development team moves toward its goal of expanding Orangetheory exponentially, Vidal believes that this level of engagement will be key in furthering the company's mission of attacking the world's evasive, sedentary lifestyle. He says, "We have a role in this global fight against sedentarism and obesity. Everyone at Orangetheory does so much to create that sense of belonging and catapult change."
While Vidal drives the organization's development, he's confident that Orangetheory's contagious passion will follow along with its growing network, regardless of where it expands next. With hands across the globe all reaching to help each other up, Orangetheory is making the wish for a healthier world into a reality.
"When people ask me about my job, I tell them I am in the business of changing lives," he says. "Orangetheory gives me the opportunity to be part of a higher mission, something that is really worthy."
---
RELATED LINKS
https://hispanicexecutive.com/2019/mayra-boitel-randy-martinez-cvs-health/
https://hispanicexecutive.com/2019/phil-colmenares-premera-blue-cross/