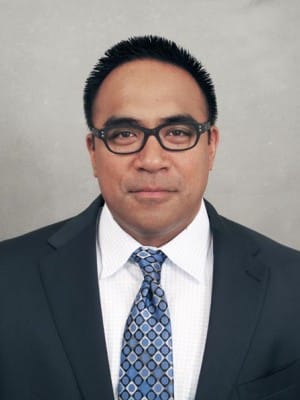 As a company with nearly 49,000 employees worldwide, it's clear to Baxter International Inc. that the hundreds of communities it serves and the employees who drive its success are exceedingly diverse. To embrace and support its various cultural and behavioral affinities, in 2008 Baxter established a Global Inclusion Council, a team of cross-functional leaders who ensure that the needs of its worldwide employees are met.
Baxter's Global Inclusion Council provides thought leadership, guidance, and support to enhance the company's inclusive culture. In collaboration with the Global Inclusion Council, Baxter's businesses, regions, and functions globally have developed local inclusion plans. These plans incorporate Baxter-wide opportunities, in addition to addressing their unique inclusion priorities and requirements. So it's no surprise that, when Rita Benavides and Francisco Rausa approached the council with the idea of creating a Latino affinity group, they received wholehearted support.
"There were initiatives implemented in various parts of the organization, but there was not a single focal point or formal comprehensive strategy for engaging Latino employees and the Latino communities we serve," says Rita Benavides, a senior manager responsible for talent management for the company's medical products business. Because some parts of the organization did not have visible Latino leaders, some employees could not see their growth path as clearly, which could lead to challenges in attracting and retaining Latino employees, she says.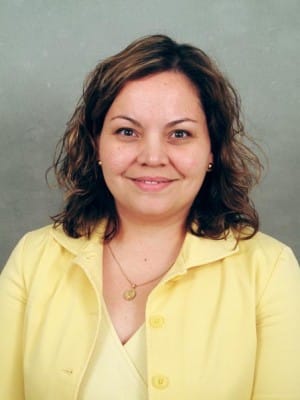 "At the time, I was also involved in a group at Baxter called Building Women Leaders, and it seemed there was a lot we could take away from that experience as well," says Benavides.
"Building Women Leaders" was one of the first affinity, or Business Resource Groups (BRGs), Baxter formally established to provide a forum for employees to share knowledge and ideas while embracing the unique backgrounds and perspectives of all participants. These groups support Baxter's business goals and aim to enhance employees' personal growth and multicultural understanding, while strengthening relationships among employees and with customers, partners, and community partners.
Meanwhile, as Benavides's wheels were turning, Rausa, senior manager in R&D for the medical products business, was heavily involved in a program Baxter created called Science@Work, to promote STEM (science, technology, engineering, and math) education in the Chicago Public School system.
The company's commitment to education focuses on enhancing local math and science education programs to prepare students for science careers. In 2008, Baxter launched Science@Work: Expanding Minds with Real-World Science, a multiyear commitment to Chicago Public Schools (CPS) to support teacher training and student development in health care and biotechnology. The program has reached a total of approximately 28,000 students and 530 teachers in more than 150 schools since 2008. As part of these efforts, Baxter provided start-up funding and hands-on support to open the Instituto Health Sciences Career Academy (IHSCA), and Baxter scientists and other employee volunteers teach, sponsor lab tours, and provide career advice to students throughout the year.
Instituto Health Sciences Career Academy (IHSCA)

According to a national survey, Latinos currently represent 3% of nurses, pharmacists, and physicians. To address the profound shortage of Latinos in the health-care field and Chicago's need for quality education options, Baxter's Science@ Work education initiative sponsors the IHSCA— the city's first charter health-science career academy. Located on the city's southwest side, the school's vision is to inspire and prepare 600 students a year for success.
IHSCA provides academic, social, and emotional learning to lay a foundation for the future with a rigorous, college-prep curriculum and professional certification for entry-level positions in the health-care field. The school also provides a fitness studio where every student prepares the mind and body for learning through daily yoga; 32 state-of-the-art classrooms; 10 laboratories where students engage in scientific experiments and clinical work; a nursing simulation lab; and a 200-person community room and cafeteria with a panoramic view of Chicago's downtown.
Through partnerships with area businesses, educational institutions, governmental and health-care organizations, professionals throughout Chicago teach, host job-shadowing and internship programs, and provide career advice to students throughout the year.
For more information regarding partnership and volunteer opportunities, visit
healthacademy.idpl.org.
"It's the first Chicago public school dedicated to health sciences, and due to its location in the Pilsen neighborhood of Chicago, the 2012 freshman class was 94 percent Latino," says Rausa, the vice chair on the executive board of the Instituto (see sidebar at left). "Support of Instituto drew a group of us together to volunteer and engage with students, and it was one of the driving forces behind Latinos@Baxter."
When Benavides and Rausa realized they shared similar thinking on formation of a Business Resource Group for Latino employees, they began pulling people together, developing a charter, and determining what challenges this group could tackle. They took their idea to the chief financial and the chief scientific and innovation officers of the company, who were the executive sponsors of Baxter's Global Inclusion Council, and both were very supportive. Following that, the pair, along with another colleague, made a presentation to Baxter's Global Inclusion Council and in 2011, Latinos@Baxter was launched. Today, it has more than 180 advocates from across the company.
To help foster ideas and communication, Latinos@Baxter launched an internal social collaboration site. "Employees from California to Puerto Rico to Shanghai can access it to learn about our initiative and have discussions," Rausa explains. "Then we learn from the conversations what people are passionate about, such as public affairs or science."
"It's also a forum for recognizing promotions, for shared learning, and for people to get some development experience," adds Benavides, who along with Rausa is copresident of the group. In addition, it gives Latinos a leadership role in planning company events. "There's a big focus on understanding the health-care needs of the Latino community outside of Baxter, and increasing the awareness of who we are and helping the community understand the products and services Baxter provides." That's where Rausa's educational work comes in. "Many of us have volunteered our time to participate in roundtable discussions and mentoring," he says.
In May, Latinos@Baxter held a development-focused event, bringing in a panel of leaders from across the company, where employee-attendees had an opportunity to ask about work experience, development opportunities, growth, and mentoring.
In June, Latinos@Baxter held its first executive board meeting. "We had brainstorming sessions around project goals and then broke those up into main workstreams," Rausa explains. "We had leaders in communication, talent development and acquisition, community, and business liaison support. Those four pillars are critical to accomplishing what the Latinos@Baxter business resource group is trying to do. We discussed potential solutions not just for Latinos, but for all minorities within the company, such as the need for mentors."
Benavides and Rausa are looking forward to growing Latinos@Baxter and to making a positive influence on both employees and the community. "As long as you have passionate people who really believe in what you're doing, I think it lends itself to success," Rausa says.