Angeles Investors is young—the nonprofit has barely been around a year. But during the organization's third pitch night, investment indications for the five groups vying for funding reached nearly $500,000. Angeles' mission, front and center on their website, is "to find, fund, and grow the most promising Hispanic and Latinx ventures." With this level of exponential growth and investment, it would seem that the nonprofit is well on its way to fulfilling that mission.
Angeles Investors Chair Adela Cepeda and President Marcelo De Santis have come to the fledgling group from very different worlds. Cepeda is a forty-year veteran of capital markets and corporate finance. She has served as director of several mutual funds as well as BMO Financial Corp., whose corporate parent is one of the largest banks in the world. De Santis is at home in the world of tech and has twenty-five years of experience as a global executive and digital transformation leader for companies such as Kraft Foods, Mondelēz, Pirelli, and ThoughtWorks Inc.
The two executives spoke with Hispanic Executive about what makes Angeles Investors, whose board is supported by centuries of expertise, collectively, so different from every other angel investor group.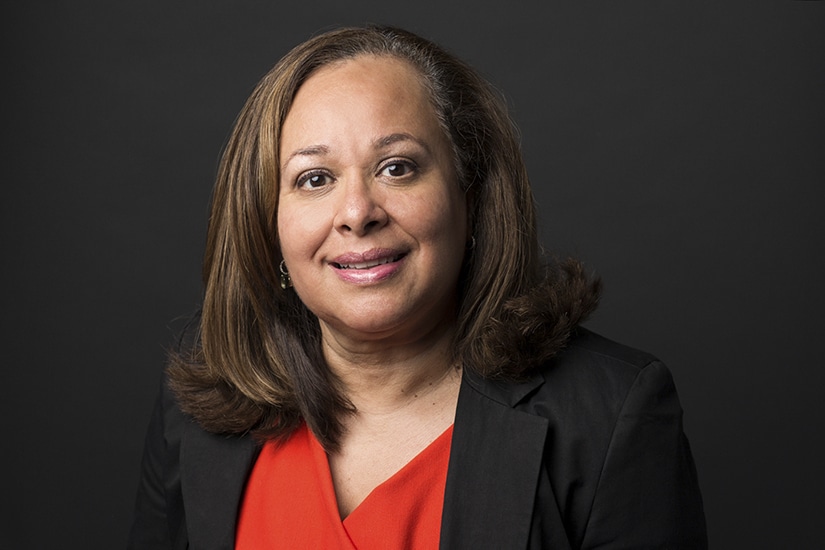 Defining the (Correct) Problem
De Santis says it took time to figure out exactly how he could be of service to the Latino community. "In the last ten years, I've been very close to the innovation ecosystem while collaborating with early-stage start-ups on accelerating innovation in large organizations," the president explains. "As I got close to that ecosystem, I started to notice that almost none of these start-ups were Latinx. None of the founders looked like me."
De Santis created a small, nonprofit incubator but soon realized he was solving for the wrong equation. "As I started to connect with more people, I came to understand that the gap wasn't a lack of Latinx founders. You can eventually find them. The real gap was that, once you found them, there was not enough financial support for them to grow their companies."
Cepeda saw the same problem, from her own vantage point. "It has always been patently clear to me that there is a dearth of capital reaching Latino entrepreneurs," she says. "Our big hurdle to scaling our businesses is access to capital. I wanted to jump in and try to open doors and provide that capital."
Angeles Investors has grown quickly in a very short period of time, and De Santis believes there is a multi-pronged personal investment from those looking to contribute. "We have gotten two kinds of feedback from our members," he says. "From the people who have invested before, they are excited to help fund Latinx entrepreneurs and contribute their knowledge and connections to help build this organization.
"The second group is people who are investing for the first time," De Santis continues. "They're excited to be joining an organization with a Latinx background and to learn along with their community about how early-stage investing works. They're looking at their membership fee as an investment in their education." Both groups, the president emphasizes, are growing the organization's mission in organic and essential ways.
A New Future
Who exactly is Angeles Investors looking to support? Cepeda has strong thoughts on the issue. "We believe that to be an effective disruptor, the play is most likely going to be a digital one," the chair says. "So we're very tech-focused, and that has proven to be an incredible niche for us." As Cepeda points out, if companies weren't cognizant of how imperative digital strategy is prior to 2020, the COVID-19 pandemic has made it immediately apparent that it's the only smart way to move forward.
Cepeda hopes that Angeles can become the first consideration for the start-ups it's looking to support. "I hope that Latino entrepreneurs will consider us an essential stop in their pursuit of capital and early capital," she explains. "Whether we invest in them or not, I hope that we will be able to help them expand their network and connect them to other venture capital angel investors. [Angeles Investors] is more than funding: it's about access to the network and the information to help entrepreneurs."
Eventually, Angeles Investors may even grow to become more than a nonprofit, says De Santis. "If you fast-forward three or four years, I would love Angeles to become a fund in its own right," he says. "Angel investing will always have a part of this, but as we see the portfolio growing and we see the confidence of the Latinx community to invest in the asset class growing, I would love to see this become a fund."
Even in the short term, there is a lot coming up ahead for the organization—especially if Angeles is able to continue with the growth it's seen in the past year. "We have gone from $10,000 checks to hundreds of thousands of dollars in investment," De Santis says. "The organization has evolved very fast, so our obvious focus right now is growing our members and our sponsors so we can grow the impact of our mission."
However the organization may change in future, its mission will stay largely the same. And that mission is perhaps summed up best by Cepeda, who, by helping to grow the prospects of Latino-founded companies, is helping create a more equitable future for her family. "As I look at my three daughters, who are all scaling the business and tech world right now, I want to be able to help young people reach their goals sooner," she says, "and with fewer hurdles along the way."
---
Related Links