As her community in Napa, California, began to feel the impact of the COVID-19 pandemic, Alica Del Valle took note of a neighbor who began making hand-sewn face masks for any who needed them throughout the community. Del Valle and her partner were some of the lucky recipients. Rather than paying for the face masks, each person who received a mask was asked to do something nice for a stranger, something Del Valle took to heart.
She transformed the corner of her property into a community area, complete with benches, a free library, a station where neighbors could write poetry, and a community message board, which, following the California wildfires of 2020, was dedicated to thanking first responders. "It was a beautiful reminder that we're not alone," Del Valle says. "We are all tied together as part of a larger community." Today, Del Valle carries that same community-minded perspective into her work as associate general counsel of marketing and IP at Airbnb, ensuring that the marketplace for unique, authentic places to stay and things to do grows by bringing its entire diverse community of employees, hosts, guests, and partners together.  
Earlier in her career, working as a staff attorney at the California Supreme Court, an associate at a boutique IP law firm, and as an in-house attorney at Salesforce and SanDisk, Del Valle realized the importance of fostering a healthy workplace environment.
"I spent the first six or seven years of my career without taking a vacation, trying to prove myself," she says. "But then I realized I was fighting for a success that I didn't necessarily buy into, and the physical manifestation of stress is a real thing.
"I make sure my team knows that there is a world where you can be a very dedicated professional and do incredible work and still take care of yourself and prioritize your mental, spiritual, and physical well-being," Del Valle adds.
At Airbnb, Del Valle dedicates herself to cultivating a genuine sense of trust and acting with compassion. Her goal is to invest in the growth and development of each member of her team, ensure that they feel empowered to work independently, and provide whatever support they need. To that end, Del Valle has spearheaded several diversity and inclusion initiatives and is actively working with a subgroup of women and minorities to address inherent biases and issues within her department and the broader company. 
Del Valle is equally determined to forge strong relationships throughout Airbnb's legal department, the broader company, and with critical external partners. Empathy, she explains, is critical to successful collaboration with business and legal partners, law firms, and necessary service providers alike.
"We need to recognize that we often serve as partners, counselors, and subject matter specialists but rarely lead whole initiatives unilaterally," Del Valle says. "Every person has their own micro-universe and way of working with others. We need to start from a point of assuming best intent and then bring empathy in how we partner, support, and counsel."
That emphasis on collaboration has turned out to be invaluable, particularly during the development and launch of the Trips business (now Airbnb Experiences). Up until that project, Del Valle says, the company had exclusively focused on providing unique and authentic accommodations around the world. The Trips launch would, for the first time, allow users access to an array of unique and authentic global experiences, from truffle hunting in Tuscany to Samurai swordplay in Tokyo.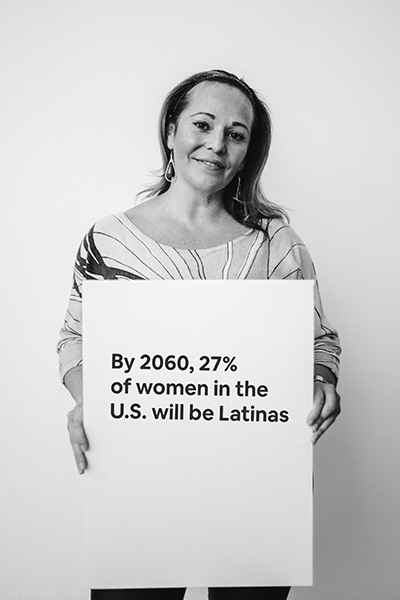 "I was the eighteenth lawyer hired at Airbnb, so back then we all had to wear a lot of different hats to make things happen," the attorney says of the Trips launch. "I reviewed over nine thousand pieces of content and learned so many new spaces, from food law to transportation law." But after months of tireless work, Airbnb launched Trips to much acclaim, and Experiences has since become a growth force for Airbnb.
Immediately after the launch, Del Valle and her family took a trip to Bali. While there, she decided to book a "Meditate with a Shaman" Airbnb Experience herself. "It was an incredible exposure to the local traditions and culture for us, and we were delighted that the host was so effusive about how the [Experiences] product was changing lives and serving as a gift to the community," Del Valle recalls. "That ability to bring people together is so important to us that when we first faced the pandemic, Airbnb ensured we could transition the model to create online Experiences to cater to our changing world circumstances. It's beautiful to watch the project evolve and continue to have meaningful impact."
But the Trips launch project isn't the only initiative Del Valle has worked on to have that kind of broad-ranging impact. In 2016, Del Valle worked alongside former Chief Marketing Officer Jonathan Mildenhall and his "Superbrand" team on the company's Super Bowl ad, an effort specifically designed to reflect Airbnb's ethos of "Belonging" and acceptance.
"On the heels of President Trump banning transgender people from serving in the military, we had an opportunity to highlight creative work produced entirely in-house that reflected what we stood for and wanted to see in the world," Del Valle recalls. "We felt that it was important to use highly coveted advertising time to promote a message of acceptance and belonging for all people rather than a product."
Composed of a series of close-ups, the ad highlights a wide spectrum of people of all ages and races. This is representative of both the communities that Airbnb serves and is composed of, Del Valle emphasizes. "Having diverse perspectives and diverse backgrounds is ultimately far more enriching and far more impactful," she says. "Airbnb spoke to me from the outset because of its desire to reflect and promote a more diverse and inclusive world."
---
Maynard Cooper & Gale: "It is such a pleasure to work with Alica and her team, and not just on a professional level but on a personal level as well. Alica leads by example. We look forward to continuing to work with her and her team at Airbnb." – Sasha Rao, Chair of Maynard's Intellectual Property Practice
---
Related Links
In Mexico City's Finance District, Hilton Gets Down to Business