Though 2014 ended with disappointing growth rates in many Latin American countries, Mexico managed to finish the year with modest but positive results, and growth is expected to continue this year. Back in November of 2014, the Financial Times predicted a GDP growth of 3.7 percent for Mexico in 2015. Market experts anticipate positive developments  in several industries. In 2013, the country reached its highest levels of performance indicators since 2008—especially in tourism, which represents roughly nine percent of Mexico's GDP.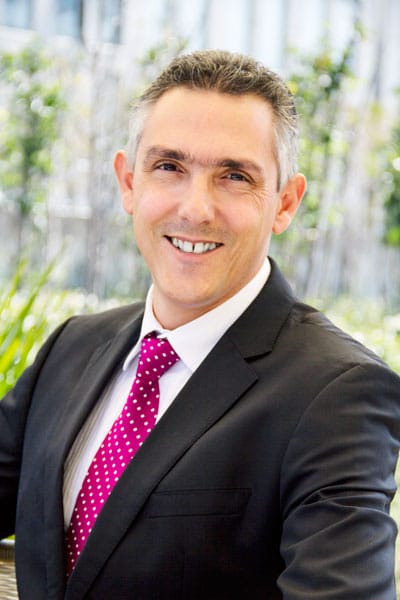 And the tourism boost is expected to continue. Mexico is already among the leading recipients of medical tourists, and resort towns like Riviera Maya are internationally known. Moreover, the government's expressed interest in turning Mexico into a world-class destination has led to investments in marketing and communications campaigns, security improvements, and softer travel measures. Among other players in the hospitality sector, Hilton Hotels & Resorts has moved to gain a bigger share of the market. In April 2014, the corporation opened the 260-room Hilton Mexico City Santa Fe.
As the hotel's general manager, Jerome Luciani, describes the many qualities and choices that the hotel offers, he points out that its location in the Santa Fe district gives it an edge; Santa Fe is the fastest-growing business district in the country. "It's not just an individual business travel destination—it's also becoming a destination for very important conventions," Luciani explains.
Indeed, the hotel is close to offices and business facilities of several multinational corporations, such as Microsoft, IBM, PepsiCo, Sony, Chrysler, and the Bancomer Convention Center. In addition, the Hilton Mexico City Santa Fe is conveniently located next to a large shopping mall, providing direct access to high-end supermarkets, movie theaters, and restaurants. "This means that guests have whatever they need at hand, which is a fantastic advantage," Luciani says. It's also only forty minutes away from the Benito Juarez International Airport and one hour from the Toluca International Airport.
Recently inaugurated, the property stands out with a modern design. It offers 11 flexible meeting spaces equipped with the latest audiovisual technology, with personnel available to assist requests at any time. It includes a fitness center, a heated outdoor pool, and two bars—one in the lobby and the Cielo Bar at the rooftop—that offer options for relaxation after a day of work and business meetings. Its world-class restaurant is called Madera.
The hotel also has plenty of technological appeal. It's the first in the area to implement a keyless check-in system and is equipped with 60 mbps broadband Wi-Fi, which is unusually fast for hotels. "Today's traveler, especially the business traveler, demands efficiency and to have services provided very quickly," says Luciani, who adds that the hotel works to achieve high levels of service and guest satisfaction "through proper training and stress on our work culture."
The general manager also points to the loyalty program as a key feature concerning the entire brand. "It's the largest in the industry," he says. "It includes what we call the 'double-dipping option,' which is something unique, particularly for business travelers. It allows them to gain at the same time points with us and miles with our partner airlines."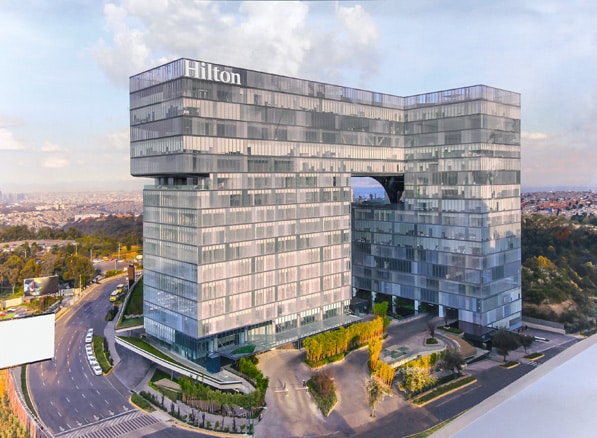 Given the Santa Fe district's relevance within the national economic map, it's no surprise that individual business travelers represent the main source of revenue for this Hilton property. But the hotel's facilities also see major players from the banking, pharmaceutical, electronics, automobile, and food and drink industries, and a third relevant source of profits comes in weekend leisure tourists; Mexico City has more museums than any other city in the world.
"We see a steady economic increase in the future, so our forecast is positive," Luciani concludes.