Alonso Ramos presents a contradiction that is worth digging into. The CFO is, without qualifier or apology, an introvert. "It's the way I've always been and, at some point, I realized that I wasn't going to change," Ramos explains. "Yet I never saw it as an obstacle to being a leader. Leadership isn't about me. It's about caring for other people."
Therein lies the philosophy that can seem contradictory at first glance. But Ramos's willingness to put his ego aside and not indulge in the more alpha-male stereotypes associated with leadership is precisely why he has found success at Viscofan, a leading packaging company and diversified casings producer, as well as in various entrepreneurial endeavors and on the boards of directors he serves. The CFO learns the hopes, fears, and drivers for his people and, in doing so, helps cultivate a community wherever he goes.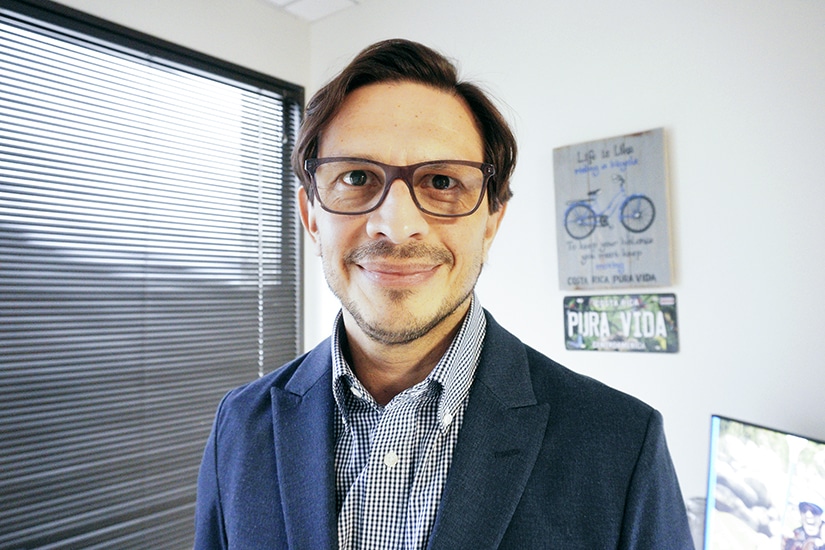 A Leader for Others
According to Ramos, there are many benefits to being an introvert in a position of leadership. "I think being an introvert can potentially be a plus. If you're not convinced that you're that natural social leader, you really take the time to focus on other people," the CFO explains. "I recently interviewed someone for a job, and I always spend that time just wanting to learn about the other person. You have to take that time to get to know someone's mind and what motivates them."
The time Ramos has taken to understand himself has made him much more effective in connecting with others, he says. "By the very definition of the word, you're always looking in," Ramos notes. "That means you're much more likely measuring yourself by your own standards, and not someone else's, and that can be incredibly important."
Of course, serving as an effective leader hasn't been easy, nor has it come without a great deal of work on the CFO's part. "I'm the kind of person that wakes up every day asking, how do I invest in myself today? How can I improve myself?" Ramos says. "The more research you do and the more work you do on yourself, the more equipped you are to handle those difficult situations."
Transforming Communities
When Alonso Ramos isn't transforming financial operations or learning a new skill, he's probably opening a new business along with his wife Shirley. In 2016, Ramos launched Lawrence, Kansas's Branded products and marketing services. The company achieved break-even point just six months into operation, and the Ramos family was able to leave on a high note in 2018. The CFO also dedicates time to serving on the board of the Mental Health Association of Chicago.
Perhaps most important of the many lessons Ramos has learned is the idea that leadership in business can be effective without the bells and whistles of someone who can work a room. "It doesn't matter what kind of lifestyle you lead or how you look," he says. "What matters is how you can contribute to your own community and how much you can help others."
A More Moderate Revolution
Ramos is known for far more than his leadership style: he has also earned himself a reputation as a transformation expert in finance. "I do think I'm known as a transformation agent," the CFO says. "When you use the word 'revolution' it sounds like nothing is working right and everything needs to be changed. But I also don't believe in remaining in the status quo. So I like to think of transformation as a healthy middle ground."
The CFO's résumé speaks volumes to that effect. He's been called in numerous times to help make major process improvements in financial practices as well as to help reorganize teams built to support that transformation for the long haul.
Viscofan's most recent move has Ramos excited for the next opportunity for evolution. With the December 2019 acquisition of Japanese firm Nitta Casings, Viscofan's already extensive portfolio has grown exponentially. "I've gotten involved in this acquisition, and I think it's going to keep me very busy for years to come," Ramos says.
To Ramos, transformation is always on the table. However, it is his dedication to his team that underlines his commitment to not simply change for change's sake but rather to pursue better opportunities for everyone. "From our CEO to my team, I think a lot about what I feel should be expected of me," Ramos says. "I want to be someone who is supportive, someone who listens first, and someone who is always trying to figure out how I can be better to others. That is my responsibility."
---
Willis Towers Watson (WTW) is a proud partner of Viscofan, serving Viscofan's commercial insurance and risk management needs at a global level for the organization. Working with Alonso Ramos and the Viscofan USA team on its US operations has been a pleasure, with Alonso engaging  his WTW team as true business partners. As a result, and as Viscofan USA has continued to grow and diversify their footprint domestically, this has allowed for a very collaborative partnership that continues to yield benefits and leading outcomes for Viscofan USA.
WTW is in the business of people, risk and capital. With roots dating to 1828, our company has over 45,000 colleagues serving more than 140 countries and markets.