When Flavio Martins Ferreira was fourteen and looking for a seasonal temp job, someone gave him advice that still sticks with him to this day: "If you want the job, ask for it—there's no shame in asking." Martins Ferreira has followed that advice throughout his career. By simply asking for the jobs he's wanted, he's found global success at a young age and has built a reputation as the go-to leader for creating integrated compliance initiatives at international firms.
Today, Martins Ferreira is global head of compliance at GLP, a leading investment manager and business builder in logistics, real estate, infrastructure, finance, and related technologies. He grew up in Brazil, where the school system requires students to make a career decision when they're around seventeen and launches them straight into graduate school rather than an undergraduate program. Martins Ferreira's choice was heavily informed by the advice of his father, a successful lawyer. "He guaranteed I would find a place to be in law, and he was right," Martins Ferreira says.
After graduating from law school, Martins Ferreira worked with a prominent law firm in São Paulo for twelve years. In 2007, the firm even sponsored him to go to the United States to earn a master of laws degree from Cornell University. When he returned to Brazil, Martins Ferreira asked his firm if he could focus his work in the regulatory investment funds sector, including mergers and acquisitions (M&A). He had some interest in the area and felt he could do the job well.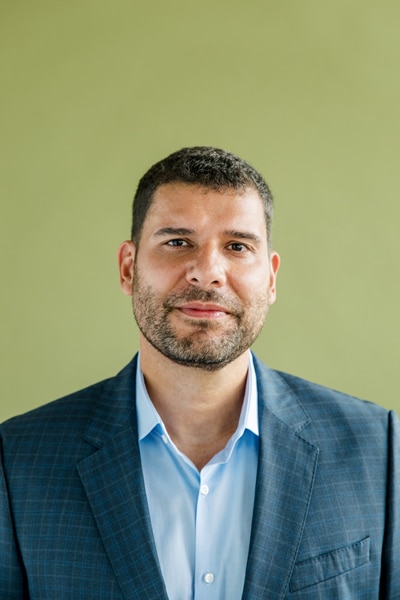 The second M&A transaction Ferreira Martins worked on in Brazil was JP Morgan's acquisition of Gávea Investments, a Brazilian private equity management firm. And for the second time, Martins Ferreira, then thirty-one years old, saw an opportunity to ask for a job he knew would propel him to new heights in his career.
"The deal took almost a year, so I got to know everyone at Gávea," Martins Ferreira recalls. "JP Morgan wanted to build a new, independent compliance department and had the right to appoint a general counsel and chief compliance officer. I asked to be considered—just considered—for the position."
Martins Ferreira got the job.
He also learned another important lesson about asking for a job: how will they know you want it if you don't ask? "JP Morgan didn't expect me to want the job," Martins Ferreira explains. "I believe I was on track to become partner for the number one firm in Brazil. But I was at least three years away from being eligible, and I wanted to try something new. With this role, I'd have the opportunity to bring my personal touch and best practices together to build a legal compliance department."
According to Martins Ferreira, his biggest accomplishment at Gávea was implementing a "Chinese wall" structure between the company's private equity and publicly traded investment teams. "When there's no division between the public and private trading desks, regulators assume that everyone has the same level of information, so everyone is restricted from trading because of that access to proprietary information," he says. "The wall was extremely difficult to implement, but it allowed the public trading desk to be free from trading restrictions."
In 2015, Martins Ferreira made another move, joining GLP as general counsel and chief compliance officer (CCO) for the Brazil branch. In 2017, at a GLP legal retreat in Seattle, Martins Ferreira learned the company was going private and would need to create a global compliance department headed by a global CCO. Once again, he asked to be considered for the job, and he got it, moving his young family to Chicago. By this time, Martins Ferreira was just forty years old.
"Getting that macroview of any business can be an amazing trampoline for anything you want to do in life."
"I like the challenge of building compliance departments from the ground up," Martins Ferreira remarks. "If the position I am in today had already existed and all of the processes were in place, I wouldn't have applied because it would have been too mechanical for me. I do things with passion, not because I love compliance but because that's the only way I can see doing a job at this level."
Martins Ferreira spent his first year as global head of compliance patiently absorbing everything about the business before launching into any major initiatives—not an easy task for such an energetic person. But in the second year, he got to work building a world-class, independent integrated compliance department spanning the company's entire global operations.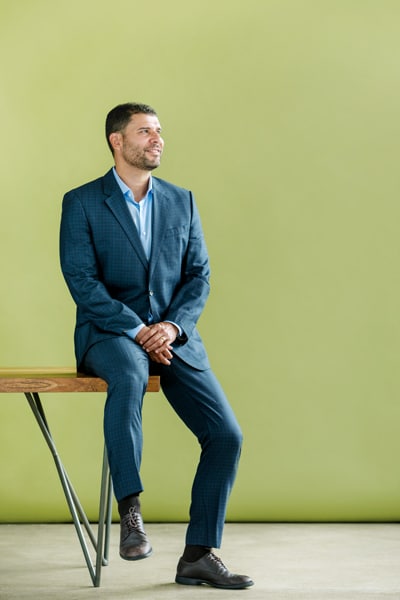 "In addition to creating an integrated department that still respects local cultures and regulations, the other goal was to improve internal controls and bring new initiatives that align with the GLP fund management platform," he says. "Our business is regulated in several jurisdictions, and we want to compete with the best in class in all aspects."
Indeed, Martins Ferreira's partners in the field have taken note of the quality of his work. "Having worked with Flavio on a wide range of matters since he joined GLP, I have seen up close how his strategic and business-oriented approach has enhanced outcomes for the business," says Shirin Tang, a partner at international law firm Morrison & Foerster. "Flavio has superb instincts for developing balanced solutions addressing both compliance risk and business opportunities for GLP."
Finding success on a global scale at a young age has been no accident for Martins Ferreira—clearly, he's taken bold action at every turn and backs that up with hard work, passion, and powerful results. Martins Ferreira passes on that same advice to many of the young lawyers he works with.
"I remind people that no job you take is forever," he says. "Working in compliance gives you a strong advantage to launch your career in many directions because you get to talk to every single department within the company—you see the entire business, understand where the problems are, and understand what's working. Getting that macroview of any business can be an amazing trampoline for anything you want to do in life."
---
Related Links