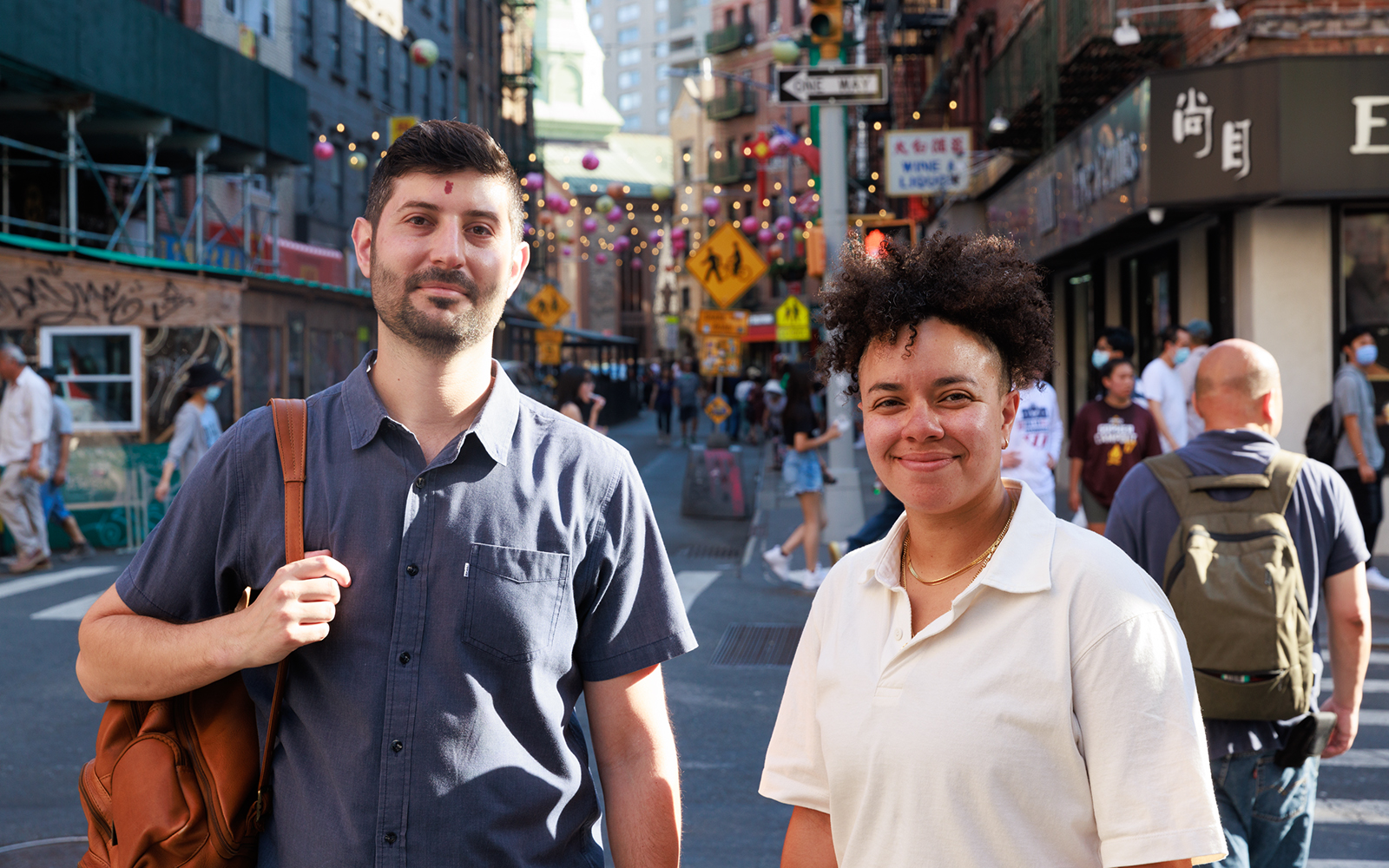 Nonprofits are always in need of donations. Whether they're working to alleviate healthcare needs like the American Red Cross or bringing young children together like the Girl Scouts of America, nonprofits need a regular influx of cash in order to operate. But what if they didn't have to rely on cash?
The next generation of nonprofits might run on crypto and operate in Web 3—and that future isn't too far off. Alicia Cepeda Maule and Steven Aguiar have worked with nonprofits throughout their careers, learning about key organizational needs such as fundraising, digital and brand awareness, and community building. They recognized technology's potential—and especially the potential of Web 3—to address those needs and founded a crypto fundraising platform called givepact.
Their goal is simple: to increase social impact in Web 3 by bringing nonprofits into the Web 3 world and connecting them directly to donors. Currently, they have more than forty nonprofits on the waitlist for the givepact platform, which will launch in fall 2022.
The givepact cofounders expect the platform to have an impact on several different aspects of charitable giving and nonprofit operations. "These assets can live on decentralized networks without any middlemen," Aguiar explains. "That creates a whole new set of business models that can be very powerful where the builders and users accrue all the value."
In the givepact model, 20 percent of transaction fees go to a decentralized autonomous organization (DAO) treasury managed by donors and nonprofits. This kind of treasury can be activated during emergencies or climate disasters.
Maule and Aguiar believe that crypto-based platforms like givepact will help nonprofits reach more donors—and different types of donors. In 2021, crypto donations to nonprofits came in at more than $300 million dollars, a huge increase from the $28 million in donations that were received in 2020. Even more astounding is the fact that people who make a crypto donation typically contribute eighty-two times what the average donor contributes in cash.
And yet, more than 1.5 million nonprofits registered in the United States are not set up to accept cryptocurrency.
Enter givepact. The platform will not only allow nonprofits to accept crypto donations but is also designed to reflect and target the kinds of social causes crypto donors care about most.
"They're largely millennials," Maule says of crypto donors. "They give not just for the tax incentives but for good. We're committed to reproductive rights, environmental rights, education, immigration reform, and racial justice. We want this to be the progressive hub of all things social impact in Web 3."
Maule and Aguiar began developing the platform during the pandemic as the popularity of and interest in Web 3 soared. Aguiar had begun investing in cryptocurrency back in 2017 and knew that decentralized finance had a lot of potential, but they needed to learn more about Web 3. So they dove in and started learning by doing.
Maule found a community—and the right counterparts for the givepact team—in Web3Familia, a nonprofit on a mission to onboard one million Latinos to Web 3. Both she and Aguiar went on to learn about impactful projects in the Web 3 space like New Story, a platform leveraging Web 3 technology to eliminate homelessness, and Friends With Benefits, a community of "cultural creators, thinkers, and builders."
For Aguiar, who has a background in economics and marketing, Facebook's decision to rebrand as Meta and shift to the metaverse was a major indicator that a greater transition to Web 3 was imminent. Meeting disruptors in the space via Discord and at events like NFT NYC confirmed for him that the movement had legs.
"It made me feel a lot more comfortable saying that Web 3 and crypto is where I want to go," he recalls. "The future [of marketing] is to make the community a part of what you're doing, and that's what Web 3 is really enabling through technology like NFTs and tokens."
For Maule, who spent more than six years leading the digital capabilities of the Innocence Project, a prominent nonprofit dedicated to criminal justice, digital was always the way of the future. The pandemic simply accelerated that work and increased technology's ability to support and improve communities.
But the givepact founders have more than just a passion for technology in common. Their friendship dates back more than a decade to when they were both working as DJs at Brown University. That friendship soon gave way to a professional partnership, and for a mutual respect that has permeated both of their respective careers.
The two friends and cofounders are excited to see what the future holds for givepact—and for the many communities their work will impact.